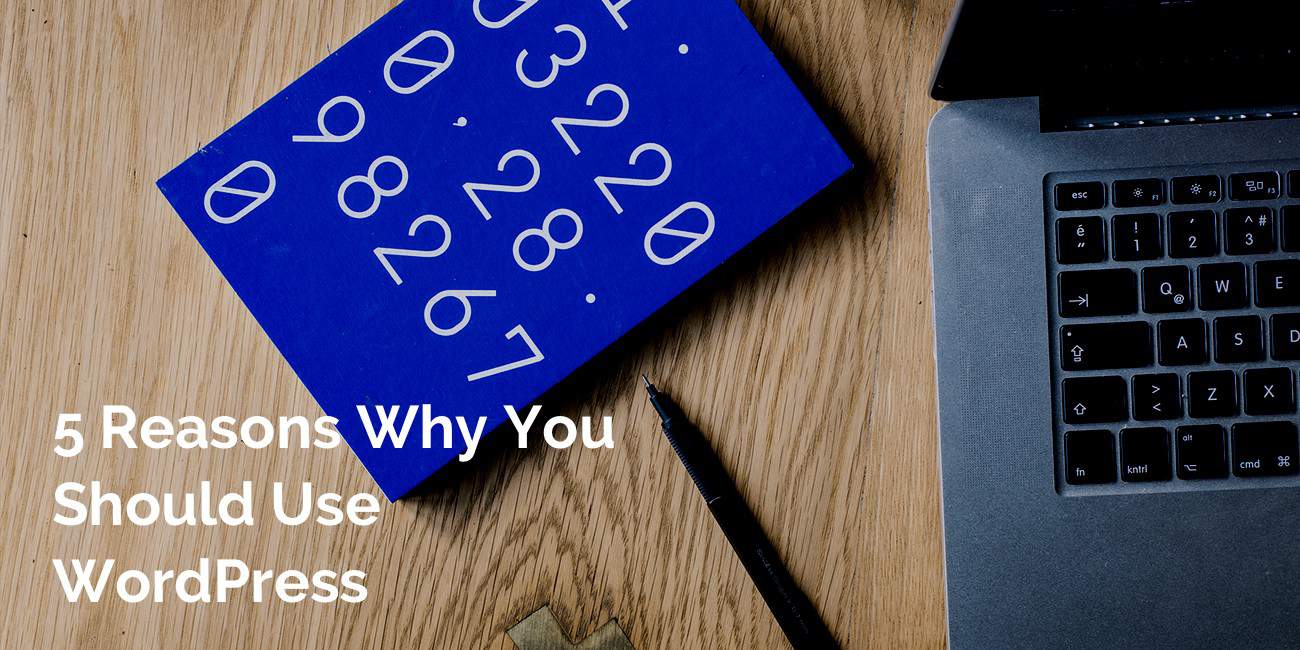 09 Mar

5 Reasons Why You Should Use WordPress in 2019 for Your Tulsa Website

Article Updated April 2019

This week we're asking the question: Why WordPress?


When deciding on which platform to utilize for your website it's important to ask someone who has had experience on a variety  of website platforms. I worked on WordPress, Joomla, Drupal, Wix, Squarespace, Weebly and many other website platforms. The one I always love to come back to is WordPress. It's great to design with the ability to craft a website without the restrictions of Wix or Squarespace. It's also nice to have the ability to add SEO features that most other platforms won't allow.

We're going to layout 5 reasons why WordPress is still best in 2019.

1) WordPress makes it easy.


Take as much control as you want.  Do you want to be hands on or would you rather be hands off and allow our team to input content.  The WordPress platform allows you to take control. You can add content, media and just about anything you want to your site.  Don't worry we're always available when you have questions.

2) Google Loves WordPress

At McWilliams Media, we focus on getting new customers for our clients via Search Engine Optimization. Over the years I've used many valuable SEO plugins such as the All-In-One SEO Pack and Google XML Sitemaps. Google is always looking for relevant content and WordPress helps make your content visible to search engines.

3) WordPress Plugins

WordPress allows you to add complex business features to your website without having to hire a coder. Need some additional functionality on your website?  We'll find a plugin to meet your needs.

4) WordPress is Mobile Ready

If you assume your customers are visiting your website from a full-sized computer, think again. Mobile website usage is exploding. If your website doesn't look great and work well on a smartphone or tablet your customers will skip your site and go somewhere else. Your dashboard is also designed to function on your smart phone so you can make updates on the go.

5) WordPress has been Around a While


WordPress is over 10 years old! During the past decade WordPress has been refined, tested, and enhanced. In the process it has evolved into a world-class web publishing system.