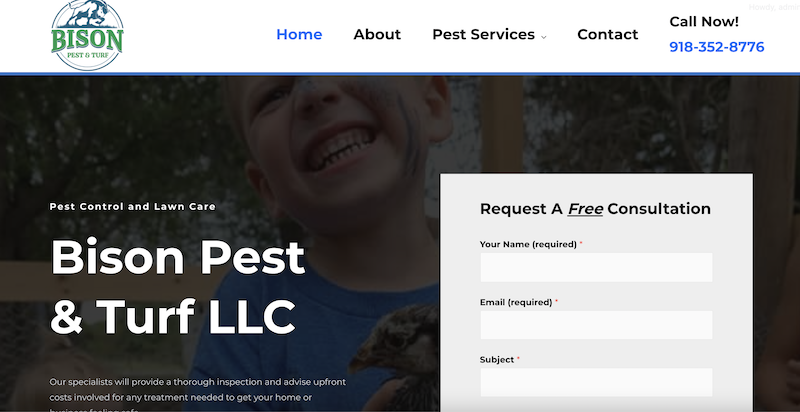 21 Feb

Bison Pest & Turf | Featured Business
About Bison Pest & Turf
Bison Pest & Turf is the most reliable pest and lawn care business in Broken Arrow. They provide a comprehensive range of pest control and lawn care services. Cockroach removal, ant control, insect control, rodent extermination, weed elimination, and fertilization are just a few of the services they offer. Bison Pest & Turf also offers rodent and insect eradication for the long term to keep your property free of rodents and insects. They also take care of your landscaping as well as make your yard more beautiful. Their preventative services are provided all year long, on a rolling basis, so that your house is always protected.
What Sets Bison Pest & Turf Apart
It is the goal of Bison Pest & Turf to do their job the right way. Their experts will perform a complete examination and provide you with an upfront quotation for any therapy required to make your home or company safe. Our specialists are highly trained and experienced on how to utilize the items in the safest way around your family, as well as your pets.
Services
Here is a list of the pest services that Bison Pest & Turf provides: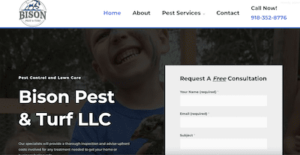 Ants
Cockroaches
Spiders
Termite Pre-Prevention
Fleas
Rodents
Business Information
Bison Pest & Turf
Dustin Simon
In conclusion, A home is a unique location where you spend a significant amount of time. We provide completely customizable solutions to guarantee your security. We'll go over everything in detail before you decide so that you get the one that's right for you! Putting the needs of our customers first will always be our priority!
To learn more about this business, make sure to check out their Google reviews. 
Click here to return to the home page.