26 Jan

Broken Arrow Graphics & Banners | Featured Business
About Broken Arrow Graphics & Banners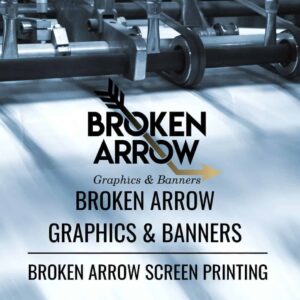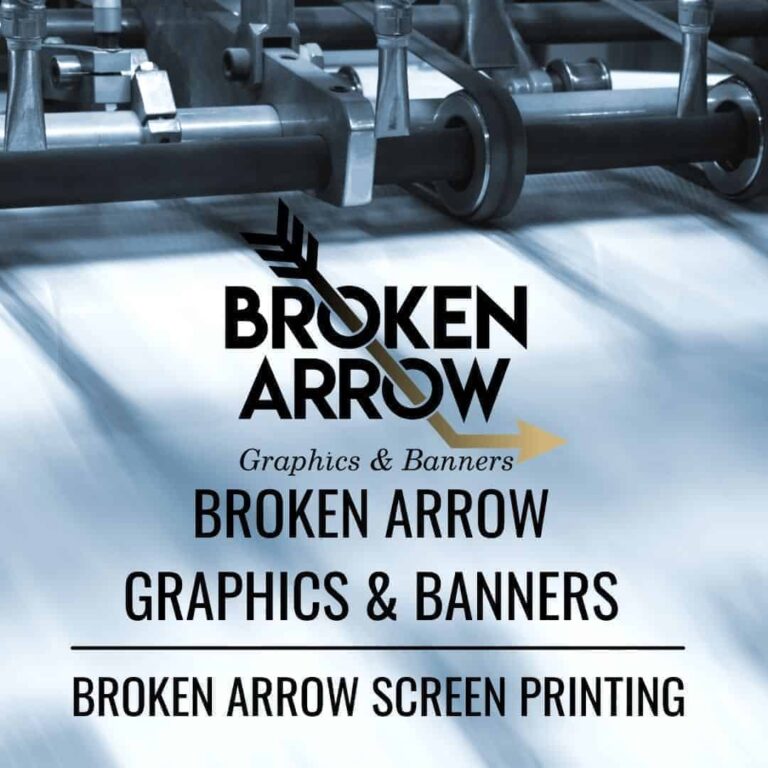 Broken Arrow Graphics and Banners is a screen printing company in Broken Arrow, Oklahoma. They provide printing services to many small businesses, churches, individuals, and organizations all throughout the Tulsa metropolitan area. Some of the most popular services they provide include business cards, stickers, brochures, and banners.
Broken Arrow Graphics & Banners is owned and operated by C.J. Vaughn, who originally started the business out of a hobby and quickly turned it into one of the go-to printing companies in the area. As a former first responder, C.J. does everything with excellence and is dedicated to turning out a product that his clients will appreciate.
What Sets Broken Arrow Graphics & Banners Apart?
Broken Arrow Graphics and Banners is easy to work with, great at communication, and always finishes a project on time. It can be difficult to find a print company that possesses all of these traits. C.J. and the team at BA Graphics & Banners also has a great eye for design and ensuring your finished product will look appealing and professional.
Services
Broken Arrow Graphics & Banners provides a wide array of print services that can benefit your business, organization, or event. With state-of-the-art equipment and technology, every piece of print is vibrant and eye-catching, ensuring that you don't go un-noticed. Here is a list of the services that Broken Arrow Graphics & Banners provides:
Banners
Yard Signs
Custom Outdoor Marketing
Vehicle Wraps
Die Cut Stickers
Screen Printing
Embroidery
Print materials can be an effective part of marketing and getting yourself noticed. Whether it's your grand opening, a special event, or you just want a sign in your yard to support the school, custom outdoor marketing can make your property stand out. Likewise, professional-made vehicle wraps and embroidery can make your vehicle and outfit be recognized anywhere you go. To learn more about Broken Arrow Graphics & Banners, contact them today!
Business Information
Broken Arrow Graphics & Banners
2304 W New Orleans St, Broken Arrow, OK 74011
(918) 521-8074
Click here to return to the home page.