20 May

Buddy FX | Featured Business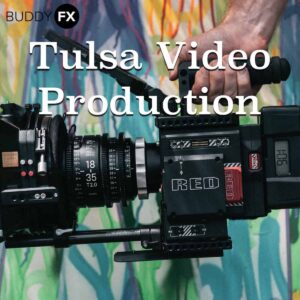 We're happy to be working with Buddy FX in optimizing their SEO process as well as helping them rise in Google Ranks.
About Buddy FX
Buddy FX is a team of creative individuals that specialize in video production. They produce micro-documentaries, commercials, testimonial videos, music videos, and event filming. Each team member has worked in the industry for years, adding their plethora of knowledge to the team.
Some of their clients include Northwestern Mutual, Glanz & Associates, and Tulsa's very own Global Entrepreneurship Week. Here are a few of the keywords that we have identified:
Tulsa Video Production
Film Production Companies
Corporate Video Agency
Drone Video
Business Video
Commercial Video
Buddy FX has worked will large businesses and festivals to local artists and start-ups. Their attention to detail and artistic produce professional entertaining videos to help promote your business. They are best at inspiring the audience to act.
If you're looking for a Tulsa video production company to help you and your business, call Buddy FX at 918-805-1801.