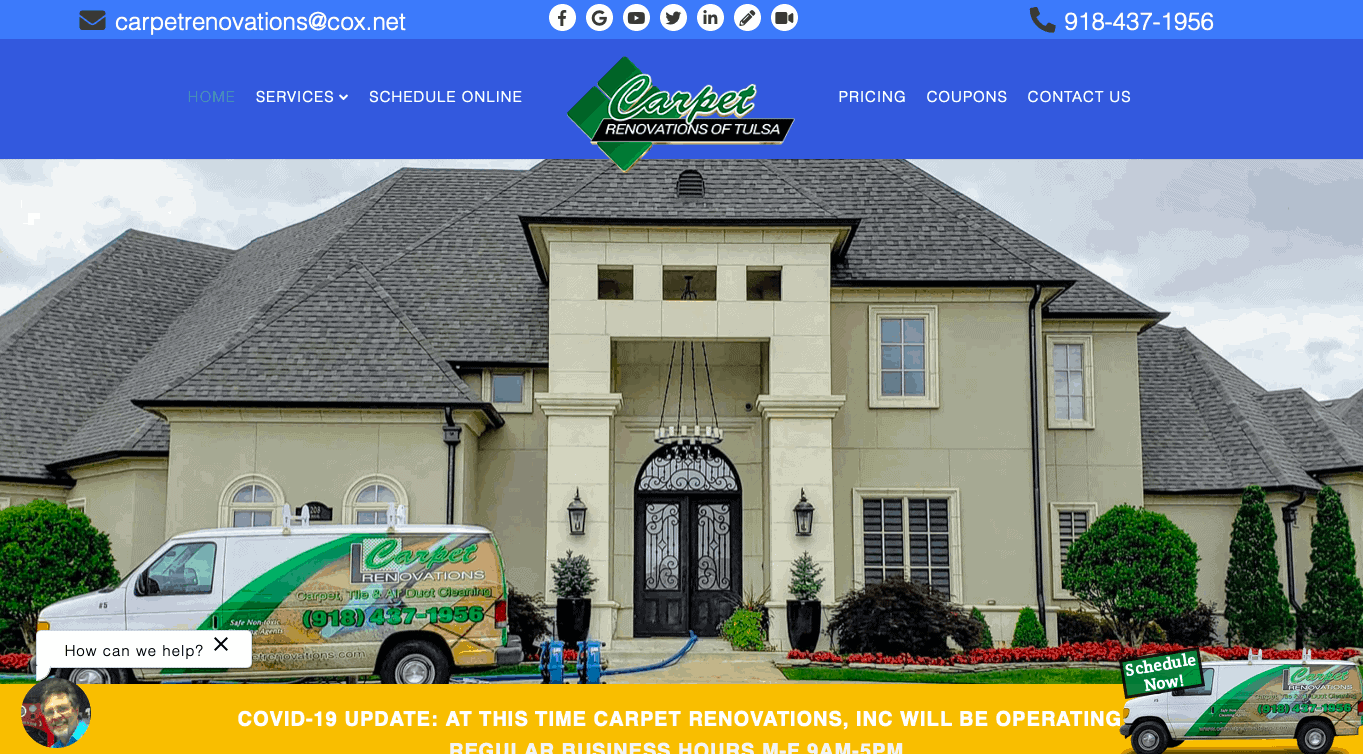 20 Aug

Carpet Renovations of Tulsa | Featured Business
About Carpet Renovations of Tulsa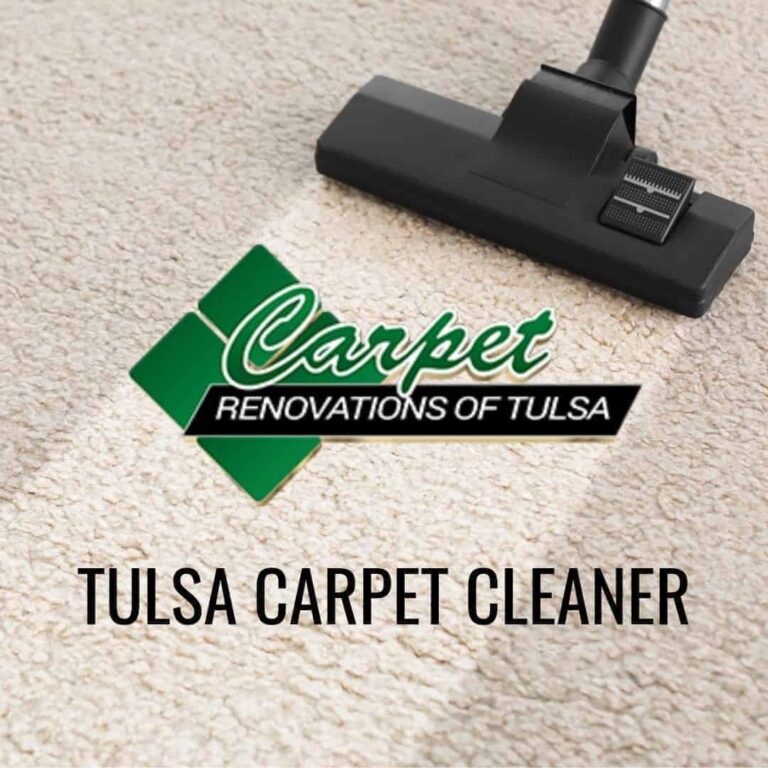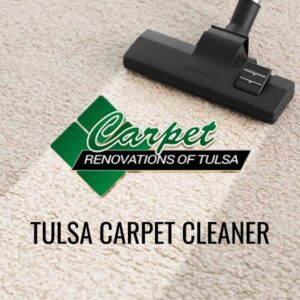 Carpet Renovations of Tulsa is a premier carpet cleaning company serving Tulsa and the surrounding areas. Owned and operated by Paul and Rose Dixon, Carpet Renovations of Tulsa has been providing clients with a professional and trustworthy service for over 30 years.
This Tulsa carpet cleaner is dedicated to making your life easier by providing a stress-free carpet cleaning service. First, you'll get a quote for the job, saving you from being blindsided with a big bill later. Next, a team of professional carpet cleaners will comes in and use organic cleaning agents and powerful equipment to thoroughly clean the carpets. You can expect a job well done the very first visit, no upsells, or cutting corners.
In this day and age, there are many different materials used in carpets, rugs, and flooring. An inexperienced company could wreak havoc on your flooring if they don't know how to take care of these specific materials. Carpet Renovations of Tulsa has skill and experience cleaning many different types of carpet materials and flooring.
What Carpet Renovations of Tulsa Apart
Carpet Renovations of Tulsa is set apart by the number of different services they provide. Not only are they experienced carpet cleaners but they also provide other cleaning services around the home. They can also repair carpets and cleanse them of pet odor or flood damage.
A dirty carpet can be the dwelling place for dust,  molds, fleas, bed bugs, and other pests. In order to properly keep your home clean, contact a professional carpet cleaner who can cleanse your carpets of all the dirt and critters that may have taken root.
Services
Carpet Renovations provides expertise in cleaning the areas of your house that may go overlooked. In order to keep your home clean and safe for all inhabitants, it's important to be aware of these areas and the care they need. Here is a list of the services Carpet Renovations of Tulsa provides:
Carpet Cleaning
Carpet Repair
Tile & Grout Cleaning
Air Duct Cleaning
Upholstery Cleaning
Pet Odor Removal
Water Damage
Dryer Vent Cleaning
If you need these areas of your home addressed, contact Carpet Renovations of Tulsa today.
Business Information
Carpet Renovations of Tulsa
Address
2208 S. Aspen Pl. Broken Arrow, OK 74012
Phone Number
918-437-1956
Website
https://www.carpetrenovations.com
Click here to return to the home page.