17 May

Chris Lile State Farm | Featured Business
Voted 2017 "Best in the World Insurance Agent!" by our customers and The Tulsa World.
Chris Lile, the Tulsa State Farm Agent, is here to help you choose the best car insurance, homeowners insurance and life insurance for you, personally. He does everything he can to make sure you know you're important, and that you have what you need without paying more than you should. He hopes to have his customers for life.
SEO Work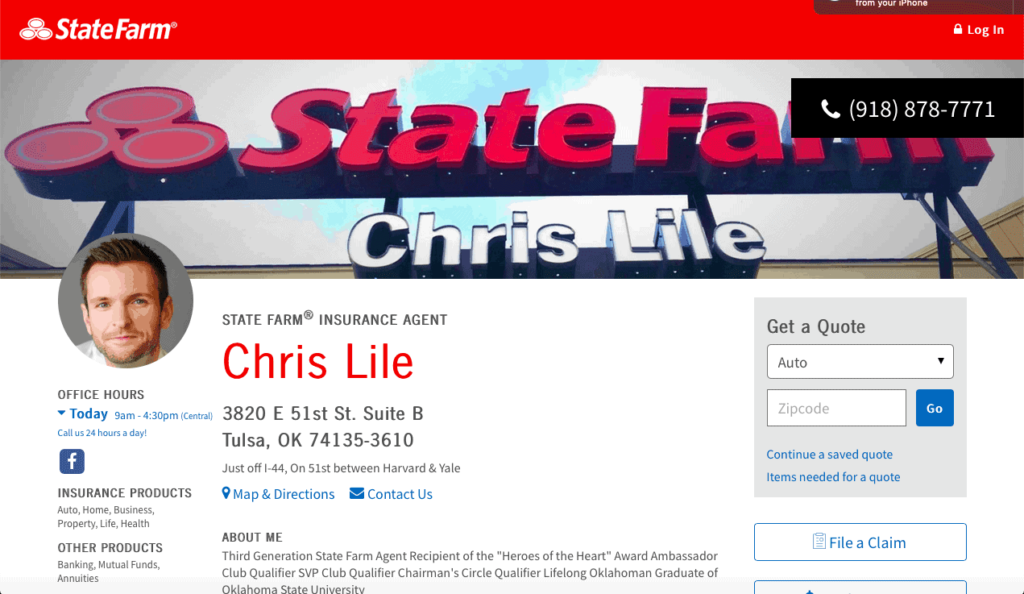 We have been working with Chris Lile to raise the google search ranking by creating SEO posts for them with the following Keywords:
Tulsa State Farm Agent
Tulsa Insurance Agent
Chris Lile, the Tulsa State Farm Agent, works just off I-44, On 51st between Harvard & Yale. His office hours are Mon – Thur 9 a.m. – 6 p.m. and Fri 9 a.m. – 4:30 p.m.. Chris Lile specializes in Auto, Home, Business, Property, Life, Health, Banking and Annuities insurance products.
To get more information on your Tulsa State Farm Agent, contact Chris Lile Here.