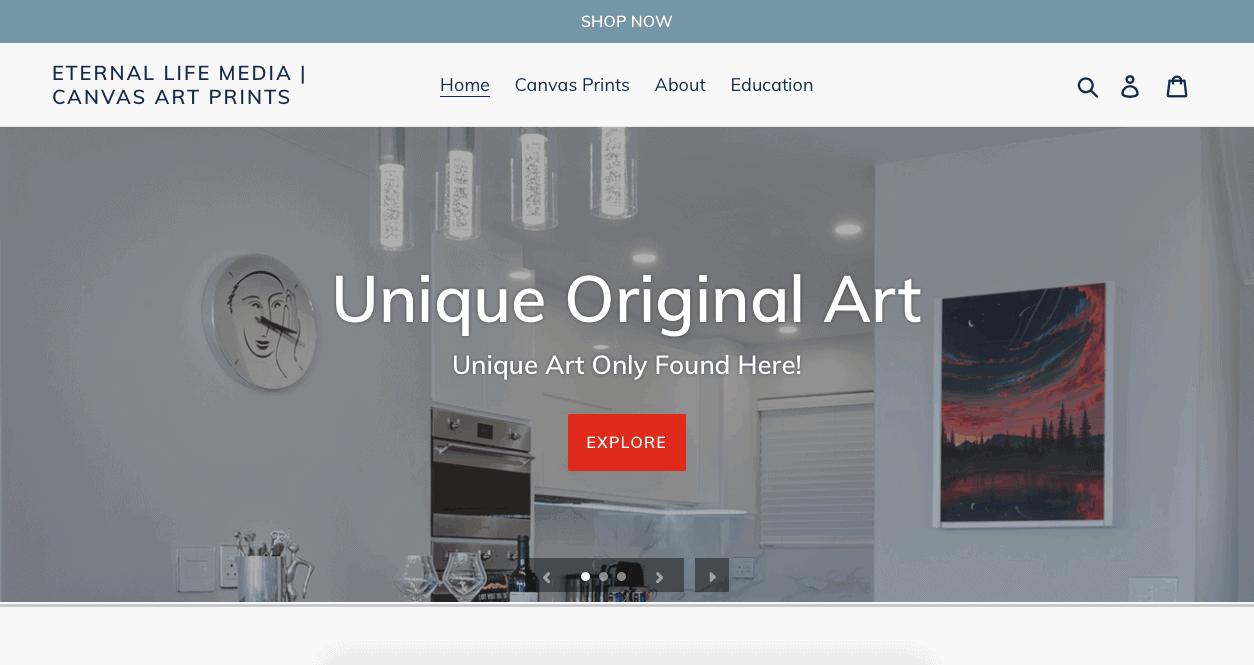 30 Jan

Eternal Life Media | Featured Business

Our Featured Business today is Eternal Life Media. As an online company, they provide their customers with access to beautiful, original canvas art prints. Keep reading to learn more about this amazing business as well as the products they provide. 
About Eternal Life Media
Eternal Life Media is an online business selling original canvas art prints. They are a company that was started by artists, for artists. The primary goal of Eternal Life Media is to provide individuals with easy access to artwork that is affordable yet unique. 
Several years ago, the team at Eternal Life Media began to realize that finding artwork that was high-quality often meant a high price tag. Unfortunately, many artists and lovers of fine art simply do not have either the ability or knowledge necessary to invest thousands of dollars into artwork for their homes. Because of this great need for affordable artwork, Eternal Life Media was formed in 2019. 
Their hand-drawn art prints continue to inspire and excite customers around the United States, allowing them to decorate their spaces in a way that truly speaks to them.
What Sets Eternal Life Media Apart
Eternal Life Media is a unique business for several reasons. Besides the affordability of their original artwork, their beautiful prints are only available through them. This means that customers are provided with the privilege of purchasing unique pieces that will truly stand out. 
Eternal Life Media is a small business. Because of this, they are able to provide high-quality customer service as well as an efficient shipping process. Most customers receive their new artwork and are able to display it in their spaces in under two weeks.
The art experts at Eternal Life Media are also passionate about instructing their customers on various aspects of canvas art prints. They provide helpful tips and tricks for how to use, display, and care for your new canvas print on their website.
Services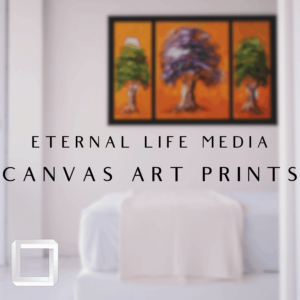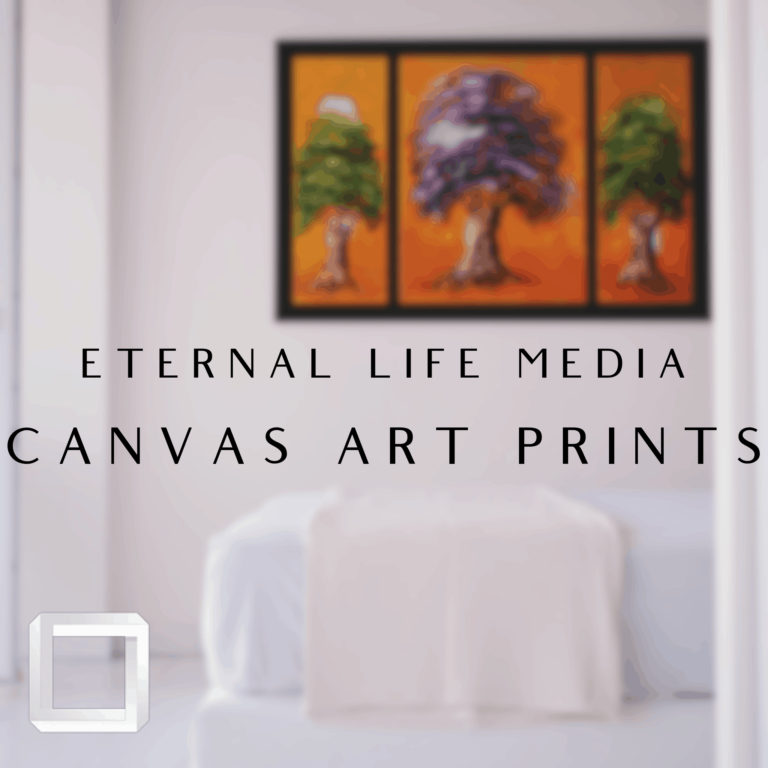 Eternal Life Media provides its customers with several valuable services and products. A few of their offerings include the following:
Canvas Art Prints

Unique Original Artwork

Education Opportunities
Continue reading to learn even more about how you can purchase a beautiful piece of original custom art from Eternal Life Media.
Business Information
Eternal Life Media operates its business entirely online. This enables them to keep their costs low, providing you access to affordable home decor. You can contact the team at the following email address: 
Website
If you are interested in viewing the many beautiful canvas art prints designed by Eternal Life Media, visit their website listed below:
Eternal Life Media is a business with a purpose. Providing art lovers throughout the United States with easy access to canvas art prints that are both affordable and unique is their goal. By offering hand-drawn artwork, they are able to ensure that your piece is not for sale through any other shop. Additionally, they operate their business online which allows them to charge incredibly affordable prices for their high-quality work. 
If you are in need of a new piece of artwork to add life back into either your home or office space, visit Eternal Life Media today!
Click here to return to the home page.