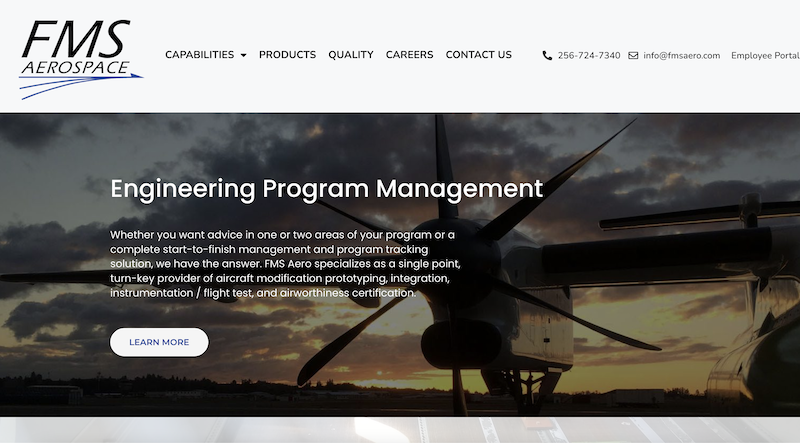 25 Oct

FMS Aerospace | Featured Business
About FMS Aerospace
FMS Aero is a small business based in Huntsville, AL and was founded by engineers specializing in comprehensive airframe modification and integration solutions for government customers. With an emphasis on mechanical design as well as electrical engineering talents from structural analysis to fatigue testing FMS has become one of the go-to companies when you need anything done related or unrelated with your aircraft!
What Sets FMS Aerospace Apart
With an extensive knowledge of airworthiness approval processes, FMS Aerospace is able to provide engineering services for commercial and government agencies. Our staff includes in-house structural/electrical FAA DERs with major repair authority on all Part 23 requirements as well as special delegation for CAR 3 & 4b tasks.
FMS Aerospace designs and manufactures a wide range of commercial aircraft equipment, from racks to consoles. Their products have been successfully implemented on different platforms with only minor modifications needed for compatibility–this ensures maximum benefits in operational use!
Services
Here is a list of the capabilities that FMS Aerospace provides: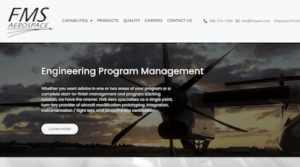 Engineering
Fabrication & Conformity
Flight Test
Systems Integration
Airworthiness Certification
Business Information
FMS Aerospace
Address:
2401 Triana Blvd. SW
Huntsville, AL 35805
In conclusion, FMS Aerospace is committed to helping you with your aircraft needs. Whether the support desired is complex or simple, they will work to create design that will exceed expectations.
Click here to return to the home page.