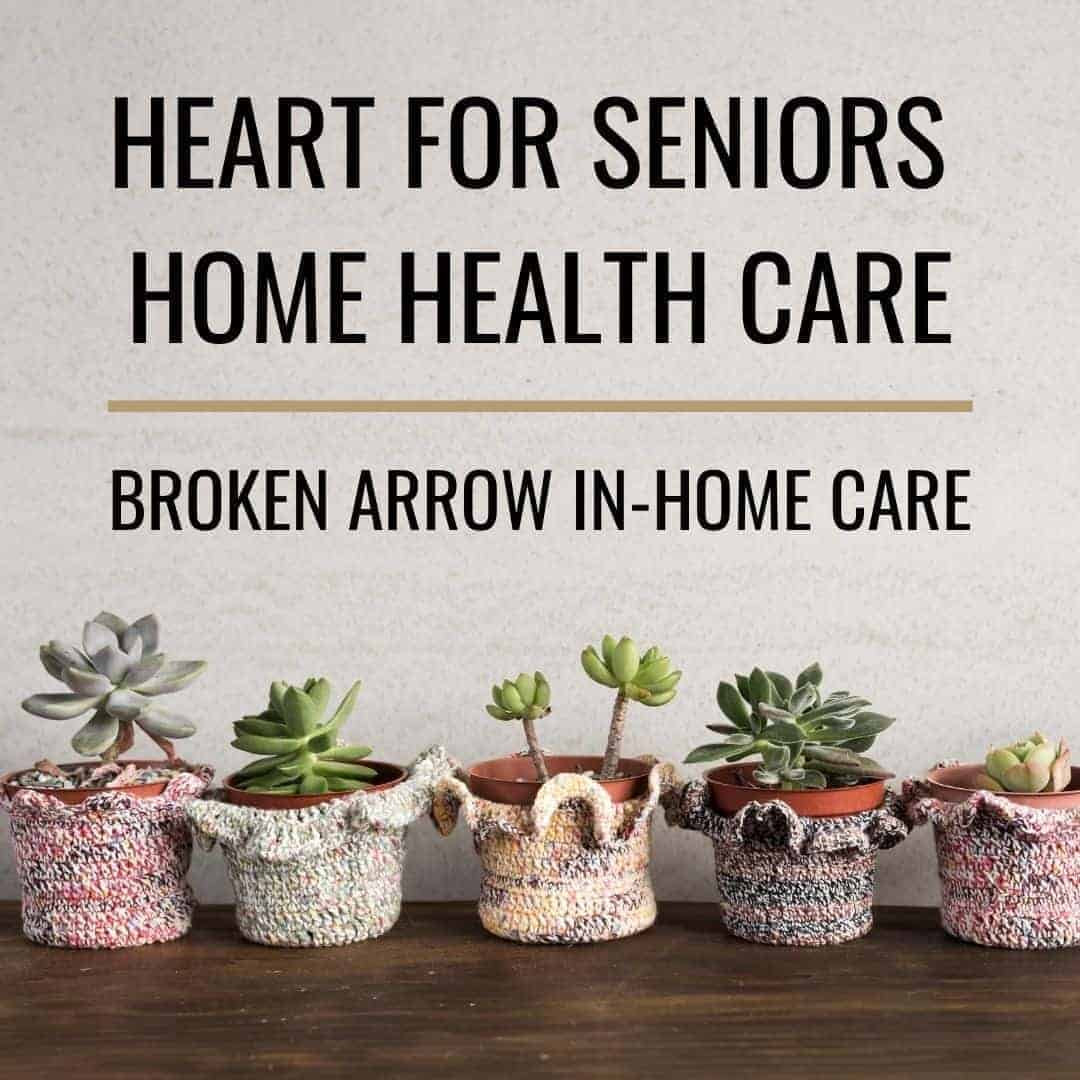 30 Jul

Heart for Seniors Home Health Care | Featured Business
About Heart for Seniors Home Health Care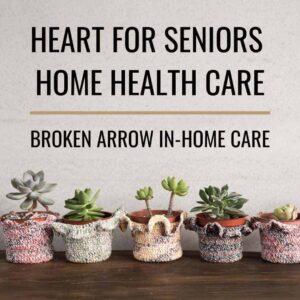 Watching your loved ones age and get older can be difficult; the care they need may exceed your abilities or the constraints on your time. If this is the case for your situation, you should consider looking into in-home care for your loved one. In-home care is when a skilled professional visits the home to provide skilled nursing services, companionship, and homemaker duties. This ensures that your loved one is being cared for and has someone to keep them company.
Heart for Seniors Home Health Care is a in-home health care company in Broken Arrow, OK serving the Tulsa metropolitan area. They have a team of workers to provide in-home care to your senior loved ones so you can have peace of mind throughout your day. Our workers are trained in serving their patients with compassion and kindness, providing companionship throughout the day, seeing to tasks in the home, and administering medication.
If you have a job on top of trying to care for an elderly parent, you may find that your schedule seems to run together. You may need help from an in-home worker different days of the week and at different hours. At Hear for Seniors Home Health Care, we can customize our services to the time slots that work for you, taking one more thing off of your plate.
What Sets Heart for Seniors Home Health Care Apart
At Heart for Seniors Home Health Care, their patients aren't just another number. Their team looks at each patient as an individual and how they can serve them best. The elderly in society are often overlooked and underappreciated, yet they are also the ones who have deserved rest and care after years of working and caring for the younger generations. The Heart For Seniors team is dedicated to showing their respect and appreciation to the older generations by providing in-home care.
Services
Heart for Seniors Home Health Care is dedicated to providing your loved ones with professional in-home care. You can rest easy knowing that your parent's needs are being met, their health is being monitored, and house duties are taken care of. To know more, here is a list of the services Heart for Seniors Home Health Care:
In-Home Care
Elderly Care
Disabled Care
Homemaker Services
Companionship Services
Skilled Nursing Home Services 
If you are in need of one of these services for a loved one, contact Heart for Senior Home Health Care today.
Business Information
Heart for Seniors Home Health Care
Address
1175 S Aspen Ave Ste ABroken Arrow, OK 74012
Phone Number
(918) 505-3109
Website
http://heartforseniorshomehealth.com/
Click here to return to the home page.