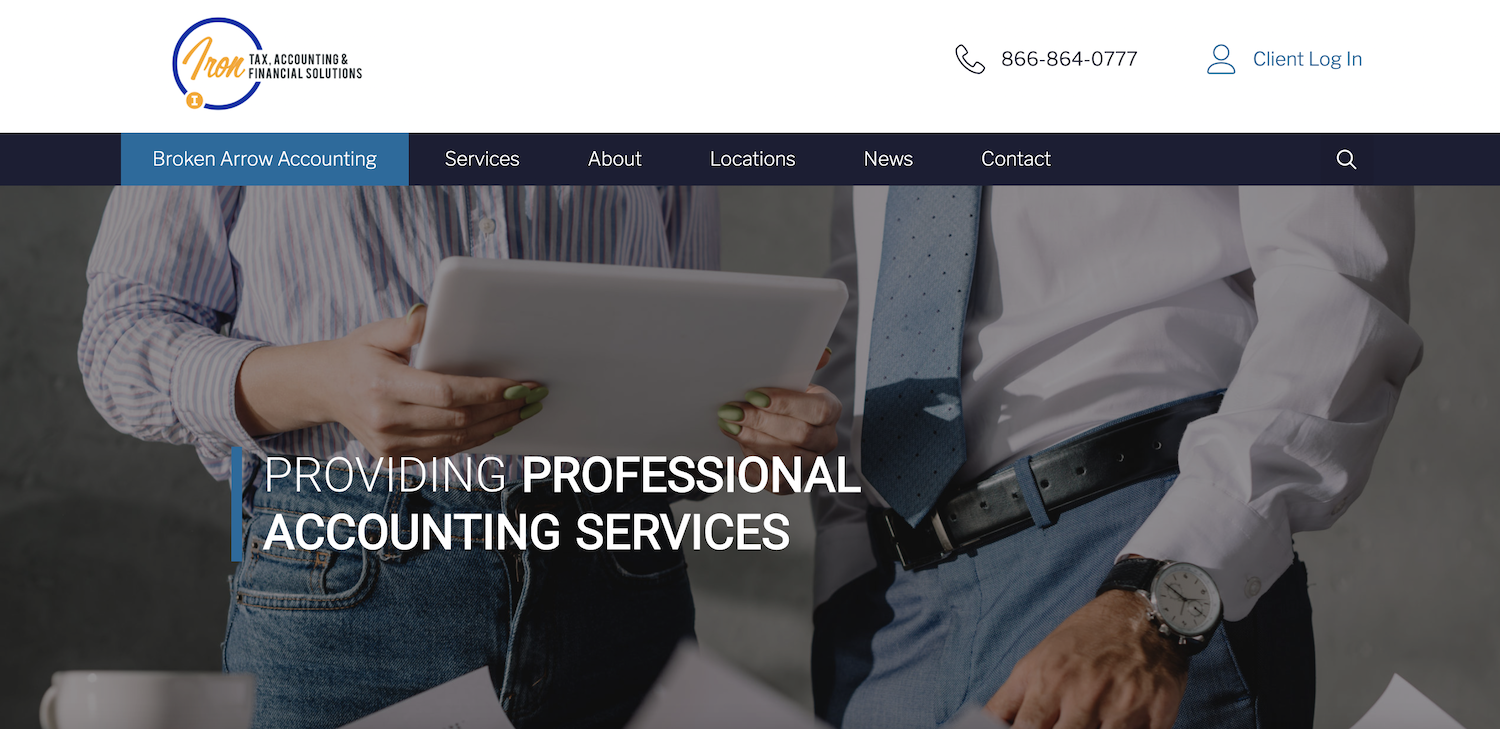 24 Aug

Iron Tax, Accounting & Financial Solutions | Featured Business
About Iron Tax, Accounting & Financial Solutions
Iron Tax, Accounting, and Financial Solutions began assisting small businesses in 2018. When it comes to financial management for small businesses, Iron Tax, Accounting, and Financial Solution's goal is to take care of the finances so business owners are able to focus on running their companies. As the best Broken Arrow Accounting Service, they strive to earn positive referrals from their clients through the experience that they receive. With six different locations to serve other businesses, they are providing exceptional services in a variety of areas across the country.
What Sets Iron Tax, Accounting and Financial Solutions Apart
Every business is unique and has specific needs, and Iron Tax understands the importance of catering to these. Each client will receive customized financial services designed to assist with the issues they are facing at the current time, and can be adjusted as needed. Iron Tax, Accounting, and Financial Services vows to use their extensive knowledge and resources to provide your business with unmatchable services. They are also skilled in cannabis accounting, and are able to help medical marijuana businesses succeed in modern markets with customized services designed to fit their specific needs.
Services
Here is a list of services that Iron Tax, Accounting & Financial Services provides:
Individual tax preparation                          

Assistance with IRS and state notices

Tax audit representation
Payroll preparation

1099 preparation

Workers' compensation audit support

Filing federal, state, and local tax deposits
Business retirement plan establishment
Year-end reporting and preparation
Quarterly tax returns

Bookkeeping

Sales tax return

Incorporation in 24 hours

Software consultation

Financial planning
Cannabis accounting

Service in all 50 states
Business Information
IRON TAX, ACCOUNTING & FINANCIAL SOLUTIONS
508 W Atlanta ST
Broken Arrow, Oklahoma 74012
In conclusion, the team of well trained experts at Iron Tax, Accounting, and Financial Services will work hard to ensure that your financial needs are met in a timely manner. Whether your business needs support with bookkeeping, payroll, taxes, or financial planning, this mighty team of experts carries the knowledge and skill to help it thrive. To learn more about this business, make sure to check out their Google reviews. 
Click here to return to the home page.