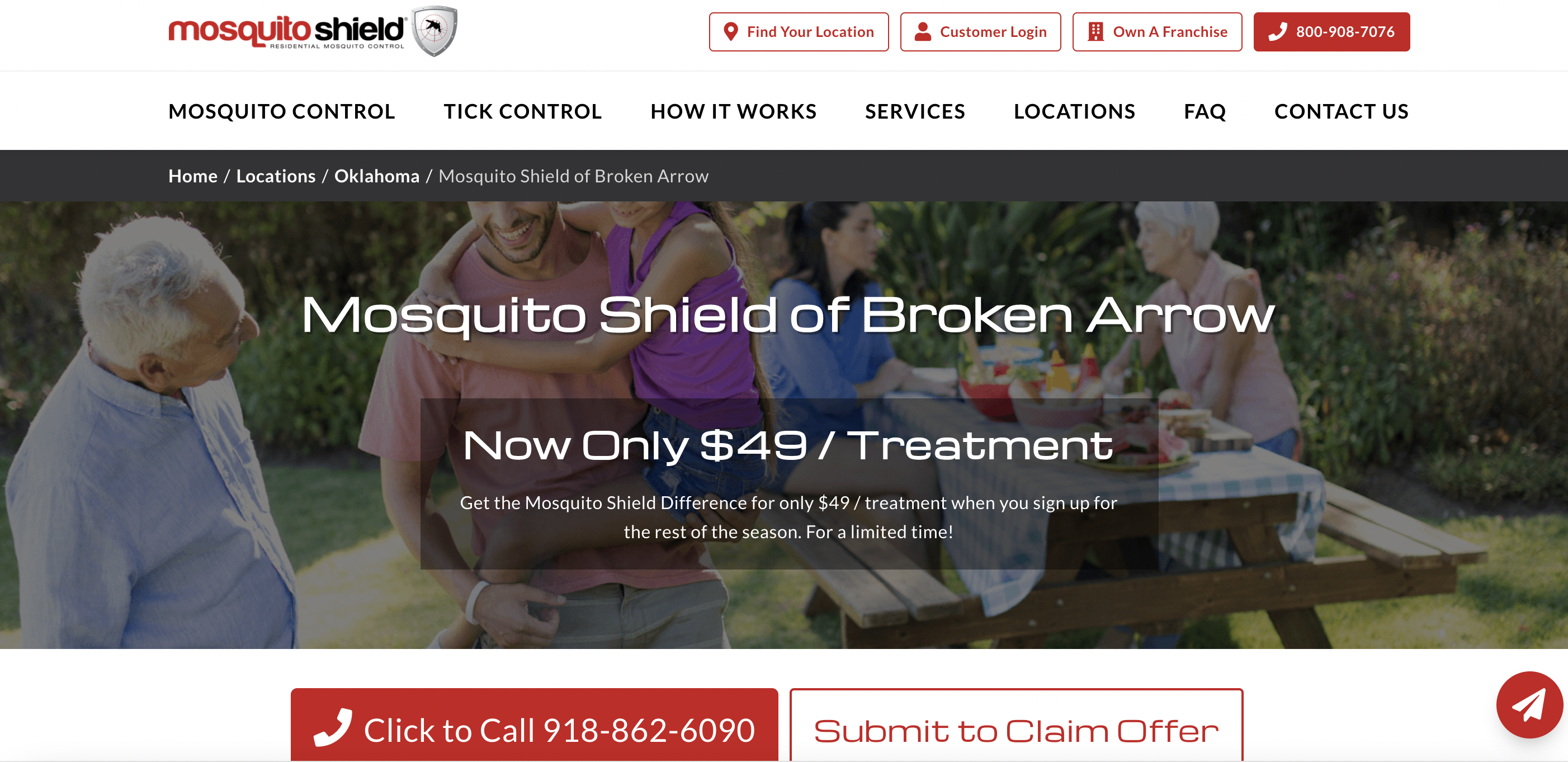 31 Aug

Mosquito Shield of Broken Arrow | Featured Business
About Mosquito Shield of Broken Arrow
When you want to spend time relaxing outdoors, the last thing you want to deal with are mosquitos. Since 2001, Mosquito Shield has led the way to residential mosquito control. They want you to be able to enjoy time in your yard without the harmful effects of mosquitos and other bugs. Regardless of the size of your property, Mosquito Shield of Broken Arrow can help clear your air of those pesky mosquitos with uniquely scheduled treatments.
What Sets Mosquito Shield of Broken Arrow Apart
All of mosquito control services are not equal. Mosquito Shield of Broken Arrow provides the best value in mosquito control using their specially tailored system. Their plan is to provide you with service for the entire season, in order to get you the best results. As they actively monitor both mosquito population and weather conditions and adjust your treatments as needed, your outdoor space is controlled in a specific way that is catered to your needs.
Services
Here is a list of services that Mosquito Shield of Broken Arrow provides:
Mosquito Shield – mosquito control         

Tick Shield – tick and flea control

Event Shield – 1 time treatments for weddings, graduations, and gatherings
Business Information
Mosquito Shield of Broken Arrow
Inola, OK 74036
Joseph Seila
Mosquito Shield of Broken Arrow| Broken Arrow Mosquito Control
In conclusion, the experts from Mosquito Shield of Broken Arrow truly care about giving you a safe environment for you and your loved ones to enjoy. Whether you need relief from mosquitos, ticks, fleas, or just want to have an event that is mosquito-free, Mosquito Shield is committed to giving you quality results at a fair price. To learn more about this business, make sure to check out their Google reviews. 
Click here to return to the home page.