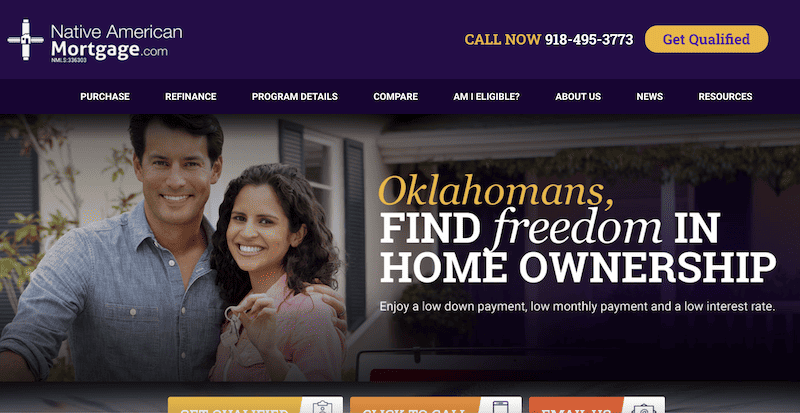 08 Jun

Native American Mortgage | Featured Business
About Native American Mortgage
We are a local Oklahoma mortgage company that works specifically with Oklahomans. Our headquarters is in Tulsa, but we proudly serve clients from all over the state.We specialize in home loans for single-family houses as well as a variety of financial services.
We are privileged to be able to provide the Native American mortgage, which is focused on Oklahoma's indigenous peoples. Our loan officers have extensive HUD training and certifications, giving us unique understanding of our clients' needs as one of the select lenders in Oklahoma providing the Native American Mortgage.
What Sets Native American Mortgage Apart
A unique mortgage, the Section 184 loan, is available just for you as a federally recognized tribal member in Oklahoma. Many individuals across the country are utilizing their Native American Section 184 loan benefit to lower their monthly payment, decrease their interest rate, or buy a property with a smaller down payment. The Section 184 Indian Loan Program, authorized by the Housing and Community Development Act of 1992, is designed to assist eligible individual Native Americans, tribes in purchasing houses, improving their properties, building new homes, and refinancing their mortgage.
Advantages
Here is a list of the advantages that Native American Mortgage provides: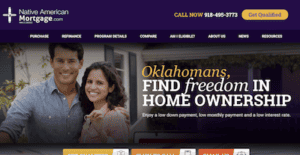 A reduced down payment of only 2.25% of the purchase price
Maximum loan amount of $420,680
Compared to many other loan programs, the monthly mortgage insurance is significantly less
The seller can pay all of your closing cost up to 6% of the loan amount
A predictable fixed interest rate
Section 184 Native American Loans do not have a pre-payment penalty
A Section 184 Native American Loan is easier to qualify for than a conventional mortgage loan
A Section 184 Native American Loan can be assumed when you go to sell
Section 184 Native American Loan rates are comparable to conventional loan interest rates
Business Information
Native American Mortgage
In conclusion, the fastest and simplest approach to determine whether you are qualified for a Section 184 Native American Home Loan is to contact a Native American Mortgage Professional who can guide you through your eligibility, qualification level, and program choices.
Click here to return to the home page.