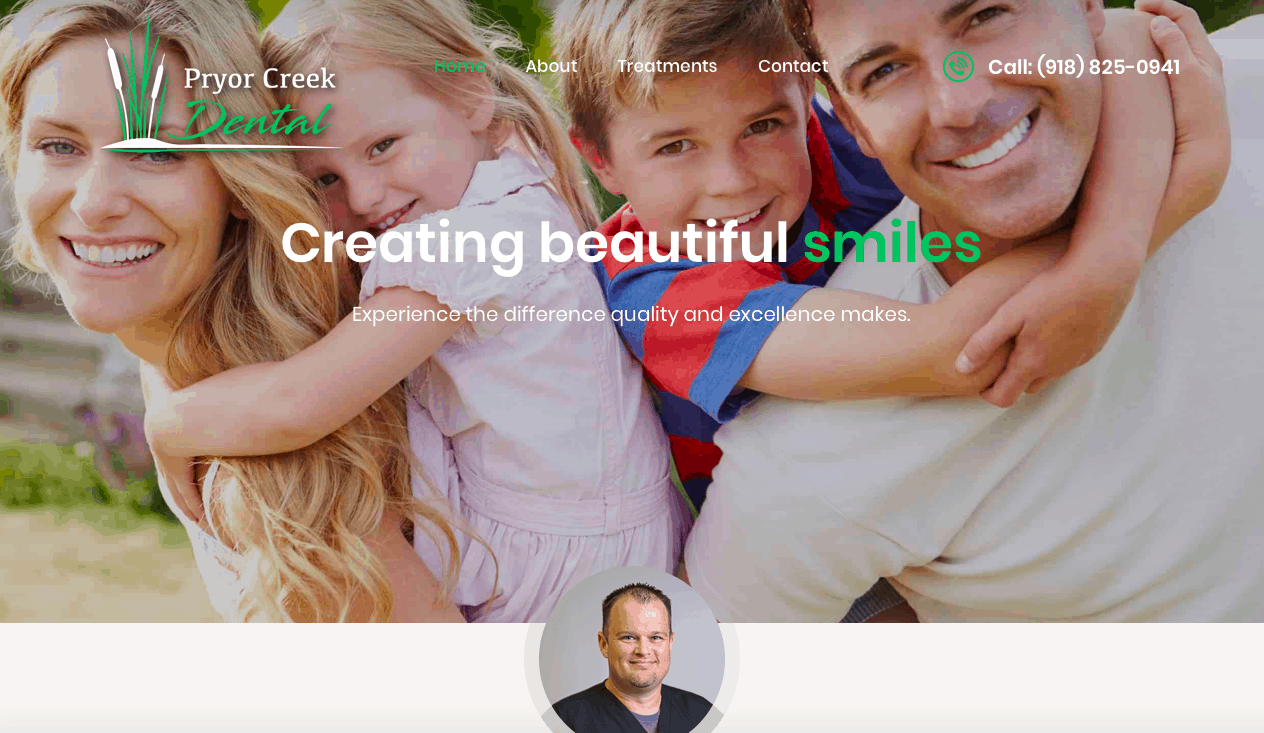 23 May

Pryor Creek Dental | Featured Business
Pryor Dentist | Pryor Creek Dental
Pryor Creek Dentist SEO
Dr. Keith Shankle is a Pryor Dentist.
Born and raised in Northeast Oklahoma Dr. Shankle has always had a passion for taking care of his patients. Dr. Shankle graduated from NSU where he went on to OU's College of Dentistry. Dr. Shankle graduated from the University of Oklahoma College fo Dentistry with distinction and was able to finish int the top ten of his class. Dr. Shankle purchased and lead a successful practice in Muskogee for 11 years. Dr. Shankle then purchased Pryor Dental Center and changed it to Pryor Creek Dental.
An accomplished outdoorsman, Dr. Shankle enjoys a very large extended family, he enjoys fishing and hunting. He takes pride in trying to continue his father's legacy of hard work, helping others, and cattle ranching.
Pryor Creek Dental
General Dentistry | Pryor OK
From full dental make over to a routine dental exam the team at Pryor Creek Dental is able to take care of all of your dental needs. Their passion for dental health and a great smile make every visit a great one. Dr. Shankle can provide a comprehensive plan to achieving dental health.
A Relaxed Dental Environment
Creating a relaxed environment for their patients is one of the many things that sets Pryor Creek Dental apart from the competition.  Being able to visit an office where you feel like your home and the staff is truly happy to provide the highest level of dental care is hard to find.

SEO Work for Pryor Creek Dental
We at McWilliams Media just started worked with Dr. Shankle to improve their ranking on google with search engine optimization posts. These posts highlight key elements of their business and the services they provide, and in which locations they service, to rank higher on searches for their services. The keyword/phrases we have used are as follows:
Bridges
Crowns
Botox
Invisaline
Dental Implants
Orthadontics
Endodontics
Pryor Dental
Dentistry