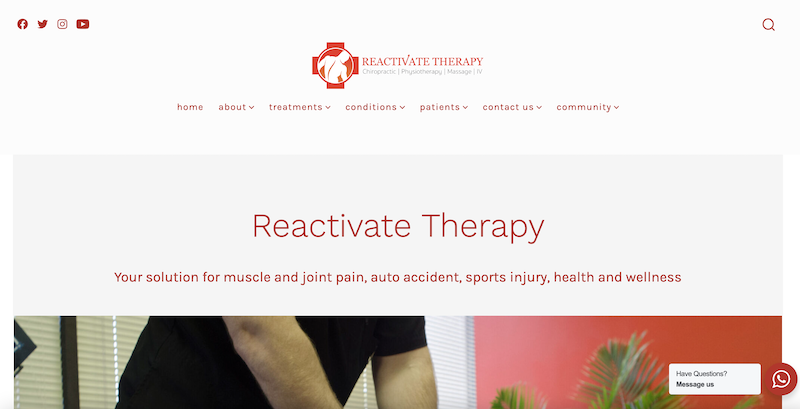 25 Jul

Reactivate Therapy | Featured Business
About Reactivate Therapy
Reactivate Therapy is a fantastic family-owned clinic with a great chiropractor and an extensive range of therapy choices to suit your needs. Chiropractic, physical therapy, rehabilitation, massage, IV treatment, nutrition, and more are all available. Our approach to recovery is to repair, retrain and reactivate.
What Sets Reactivate Therapy Apart
At Reactivate Therapy, they realize that visiting a new Chiropractor may be a pain. That's why they work hard to make your Chiropractic examination as pleasant and simple as possible. You will be greeted with warmth and led through the procedure of your first visit with us in South Tulsa. Before treating any issues you may have, they always complete a thorough examination to make sure it is safe and in your best interest to proceed.
At Reactivate Therapy, they specialize in musculoskeletal disorders. That generally entails muscular and joint discomfort. The spine, as well as other areas of the body, such as migraines and jaw/TMJ problems, are all on the menu. This Tulsa chiropractic office specializes in the treatment of neuropathy and other issues that respond well to IV, nutrition, and natural treatments. They provide free consultations before beginning treatment to determine whether we can help with your specific condition.
Services
Here is a list of the inspection services that Reactivate Therapy provides: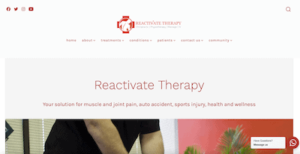 Manipulation
Physiotherapy
Rehabilitation
Massage Therapy
IV Therapy & Nutrition
Pain Relief Injections
Lipo Injections
Nutrition & Supplements
Lifestyle & Advice
Equipment  & Supplies
Business Information
Reactivate Therapy
Address:
8252 South Harvard Avenue, Suite 155
Tulsa, OK 74137
In conclusion, Reactivate Therapy is the best choice when it comes to a safe Tulsa chiropractor. With a free consultation, you can be on the right track to a strong recovery and a healthier lifestyle.
To learn more about this business, make sure to check out their Google reviews. 
Click here to return to the home page.