30 Oct

Relentless Roofing & Construction | Featured Business
About Relentless Roofing & Construction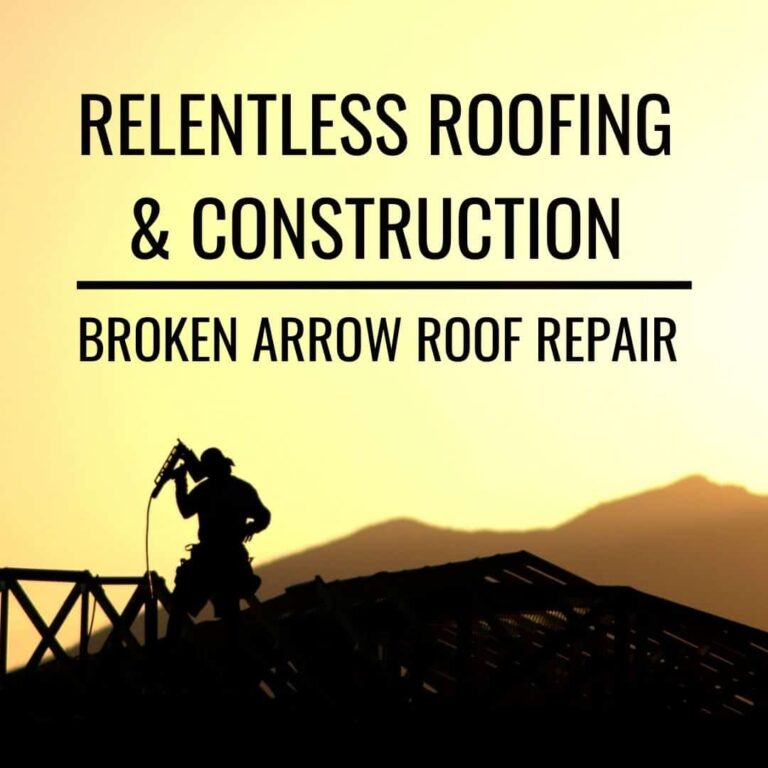 Relentless Roofing & Construction is a Broken Arrow roof repair company providing services to the larger Tulsa metropolitan area. This roofing company is veteran-owned and dedicated to providing a trustworthy roofing and construction service. Owned and operated by Preston Harrell, Relentless Roofing works year-round to provide exceptional roofing services. Preston has over six years of experience repairing and replacing roofs as well as performing construction projects for residential clients.
First, the team will inspect your roof to determine what repairs will need to be made and what type of damage your roof suffers from. From there, they will work with you to come up with a roof repair plan. You can trust Relentless Roofing & Construction to provide premier roofing services and customer service.
What Sets Relentless Roofing & Construction Apart
One of the reasons Preston Harrell decided to start Relentless Roofing & Construction is because he had witnessed one too many times a construction company treating its clients poorly with bad communication and lack of integrity. He wanted to create a service that would be helpful to people and help lift the burden of repairs off of homeowners' shoulders.
How many times have you needed home repairs but balancing an insurance claim while communicating with a construction company was just too much? When you hire Relentless Roofing & Construction, they will communicate with the insurance company for you.
Services
Not only does Relentless Roofing & Construction provide quality roof repairs but they also provide other construction services. Having a one-stop-shop for home repairs can make taking care of your home easier; Relentless Roofing can be that one-stop-shop for you! Here is a list of the services that Relentless Roofing & Construction provides:
Residential Roof Replacement
Roof Repairs
Siding Repairs
Window Repairs
Gutter Repairs
Exterior Repairs
Garage Door Repair
Interior Repair
Gutter Installation
Handyman Repairs
While doing a home repair yourself can save you money, you can also do more damage than good if you're not experienced. Let the professionals handle the repairs so you can enjoy your home! To learn more, contact Relentless Roofing & Construction today!
Business Information
Relentless Roofing & Construction
918-550-3898
523 W Washington St Broken Arrow OK 7401
https://relentlessroofing.com/
Click here to return to the home page.