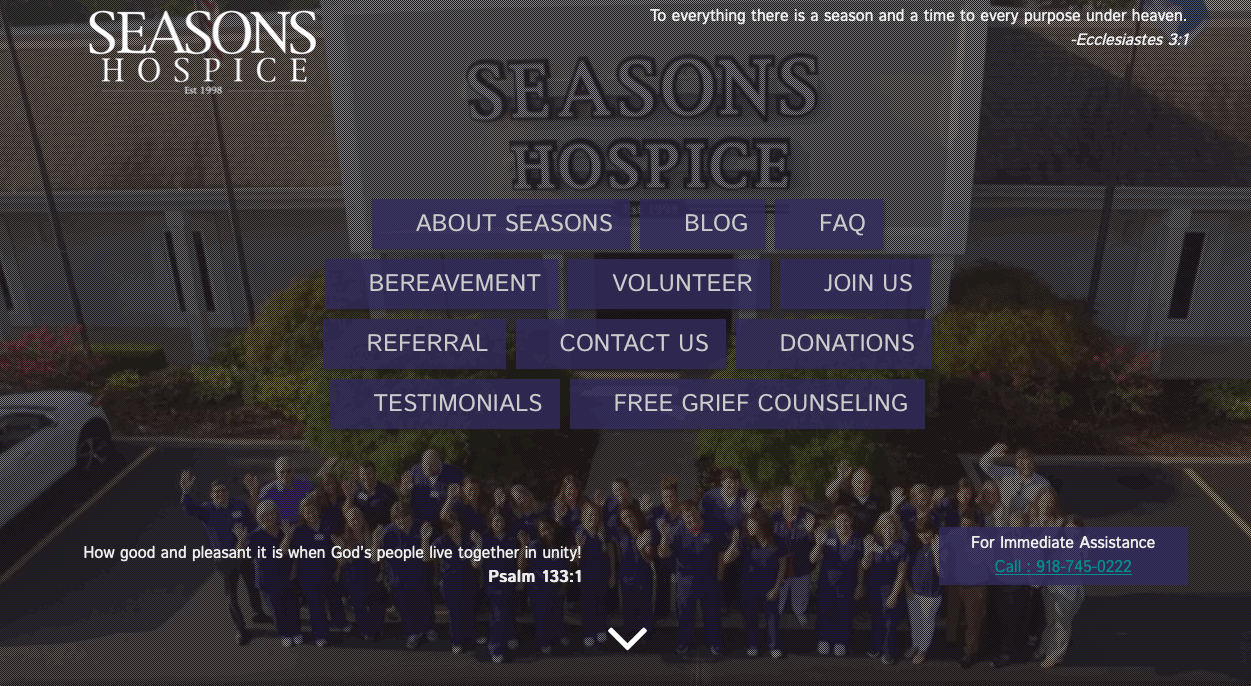 17 May

Seasons Hospice | Featured Business

Seasons Hospice Springfield has been serving the residents of southwest Missouri with the best hospice care and support for over 12 years.

Many patients who are diagnosed with a life-limiting illness want to live the remainder of their lives in the comfort, security, and familiarity of home, surrounded by those who love them. Seasons Hospice's goal is to provide peace and comfort to the patient and their loved ones through pain control, symptom management, psychological and spiritual aspects of care. This Springfield Hospice helps to ensure the quality of life for people faced with these life-limiting illnesses by providing palliative home care.

With Seasons Hospice Care, patients and loved ones regain a sense of control over their lives. Caregivers take comfort and pride in the fact they are doing everything possible for their loved one. This Springfield Hospice allows the patient to concentrate on living fully instead of focusing all their waking moments being consumed by pain.

SEO Work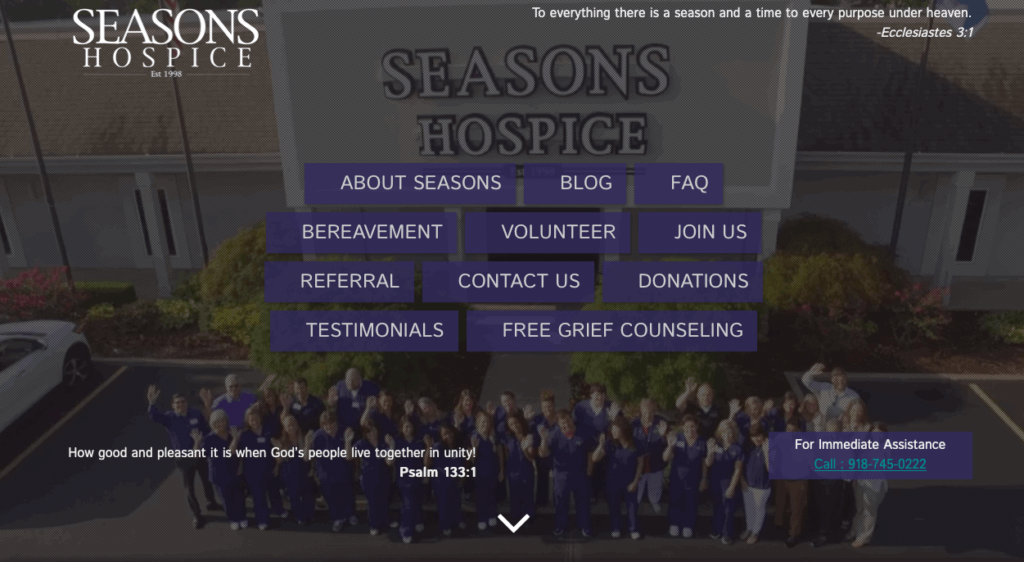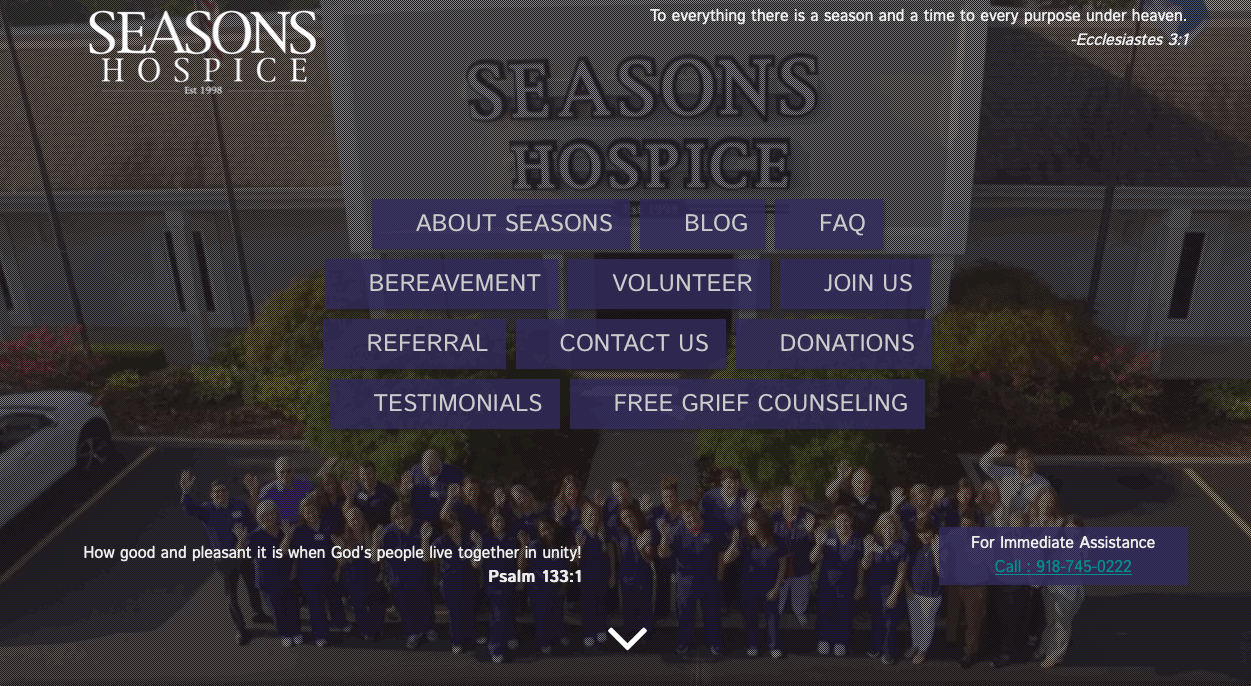 We have been working with Seasons Hospice to raise the google search ranking by creating SEO posts for them with the following Keywords:
Springfield Hospice

Tulsa Hospice
Seasons Springfield Hospice serves patients throughout southwest Missouri. Seasons Hospice can effectively give care to anyone within a 50-mile radius of their offices, located in Springfield, MO.
To get more information on how to become a patient at this Springfield Hospice, contact Seasons Hospice Here.