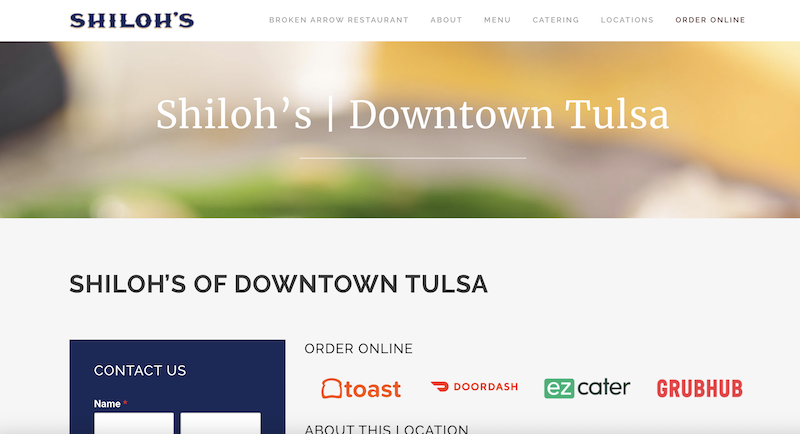 27 Oct

Shiloh's Restaurant – Downtown Tulsa | Featured Business
About Shiloh's Restaurant – Downtown Tulsa
Shiloh's Restaurant – Downtown Tulsa will provide exactly what you need when you are yearning for a home-cooked dinner but are unable to prepare it yourself. Shiloh's Restaurant is in Tulsa, Ok. It is a small restaurant located in a residential neighborhood, which serves as a great option for both families and individuals looking for an intimate setting to dine. This warm and welcoming restaurant has been a family-owned and managed company for years, offering not only delectable food but also a pleasant atmosphere that is certain to bring you back time and again. The Sylvesters and Humphreys have been continuing the family-owned business into future generations after a year of transition and a transfer in ownership in 2018, and worked to open a location in downtown Tulsa at the end of 2020.
What Sets Shiloh's Restaurant – Downtown Tulsa Apart
Shiloh's Restaurant prides itself on being locally owned and having authentic homemade food that tastes amazing. Even in downtown Tulsa, it is difficult to find places where you can sit down for a good meal. People are starting to appreciate the fact that Shiloh's offers not only amazing food but also an excellent atmosphere in which people can enjoy their meals. The restaurant is filled with nostalgic memorabilia from times gone by. Many people come just to look at all of the old photographs on the walls.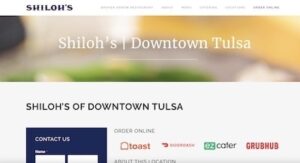 Menu Categories
Here is a list of menu categories that Shiloh's Restaurant – Downtown Tulsa offers:
Starters

Salads & Fixins

Combinations
Grandma's Entrees
Steak & Seafood
Sandwiches
Burgers
Sides & Drinks
Desserts
Business Information
Shiloh's Restaurant – Downtown Tulsa
In conclusion, if you need to get away from the office, enjoy delicious food and refreshing drinks with friends or colleagues, Shiloh's is the place to go. People love Shiloh's Restaurant – Downtown Tulsa for its great service, friendly wait staff , delicious food, and warm atmosphere. Shiloh's Restaurant offers its downtown Tulsa community an escape from their busy lives while still allowing them to socialize with colleagues or peers without feeling rushed.
Click here to return to the home page.