23 May

Travis Chiropractic | Featured Business

About Dr. Travis Tulsa, OK | Tulsa Chiropractic


Dr. Travis Chiropractic Care, Tulsa, OK

Travis Chiropractic is located in South Tulsa. Chiropractic is one of the most amazing healthcare professions, but very few people understand what it's all about. The team at Travis Chiropractic can help you gain a basic understanding of how our South Tulsa chiropractors can help you and your family. If you've been injured in an auto accident or car crash our team will help you get back on your feet.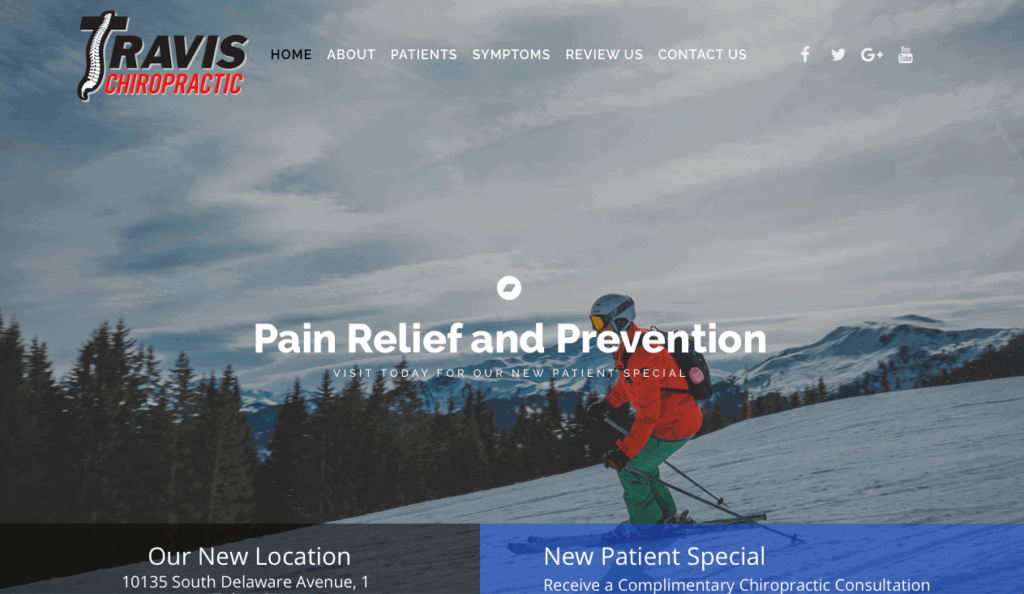 SEO – Tulsa Chiropractors and Injury Rehab

We're just getting started with the Travis Chiropractic campaign.
Keywords:
Tulsa Chiropractic
Tulsa Chiropractor
Dr. Travis
Travis Chiropractic