24 May

Tulsa Video
Tulsa Video Production
Do you have A business or brand that you need video production for? Or are you looking to increase video production for your products or services? Look no further, we at McWilliams media, a Tulsa video production company, are here to assist you with all of the video production needs for your business and services.
Why does your business need video production?
Your business needs Tulsa video production for many reasons. Studies have shown that customers are at least 64% more likely to purchase a product or service that has video representation. Tulsa Video production, about a se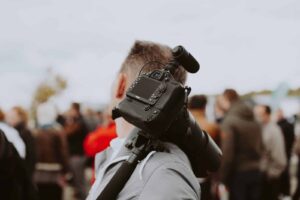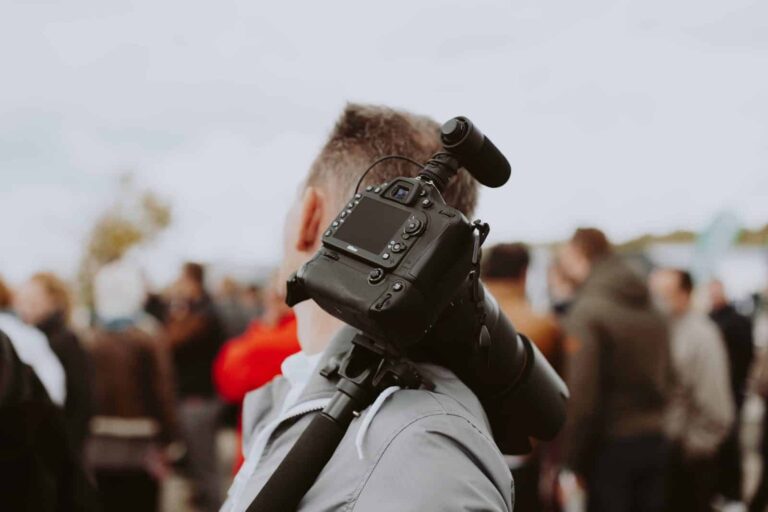 rvice or product, establishes a more personal connection with buyers that means your business success will expand and grow. In today's technology driven world, almost every type of business would benefit from the production of a short video that introduces their products and services and explains to customers what the business or brand is all about.
Impressions of Tulsa video.
Tulsa video is used to communicate with customers in a way that pictures used to. Videosentice buyers to purchase products and services. Videos have A much further reaching effect on today's media driven culture. People are presented with much information at one time that making a decision can take some time. Tulsa video productions will bring a clearer understanding to products that will allow customers to make a quicker decision and purchase your product or services. Customers also find Tulsa video production more convenient to watch instead of searching for information and having to read it. Also video production is a very highly effective marketing technique.
Types of Tulsa video production.
Tulsa video production, that McWilliams media offers, are testimonial videos, deposition videos, commercial videos, and video tours. these kind of video productions can be used to promote your business and gain brand recognition or in the terms of a deposition videos can be used to ease the load and get quicker information for your cases.
Testimonial Tulsa video production.
Today at most people bass all of their purchases off of reviews. If there are no reviews, they are less likely to buy. 90% of customers admit they're buying decisions are influenced by online reviews. Testimonial video is far more convincing and utilizes satisfied customers to their fullest.
Deposition Tulsa video production.
In today's world video is becoming a more powerful tool than ever before. It's ability to capture and retain attention, provide visual and auditory or detail, and give a more powerful message is impacting all professions. In the legal field, it can help in many ways. deposition video keeps juries attention, is a great reference tool, shows body language, is easily accessible, and it's harder to misconstrued language use.
Commercial Tulsa video production.
Commercial videos are a great way of getting your business name and products out in the publics eye. Upwards of 72% of ad agencies suggest that Online commercials, utilized in social media, websites , and email blasts, are as effective as TV ads. There are really only two types of commercial videos, a sales pitch or a product comparison. When it comes to creating a successful commercial video, it all comes down to the pre-production stage. In Tulsa video production of commercials, McWilliams media knows how to do it all.
Tulsa video tours.
Having a video tour tells your perspective customers that you are proud of the environment your company has created, plus it creates an interaction they can draw them in. Having home tours on the real estate side can do wonders for both perspective buyers and sellers. These Tulsa video real estate tours function as a 24–7 open house.
Cautions of Tulsa video production.
When creating video content it can have an inverse effect on the rate of sales. While having video content increases rate of sales, having poor production quality may cause customers to not buy your products or services. Just as one's appearance may affect the rate at which they are given job opportunities, the way products are presented may decrease the likelihood of customers purchasing those products. When creating video ads or promotions about your products or services, be sure to carefully consider your ad campaign. It is highly suggest that you hire skilled and knowledgeable Tulsa video production agencies, such as the McWilliams media, to create an appealing video for your product and services. When your media is of high quality and has appealing concepts you can be confident that your product will sell in your business will achieve a greater success.
What you need in Tulsa video production.
In Tulsa video production one must have multiple things. Those things are as follows. A Camera, being either a DSLR or camcorder. A microphone, either being wireless or not. A way of editing the video, computers and programs. And lastly, a way of uploading the final video.
How to create a great Tulsa video.
When creating a video it's always good to start with a schedule. This schedule will act as a roadmap and keep your ideas organized and make sure that you stay motivated and get things done on time. Next you need to find your format and keep it simple. Don't over complicate the production. Over complication of a production results in a confused message to the video. The message to the video is the most important part of a Tulsa video production. Lastly, remain conversational. too much of a script or result in the audience not feeling connected to the Tulsa video production.
McWilliams media is the go to Tulsa video production company in the Tulsa metro area. If you have a need for anything in Tulsa video, go to our website McWilliamsmedia.com and contact us via our contact page for any Tulsa video production inquiries you might have.