22 Jan

Twist and Turn Dryer Vent Cleaning | Featured Business
About Twist and Turn Dryer Vent Cleaning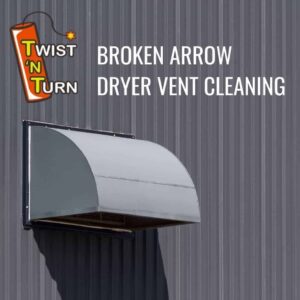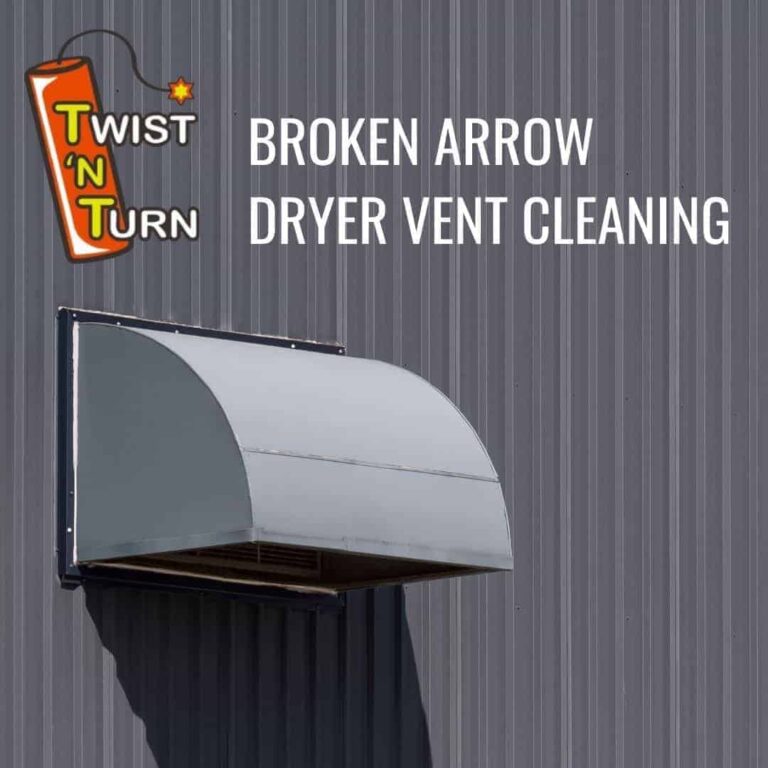 Did you know that over 2,900 homes catch on fire each year due to a dryer vent that needed to be cleaned out? Dryer vents can collect lent, dust, and other debris that can largely go overlooked by homeowners. The purpose of dryer vents is to remove hot moisture from the dryer and release it outside. Due to the movement of moisture, mold can form inside the vent. Residential dryer vents should be cleaned at least once a year to remove debris and get rid of mold.
TNT Dryer Vent Cleaning is a Broken Arrow dryer vent cleaning company that specializes in the care and cleaning of dryer vents. They serve both residential and commercial clients. Dryer vent cleaning can prevent fires and keep the air in your home or business free and safe of debris.
What Sets Twist and Turn Dryer Vent Cleaning Apart?
TNT Dryer Vent Cleaning is owned by Jeremiah Harris and Tyson Reuer to offer a one-size-fits-all solution for your dryer needs. A dirty dryer vent can keep your make your dryer malfunction, prevent your clothes from drying, and can even cause house fires. If you have an issue with your dryer vent, you may not know who to call. TNT Dryer Cleaning provides dryer vent cleaning, dryer vent repair, vent hood installation, and just about any service referring to dryer vents.
Services
TNT Dryer Cleaning provides a wide range of solutions for the maintenance of your dryer vent. Maintaining your dryer vent can help your dryer function properly and keep your home safe from a fire hazard. Here are the services that TNT Dryer Cleaning provides:
Residential Dryer Vent Cleaning
Commercial Dryer Vent Cleaning
Dryer Vent Repair
Vent Hood Installation
Booster Fan Installation
Bird Guard Installation
Dryer Vent Reroute
HVAC Viewing and Documentation
When you have a problem with your dryer vent, you may not know where to start. It's important to have the issue properly diagnosed and addressed so that your dryer vent can effectively move moisture out of your home. To learn more, contact Twist and Turn Dryer Vent Cleaning today.
Business Information
Twist and Turn Dryer Vent Cleaning
3064 N Aspen Ave Suite #115 Broken Arrow, OK 74012
(918) 605-8953
Click here to return to the home page.