30 Mar

Whiting & Bruner | Oklahoma VA Wrongful Death Lawyer
About Whiting & Bruner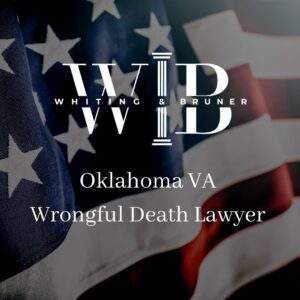 Whiting & Bruner is a law firm based out of Oklahoma City dedicated to representing veterans, service men, and their families in civil court. The firm is owned and operated by Aaron Bruner and Michael Whiting, two lawyers that have years of experience working in personal injury law.
It can be difficult to deal with an injury that happened at no fault of your own or to see a wrongful death occur and no justice be served. Whiting & Bruner is dedicated to making these voices heard, specifically the voices of military members who are so often overlooked and forsaken in these situations.
What Sets Whiting & Bruner Apart
What sets Whiting & Bruner apart from other law firms is that they specialize in VA law and are dedicated to representing and serving the people who have taken the time to serve us through the military. When they arrive back home, veterans often face many difficulties when it comes to making their voices heard and receiving proper treatment for injuries and illnesses they faced while in the military. The government will drag out these lawsuits in the hopes of never having to pay up.
Whiting & Bruner saw these injustices happening and decided to do something about it. Veterans all throughout Oklahoma seek their services as they fight against injustices within the system.
Services 
Whiting & Bruner serve veterans in many different legal areas. Here is a list of the services they provide:
VA Medical Malpractice
VA Attorney
VA Injury Lawyer
VA Suicide Attorney
VA Personal injury Lawyer
Business Information  
If you or a family member or friend is a veteran and facing difficulties with the VA system, contact Whiting & Bruner today to get thorough and professional representation.