12 Nov

American Lawns | Featured Business
About American Lawns
American Lawns is an online platform dedicated to providing easy-to-find answers for homeowners about all of their lawn care questions. When you purchase a house, you take on many responsibilities that contribute to the care and welfare of the property. Your lawn can become a major area of focus when taking care of your property.
American Lawns provides a one-stop-shop for all of your lawn care questions. This website provides answers to lawn care questions, pest control questions, and outdoor living questions. With direct answers, American Lawns should enable you to enjoy the outdoors of your property.
In 2019, American Lawns was started by Matt McWilliams. Matt owns a marketing company and has served many small businesses like lawn care companies and pest control businesses. While working with his clients, Matt was able to gain valuable knowledge about caring for lawns. He started a website so he could help others find the answers to their lawn care questions.
What Sets American Lawns Apart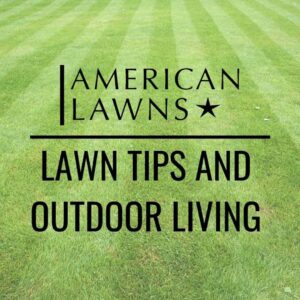 American Lawns is set apart from other lawn care online platforms because it gives direct and clear answers to your lawn care questions. So many times, you'll look something up online just to read large articles that never directly answer your question. American Lawns provides direct-to-the-point answers within the first half of the article so you don't have to go searching for the answer to your question.
Working alongside home and garden professionals, Matt and the team at American Lawns are able to give you updated and effective answers to your lawn care questions.
Services
Not only does a well cared for lawn make your property aesthetically pleasing but it also makes your property more enjoyable. For this reason, American Lawns focuses on answering questions about not just lawn care but outdoor living as well. Here is a list of the subjects American Lawns focuses on:
Lawn Care Tips
Outdoor Living Advice
Caring for Grass Tips
Outdoor Equipment Advice
Pest Control Tips
If you have questions relating to the subjects and topics above, check out our outdoor living website, americanlawns.com.
Business Information
American Lawns