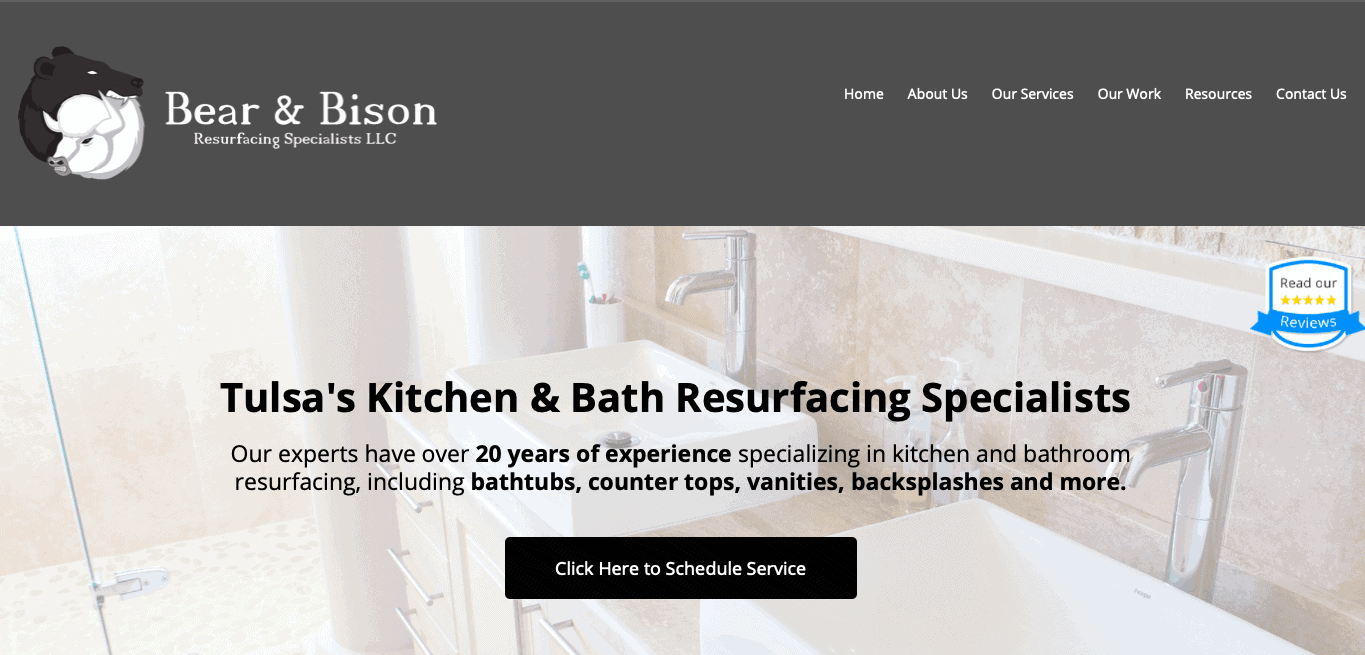 23 Oct

Bear & Bison Resurfacing Specialists, LLC | Featured Business
About Bear & Bison Resurfacing Specialists, LLC
Bear & Bison Resurfacing Specialists, LLC is a bathtub resurfacing company in Tulsa, Oklahoma. Resurfacing restores surface materials like countertops, backsplashes, vanities, and bathtubs. Over time, these surfaces will face wear and damages that can make your house look outdated and old. By investing in resurfacing, these surfaces can be restored to make your home feel brand new.
If you live in the Tulsa metropolitan area such as places like Broken Arrow, Jenks, Bixby, and Sand Springs, contact Bear & Bison Resurfacing Specialists to resurface surfaces in your home or business. The team at Bear & Bison has 20 years of shared experience updating homes and restoring surfaces.
What Sets Bear & Bison Resurfacing Specialists, LLC Apart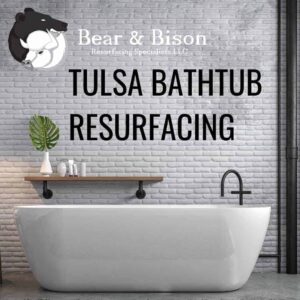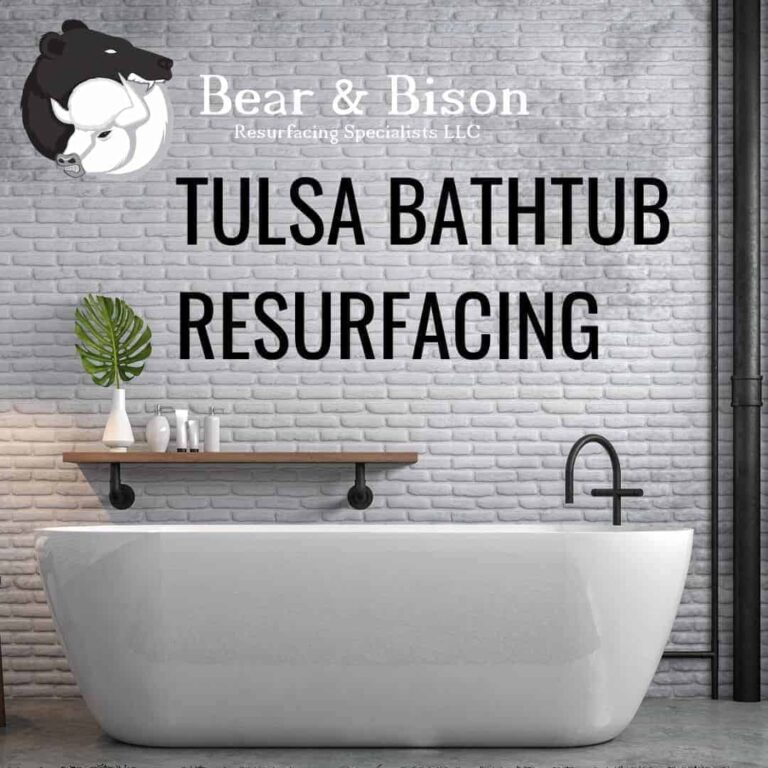 Replacing countertops or bathtubs can cost an extraordinary amount of money, so you may be hesitant to replace such fixtures because of cosmetic blemishes. A simple and cheaper alternative option is to invest in resurfacing services. Bear & Bison Resurfacing Specialists provide quality resurfacing services to improve the quality of your home.
Bear & Bison will restore the surfaces in your home and business, paying attention to detail and helping the rooms in your home look brighter and new. Don't replace a fixture until you've looked into resurfacing.
Services
If you're looking to increase the value of your home and making your space look new and polished, consider resurfacing fixtures in your kitchen and bathroom. Potential home buyers will pay more attention to the ambiance and quality of the kitchen and bathrooms in the house over any other rooms in the home.
Here are the services that Bear & Bison Resurfacing Specialists, LLC provides to the Tulsa metropolitan area:
Bathtub Resurfacing
Bathroom Vanity Resurfacing
Kitchen Countertop Resurfacing
Bear & Bison Resurfacing Specialists can help update your home and make your kitchen and bathroom feel clean and polished. Tulsa's home market is competitive and quick; resurfacing the fixtures in your home can increase your home value drastically. Contact Bear & Bison Resurfacing Specialists for more information.
Business Information
Bear & Bison Resurfacing Specialists, LLC
Phone Number
Website
https://www.bearandbisonresurfacing.com
Click here to return to the home page.