23 May

Crown Hospice TX | Featured Business
Crown Hospice TX | Victoria Texas Hospice
Crown Hospice is an independent Hospice serving the residents of Victoria, Texas.
Crown Victoria Texas Hospice provides a special way of caring for patients facing the end of life decisions. It is a medically directed hospice, designed to improve a patient's quality of life while helping alleviate their family's distress by providing loving care, eliminating pain, and easing the overall emotional, spiritual, social, and economic stress associated with the end of life.
The program's team of professionals and volunteers work closely with the families during an illness, and through the bereavement period which could be up to a year.
Through several decades of combined hospice experience, Victoria Texas Hospice staff facilitates support through loved ones and specialized hospice staff. The doctors lead the hospice team, while registered nurses coordinate day-to-day care. Chaplains and Social Workers are also available to counsel you and your family. Trained volunteers perform a wide variety of tasks as needed, such as providing companionship, light housekeeping, and running errands.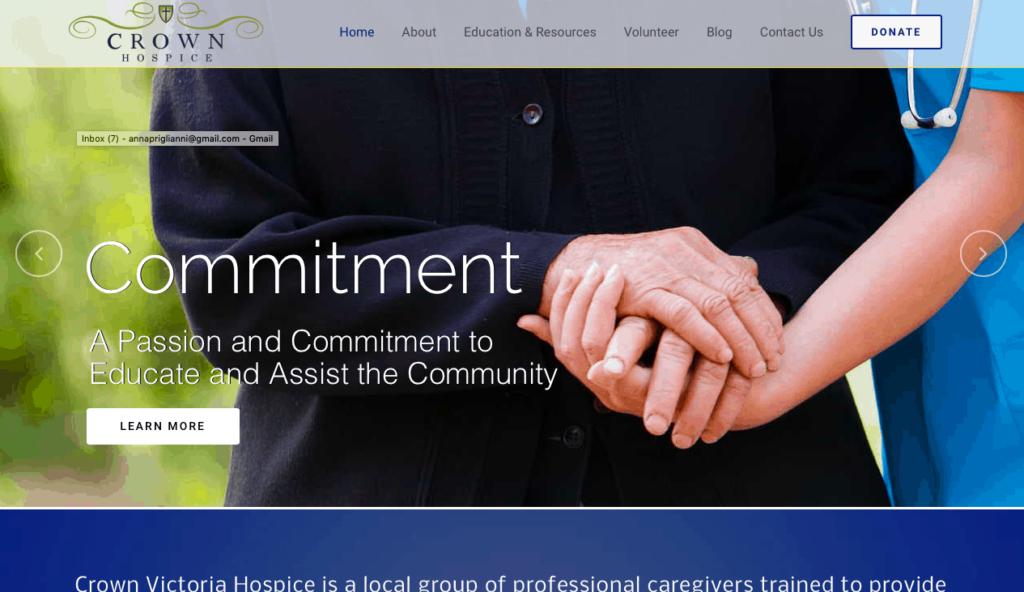 SEO Work
We have been working with Crown Hospice TX to raise the google search ranking by creating SEO posts for them with the following Keywords:
Crown Victoria Texas Hospice mission is: Bring exceptional hospice care to all those in need regardless of religion, race, creed, or ability to pay.  We have a commitment to provide care with dignity while administering physical comfort, compassion, and spiritual support to both patient and family.
At Crown Victoria Texas Hospice, patients and loved ones regain a sense of control over their lives. The caregivers take comfort and pride in knowing they are doing everything possible for their loved one. We allow the patient to concentrate on living fully instead of focusing all their waking moments being consumed by pain
If you are looking for a Victoria Texas Hospice, contact Crown Here.