29 Dec

Dr. Lee Bottem | Featured Business
About Dr. Lee Bottem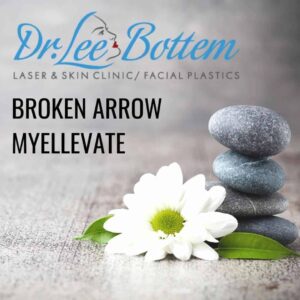 Nothing is worse than feeling self-conscious about your own skin and look. Whether you have sagging eyelids, acne scars, or facial damage, all of these can make you feel uncomfortable to be seen or go out in public. Dr. Lee Bottem is an oculoplastic and orbital surgeon who can help you feel confident about the way you look.
At Dr. Lee Bottem's practice, patients are provided with a wide range of cosmetic procedures that can enhance their skin. Some of these procedures include MyEllevate, FaceTite, and Morpheus8. He also provides eye exams and procedures and a medical spa.
What Sets Dr. Lee Bottem Apart
What sets Dr. Lee Bottem apart from other practices in the Broken Arrow and Tulsa area is his knowledge in multiple fields. He has advanced training and education in functional and cosmetic surgeries relating to the eyes, mid-facial features, and the brows and forehead. Because of his range of skill and knowledge, he is able to provide his patients with a wider range of services.
Services
Dr. Lee Bottem provides a wide range of functional and cosmetic procedures to his patients, whether they are having problems with their eyes or they would like their skin to look more youthful and bright. He is dedicated to providing each patient with a comfortable and knowledgeable experience. Here is a list of his services:
Reconstructive Surgery
Non-Surgical Cosmetics
Cosmetic Surgery
Non-Invasive Cosmetic Procedures
Under each of these services falls many procedures and treatments provided by Dr. Lee Bottem. When it comes to finding the best treatment for you, he can guide you in choosing the best one. Schedule and consultation today to see which procedure will best serve you and your needs.
Business Information
Dr. Lee Bottem
4700 W Urbana St Broken Arrow OK 74015
918-290-2300
Click here to return to the home page.