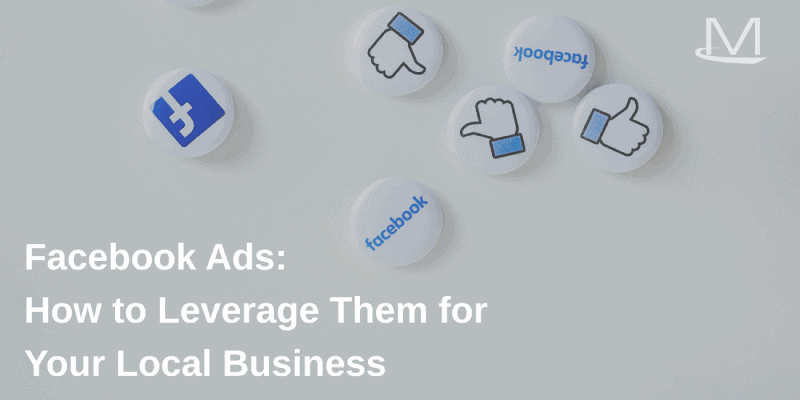 17 Apr

Facebook Ads: How to Leverage Them for Your Local Business

With so many ways to advertise your business online, it can be confusing to know which option is most beneficial for your market. We have found that Facebook ads are an excellent way to promote your local business effectively while maintaining a conservative marketing budget. 

In this post, we will discuss the benefits of using Facebook ads and some of the types of Facebook Ads you can publish. We will also discuss how to use Facebook ads in a way that properly promotes your local business.
How Do Facebook Ads Work?
Almost every business today maintains a presence on Facebook. And if they don't, they most definitely should. A Facebook page for your business is an excellent way to promote the services or products that you offer. Additionally, a Facebook page can help local businesses grow their community of supporters, something that is crucial for the long-term survival of any business.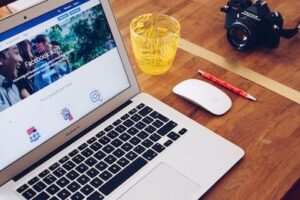 However, Facebook pages can play a much larger role in the success of your business. With your Facebook business page acting as a hub, you can create Facebook ads that promote your business to a specific online audience.
Using the demographics that your unique business caters towards, you can design an ad campaign that specifically targets your audience. Doing so allows you to promote your business to the individuals that are most likely to take an interest in what you have to offer! This saves you valuable marketing dollars that are wasted when your ad appears to individuals that are outside of your target audience.
There are several types of ad formats that you can design through Facebook. This allows you to creatively promote your offerings in a way that you believe will appeal to your target market. We will discuss the types of Facebook ads in further detail later in this post.
Benefits of Using Facebook Ads to Reach Your Audience
Facebook ads have proven to be highly beneficial in reaching the target audience for a local business. These are just a few of the many reasons we believe Facebook Ads are a worthwhile investment for any small business owner.
Target a Local Audience
When you use Facebook ads, you can carefully target your audience. This allows you to promote your business to individuals who live in a close radius to your business. In addition to choosing a local audience, you are also able to specify several other variables to cater to a precise group of potential customers.
User-Friendly Features
The Facebook Ad Manager is equipped with many user-friendly features. Their simple set-up process walks you through the steps to build your marketing campaign. Because of this, it is a relatively easy step for any local business owner, even those with little to no previous experience.
Analytics Providing During the Ad Campaign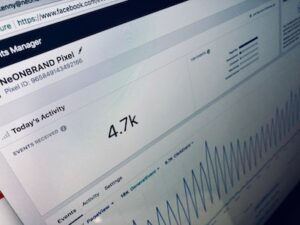 One of the most important things to pay attention to while running a marketing campaign is how well your campaign is working. Are you reaching the audience you had hoped to reach? Have you begun to see the results of your ad through increased sales or business? These types of analytics are readily available through the Facebook Ad Manager.
In addition to providing you with the information once your campaign is complete, you will also be able to access this information during the campaign. Because of this, you will be able to make adjustments as needed, saving you from a failed marketing campaign.
Types of Facebook Ads
When you use the Facebook Ad Manager, you can choose from many ad styles This allows you to promote your product or service in a way that will engage your target audience most effectively. 
Video Ads
Many experts agree that video ads are perhaps the most compelling. A well-made video campaign can draw an individual into the story surrounding a product or service. Additionally, video ads are highly effective for showing how you perform your unique services or use the products you offer. 
Photo Ads
When you think of a marketing campaign, you most likely envision using a photo ad. Photo ads can be just as engaging as a video campaign if they are done well. If you are planning on using running a photo ad through Facebook, it is important to choose a picture that grabs your attention.
Professional photography is always a plus when it comes to photos that will be used in a marketing campaign.
Carousel Ads
Carousel ads are used to display several photos or videos in one ad. These can be valuable for showcasing several products that your business offers. When using a carousel ad for your campaign, the photos or videos you choose to use must be cohesive and engaging.
Boosted Posts
Did you post a photo or video on your Facebook business page that earned more engagement than usual? This is a good indication that your post was engaging and grabbed the attention of your audience! Luckily, there is a way to continue this engagement while reaching a larger audience.
When you boost a post on Facebook, you are essentially paying for that post to be seen by a target audience just as you would with a typical ad campaign. Boosted posts can be a great way to test the waters with Facebook Ads as you can easily customize the duration and extent of the campaign.
Although this is an overview of the types of ads you can create through the Facebook Ad Manager, it is not an exhaustive list. The type of Facebook ad you choose to use will greatly depend on the purpose of your ad campaign, your intended audience, and the budget you have in place.
Using Facebook Ads to Promote Your Local Business
Facebook ads are highly effective in promoting your local business. In this section, we will share a few tips for using Facebook ads properly. Carefully planning your ad will provide you with the greatest outcome.
Create Your Ad With a Goal in Mind
Every ad campaign, whether through Facebook or other platforms, should be created with a goal in mind. Are you hoping to grow your Facebook Page? Maybe you're looking to generate sales? When you have a goal in place, you will be able to build the campaign with that goal in mind.
Additionally, creating an ad campaign with a specific goal will enable you to track the efficacy of the campaign once it is complete.
Use An Ad Format That Benefits Your Goal
There are many types of Facebook ad formats available. How do you decide which type of campaign will be most beneficial to your end goal? In many cases, it is wise to test several types of ads with the same goal in mind for a shorter period of time. By gauging the success of the ad over 7-10 days, you can predict which format would be beneficial to use in the long-run.
Although this may be an effective strategy, it is also time-consuming. If you are just getting started with Facebook ads, it may be wise to talk to an expert in the field. A social media marketing professional will be able to assess your goal, business type, and target audience, providing you with important insight into an ad format that would work well for your needs.
Provide An Incentive for Response to Your Ad
Why are people clicking on your Facebook ad? What are you offering them in exchange for their engagement? Using a call to action that includes an offer for the individual is one of the best ways to receive engagement in response to your ad.  
An example of an effective call to action may be: "Like our page for access to the latest offers!" or "Visit our website to see our latest products!". An effective call to action provides an incentive for the individual viewing the ad. However, it also provides an easy way for them to respond to the information they have received. 
Establish a Budget for Your Ad Campaign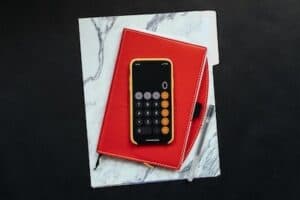 Another step you must take before you can begin an ad campaign on Facebook Ad Manager is to establish a budget for your campaign. Your budget will dictate how long you can run the campaign as well as the number of individuals you will reach each day.
Compared to other forms of online marketing, Facebook ads are reasonably priced. The Ad Manager platform makes it easy to schedule an in-expensive campaign to test your content. This is a wise step to take before investing a larger amount of your budget into the project.
Assess Your Facebook Ad Results
The analytics provided through the Facebook Ad Manager makes it easy to assess the results of your Facebook ad once it is complete. This is a crucial step to getting the greatest benefit out of your online marketing budget. Assessing the results of your Facebook ad enables you to manage the campaign and tweak it to best suit the needs of your business. 
Start Using Facebook Ads for Your Local Business
At McWilliams Media, we have seen the benefits of properly using Facebook ads to promote local businesses. We are proud to partner with many business owners around the country in their efforts to grow their online audience. 
Our team of experts has spent years learning the ins and outs of social media marketing. If you are looking to effectively advertise your business on Facebook, we would love to discuss our various Facebook Ad Creation & Management services with you. Contact our team to schedule an online marketing strategy session today!