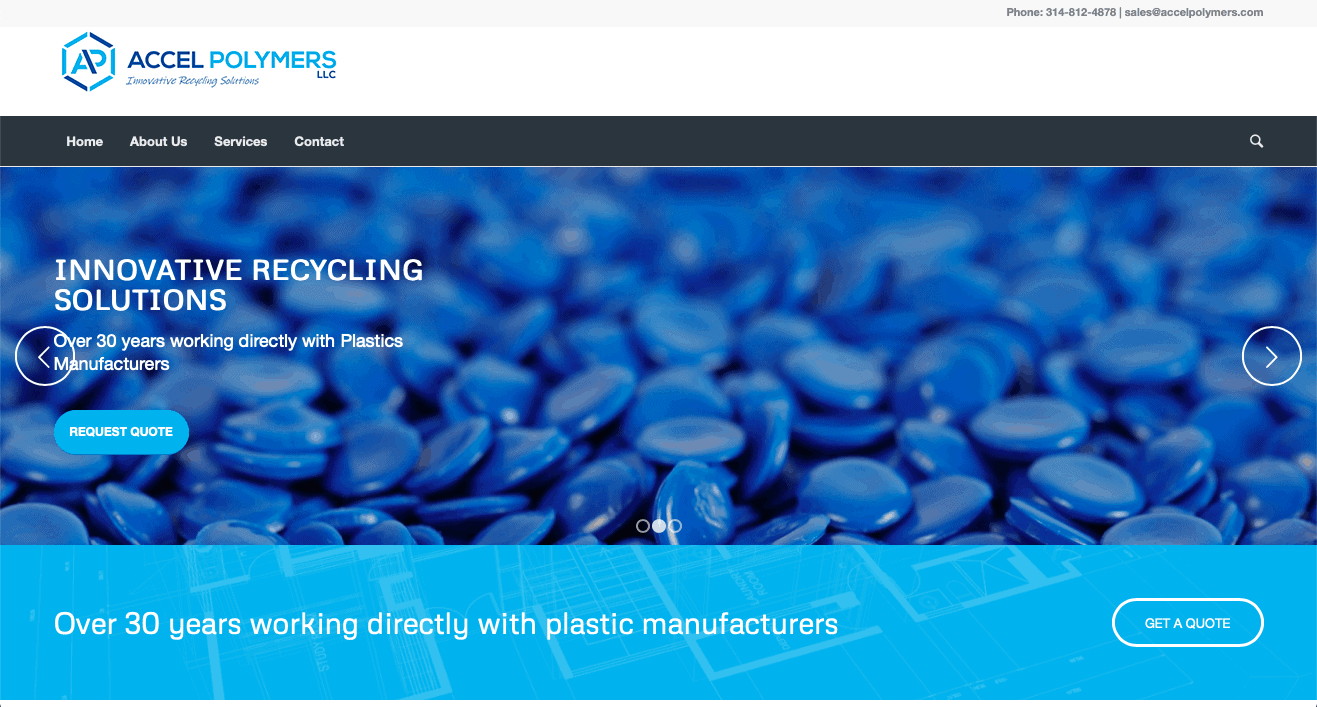 21 May

Accel Polymers | Featured Business

Accel Polymers is a HIPS plastic recycling business based out of St. Louis, Missouri. Accel Polymers has over thirty years of experience working with plastic manufacturers to find sustainable and beneficial ways to recycle plastic waste. Accel Polymers can help find a recycle strategy that sustainable and that will save you money in the long run.

They can help your business incorporate green initiatives through a customized recycling strategy. Working specifically to recycle engineering and commodity grade plastics, Accel Polymers has many different options that will make the materials re-usable. From pelletizing to shredding and grinding, Accel Polymers can provide you with the finished recycled product you're looking for.
What Sets Accel Polymers Apart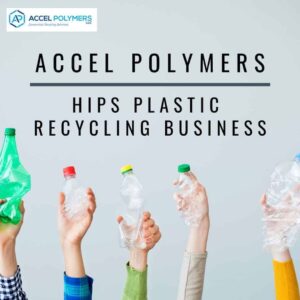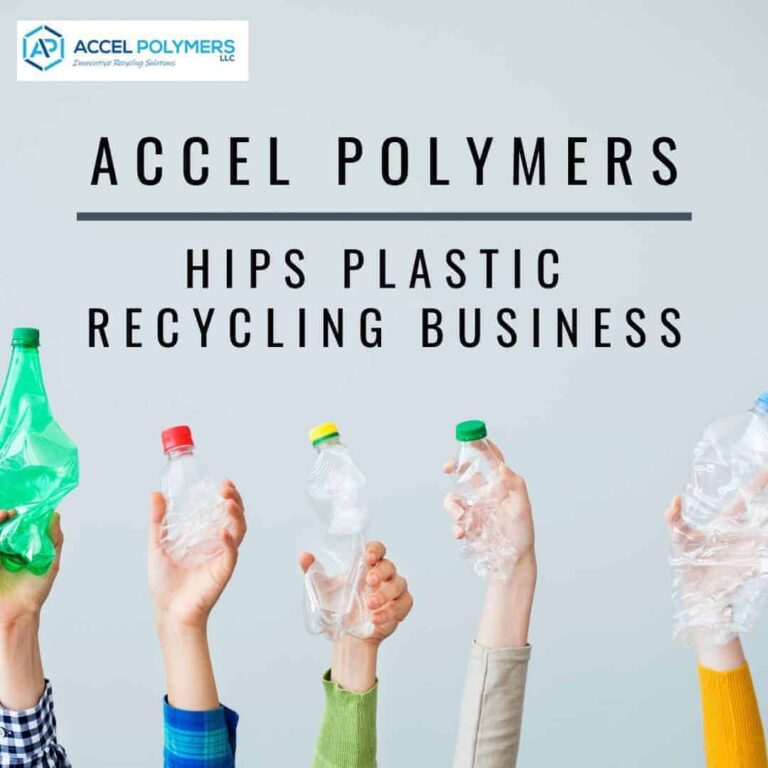 Accel Polymers is set apart by their dedication to both help their clients create green initiatives within their businesses while also saving them money. Most businesses are apprehensive to invest in eco-friendly methods since most of these methods are expensive and unrealistic. Accel Polymers, however, can help each business come up with a customized recycling strategy that fits the business's specific needs.
Not only will Accel Polymers handle the recycling of plastic waste, but they also handle redistributing it to another business that will use it. With this structure in place, Accel Polymers sees to it that waste is recycled properly.
Services
Accel Polymers provides recycling options for the plastic waste your company produces. They offer custom recycling options that are not only cost-effective but also environmentally friendly. Each options is designed to provide re-usable plastic to your company or others. Here is a list of services they provide:
Pelletizing Engineering and Commodity Grade Thermoplastics
Recycling Business Scrap
Shredding/Grinding Plastic Scrap
Reprocessed Plastics & Virgin Resins
Business Plastic Recycling Consulting
If you have a company in need of these services, contact Accel Polymers today at 314-812-4878.
Business Information
Accel Polymers is not only dedicated to finding sustainable environmentally-friendly plastic recycling practices for businesses but is also dedicated to building long-term relationships and providing exceptional services that will help your business save money. If you'd like to know more about Accel Polymers, review the information below.
Accel Polymers
Address
2 Cityplace Dr STE 200, St. Louis, MO 63141
Phone Number
Email Address
Website
You can learn more about Accel Polymers by visiting their Google Reviews here.
Click here to return to the home page.