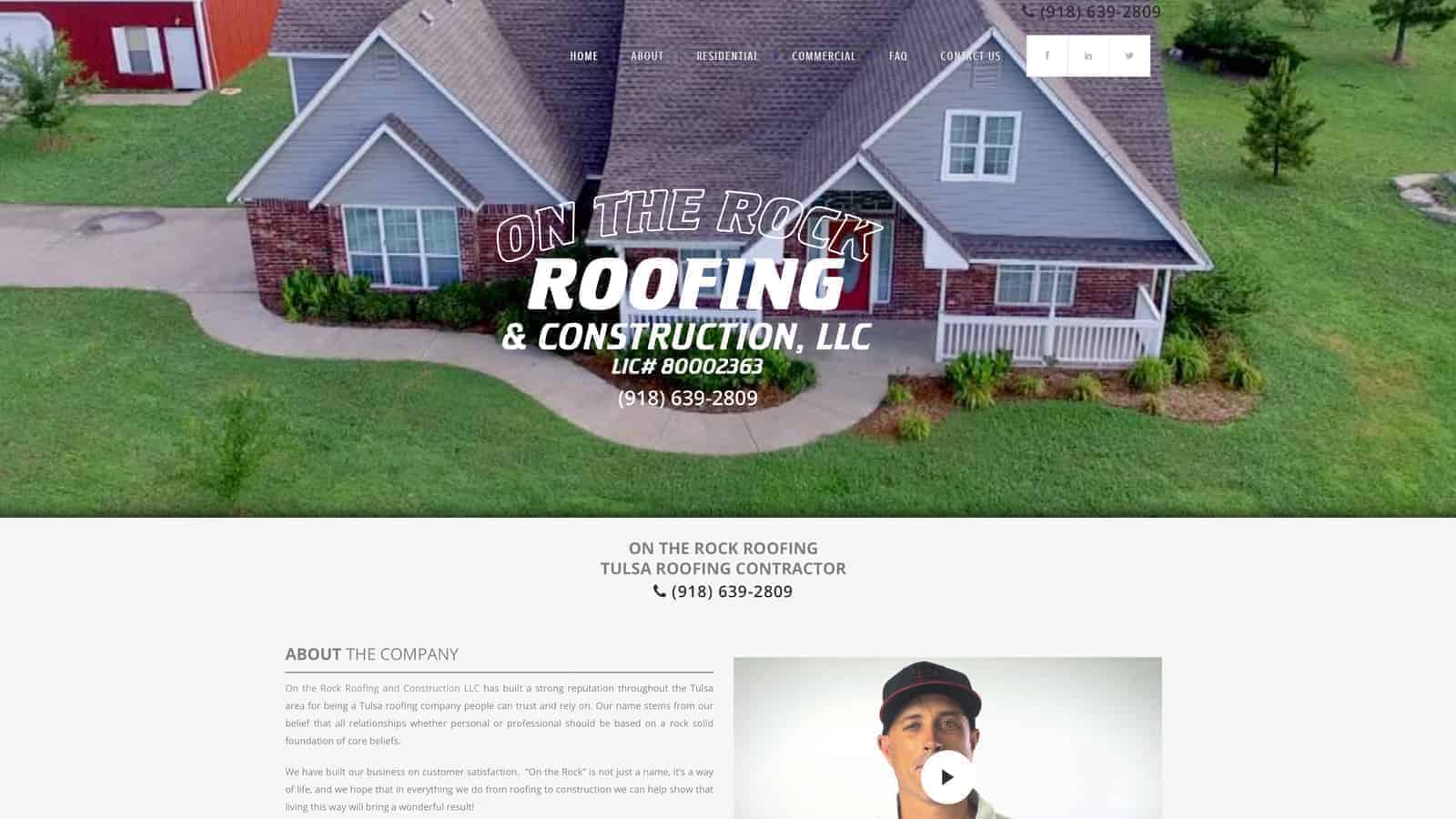 17 May

On the Rock Roofing | Featured Business
Featured Business
On the Rock Roofing

On the Rock Roofing is Tulsa's Best Roofing Contractor
On the Rock Roofing and Construction LLC has worked hard to build a good reputation as a Tulsa roofing contractor.  There known as people you can trust.  Their name comes from their belief that all relationships should be based on a a rock solid foundation of core beliefs.
They have built our business on customer satisfaction.  "On the Rock" is not just a name, it's a way of life.  They hope that in everything they do from Tulsa roofing to construction they can help show that living this way will bring a wonderful result.
Tulsa Roofing Contractor
They work to minimize your out-of-pocket expense and make your experience hassle-free beginning to end.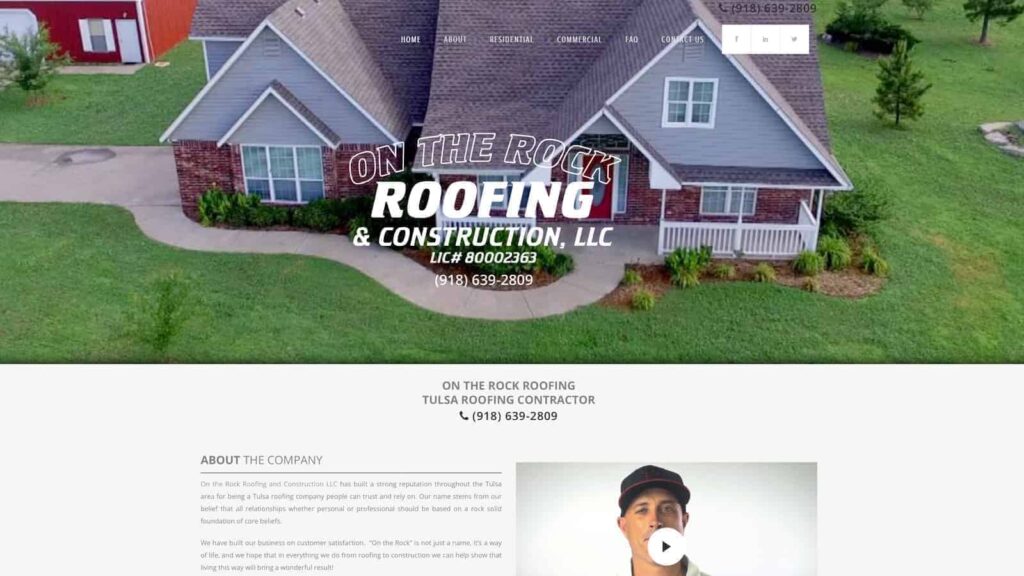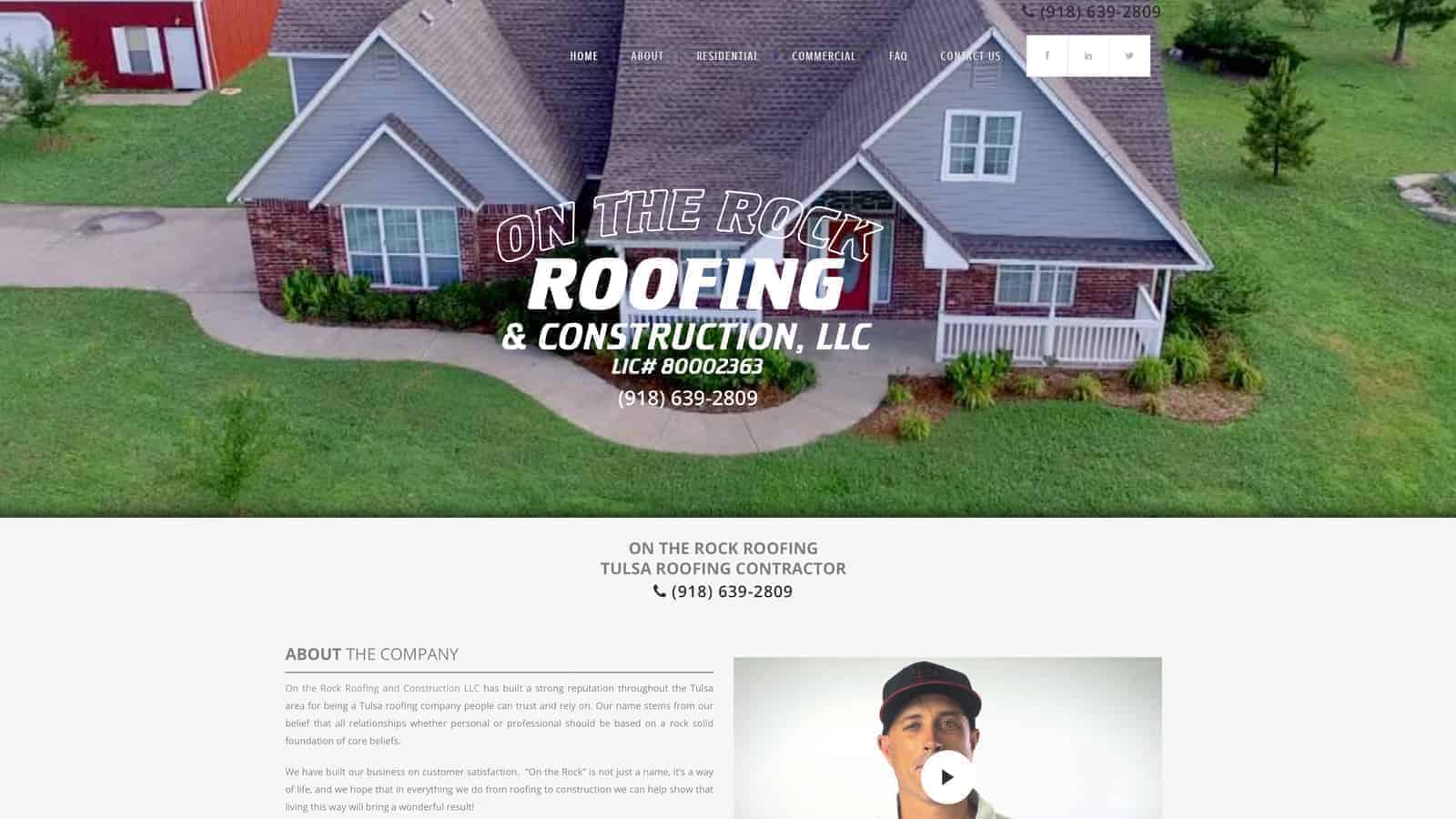 Focus Areas
We have been working with On The Rock Roofing to raise the google search ranking by creating SEO posts for them with the following Keywords: