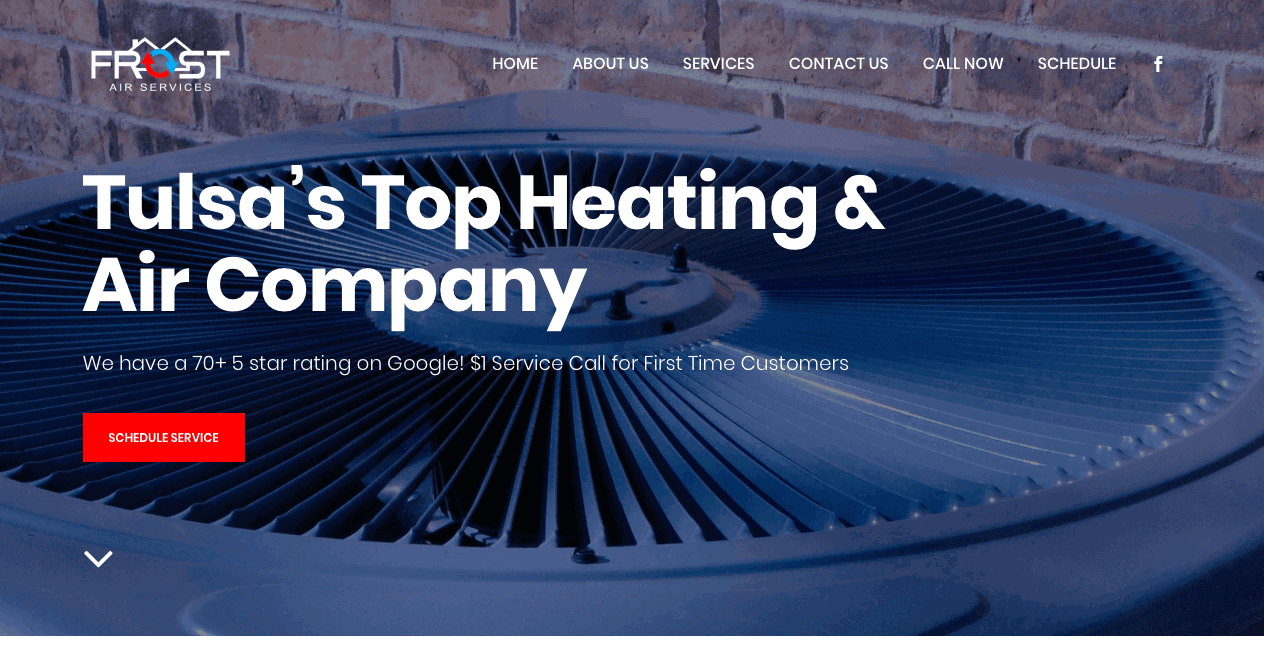 26 Jun

Frost Air Services | Featured Business

Owned and operated by Cody Frost, Frost Air Services is your trusted Bixby heat and air repair company. Based out of Sapulpa, Frost Air Services provides HVAC repair to the surrounding Tulsa metropolitan area. Trying to maintain and repair the HVAC unit by yourself can be overwhelming, and you can sometimes end up doing more damage than good. Call Frost Air Services today for a team of experienced professionals who can make sure the units are working correctly.

Frost Air Services provides prompt and reliable service to the heating and air units of your home. Nothing is more miserable than having to wait for days in a house without air conditioning for the repairman to arrive. When you call Frost Air Services, you can have peace of mind knowing that they will get you scheduled and your unit repaired in no time.
What Sets Frost Air Services Apart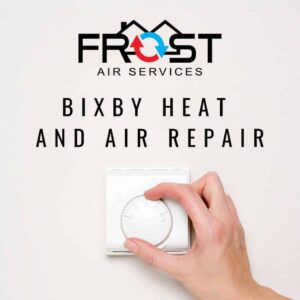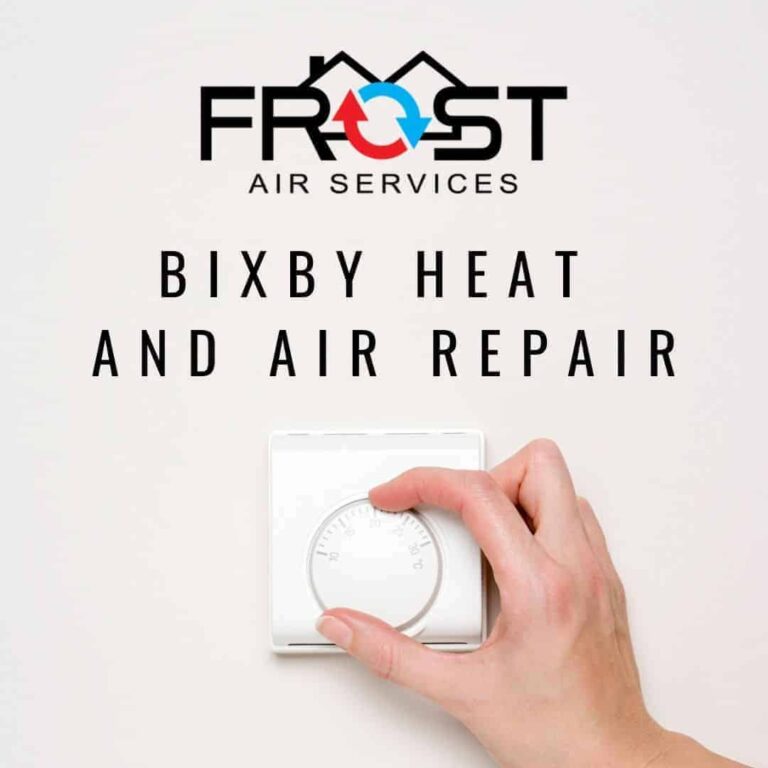 Frost Air Services stands out from other Bixby HVAC repair companies in their honest and reliable approach to work. Not only is there team experienced and skilled in repairing the units in your home, but they are also dedicated to keeping you informed and communicating with you so you know what to expect in terms of pricing, repairs, and maintenance. Once your unit is serviced for the season, they won't charge you for any other repairs that need to be made within the season.
Before the work is started, one of the team members will assess the unit and let you know the amount you can expect to pay for the repair. Knowing the cost upfront can save a lot of people from being stressed and overwhelmed.
Services
In this day and age, heating and air conditioning units are vital to your comfort, especially in Oklahoma where the winters are cold and the summers are hot. Frost Air Services can service your HVAC unit to make sure things are up and running as soon as possible.
Here is a list of the services that Frost Air Services provides to Bixby and the surrounding areas.
Air Conditioning Maintenance
Air Conditioning Repair
Heating Maintenance
Heating Repair
HVAC Repair
If you're in need of one of these services, contact Frost Air Services today!
Business Information
Frost Air Services provides heat and air repair to Bixby, OK, and the surrounding Tulsa metropolitan area. With a focus on customer care and communication, the team at Frost Air is dedicated to providing you with exceptional services. To hear what other customers are saying, check out Frost Air Services' reviews on Google by clicking here.
Frost Air Services
Address
7331 S. Olympia Ave #341
Tulsa OK 74132
Phone Number
Website
Click here to return to the home page.