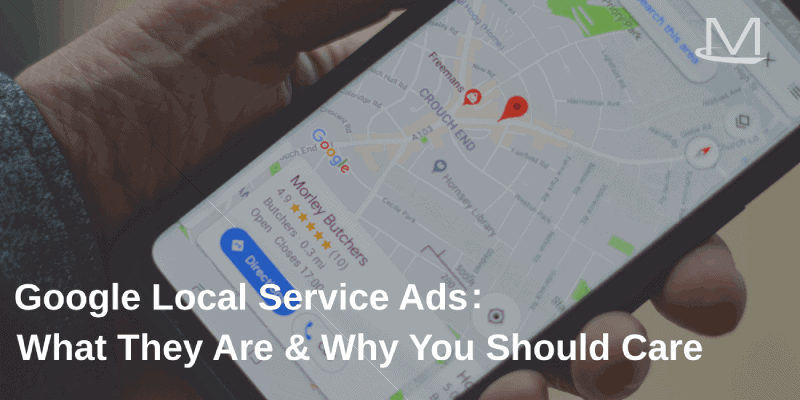 18 Feb

Google Local Service Ads: What Are They & Why You Should Care

Anyone who owns a business, regardless of the size, knows just how important it is to stay up-to-date on the latest advertising strategies. By utilizing online marketing strategies that benefit your business, you can greatly increase both your traffic and sales. Even if your business focuses primarily on in-person sales, online marketing has proved to be highly beneficial. One of the latest ways to advertise your business online is by using Google Local Service Ads. 

So, what are Google Local Service Ads? Google Local Service Ads or Google LSAs are a relatively new form of advertising offered through Google. These local ads appear at the top of a given Google search results when users search for one of the services you offer. A unique feature of Local Services Ads is that they provide you with leads to potential customers in your area.

Google Local Service Ads (LSAs) also establish your business as "Google Guaranteed" through a comprehensive verification process. This is highly valuable as it establishes you as a trustworthy service provider to new customers in your local area.
How Do Google Local Service Ads Work?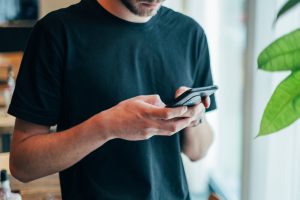 Using Google Local Services Ads is a great way to generate leads for local customers who are interested in the services you provide. When you set up a Local Service Ad, you input a list of services you are licensed and able to perform. This list determines Google searches in which you will appear. 
When an individual in your community uses Google to locate a service provider, they will be shown a list of businesses in their area. From the list they are provided with, they can directly contact uses of Local Service Ads through the Google search results. After the potential customer has expressed interest in your service through a call or message, they are added to a list of leads that will appear in your Local Services app. 
You will receive both an email and a notification from Local Services informing you of the new lead for your business. From their website or convenient app, you can directly contact the individuals who are interested in your service by responding to their message or phone call. This creates a streamlined form of communication that connects businesses with people in their community who require the services they provide.
Location of Local Service Ads
Google Local Service Ads are easy to locate. When an individual conducts a Google search for a given service, they are provided with a list of potential businesses. At the top of this list is the contact information for several "Google Guaranteed" providers. These are businesses that have invested in a Local Service Ad.
3 Ways Google Local Service Ads Are Unique
There are several ways that Google Local Services Ads are unique. Although this list is not extensive, it covers a few of the most unique qualities of this type of online advertising.
1. LSAs allow you to have the "Google Guaranteed" Badge
One of the ways that Local Service Ads vary from other types of online marketing is the "Google Guaranteed" badge. Any business or individual who wishes to promote themselves through Local Service Ads must first apply through Google. 
During the verification process, Google carefully performs several checks including, but not limited to, the following: 
Background Check on Business Owner

Insurance Checks

State, County, and Province License Checks

Advanced Verification as Needed
These checks are done to ensure that the businesses that are promoted through Local Service Ads are reputable and worthy of the coveted green checkmark next to their listing.
The "Google Guaranteed" badge not only catches the eye of interested customers, but it also speaks to the trustworthiness of your business.
2. Satisfaction Guarantee for Work Quality
The Google Guarantee also serves a very practical purpose. If a customer who contacts you through your Local Service Ad is not satisfied with the service you provide, Google may refund them with the amount paid for your service.
There is a lifetime cap for this coverage for each customer and as always, certain stipulations apply. However, this is another way that Google stands behind the quality of the services you provide.
Example of Google Local Service Ads

3. Only Pay for Actual LSA Leads
Another way that Google Local Service Ads differ from other methods of online advertising is that you will only pay for actual leads. Because of this, you can be sure that you are investing in advertising that will actually pay off as opposed to other methods where you pay for each click on your ad. 
When you set up your Local Services account, you will establish a weekly budget for your ads. This budget is based on the number of leads you would like to generate each week. Many experts recommend that budgeting for twenty leads each week is a good benchmark to start with. You can easily adjust your weekly budget through the Local Service app or website as you see fit.
Appear in Voice Search Results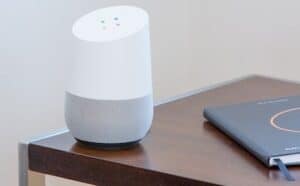 With technology constantly changing, it's important to stay up-to-date. Voice searches are becoming much more popular due to the increase of voice-activated technology. Luckily, when you have the "Google Guaranteed" badge, your business can appear in searches for the service you provide initiated by Google Assistant.
Who Can Benefit From Using Google Local Service Ads?
At the time of this article, Google Local Service Ads are not available to everyone. 
Current Local Service Ad Industry Categories 2020
The businesses categories (in alphabetical order) who can benefit from this unique form of online marketing include the following:
Air Duct Cleaner*
Appliance Repair Service
Architecture Service*
Auto Glass Service*
Auto Service Technician*
Bankruptcy Law Services
Business Law Services
Carpenters
Carpet Cleaner*
Cleaning Services
Contract Law Services
Countertop Services
Criminal Law Services
Disability Law Services
DUI Law Services
Electricians
Event Planner*
Estate Lawyer Services
Family Law Services
Fencing Services
Financial Planning Services
Flooring Services
Foundation Services
Garage Door
Handyman*
Home Improvement Pro*
House Cleaner*
HVAC
Immigration Law Services
Interior Designers*
IP Law Services
Junk Removal Provider*
Labor Law Services
Landscaping Services
Lawn Care Provider*
Litigation Law Services
Locksmiths
Malpractice Law Services
Mover*
Painter*
Personal Injury Law Services
Pest Control Technician*
Pet Care Provider*
Pet Groomer*
Photographer*
Plumbers
Real Estate Law
Real Estate Law Services
Roadside Assistance Service*
Roofer*
Siding Services
Tax Services
Tax Law Services
Traffic Law Services
Tree Service Provider*
Tutor*
Upholstery Cleaner*
Videography Services*
Water Damage Service Provider*
Window Cleaner*
Window Repair Service Provider*
*Not all services are supported in all markets.
This list is not extensive as Google continues to expand this service to new industries and services. You can quickly check if your business is eligible for Google Local Services Ads here.
In addition to the restrictions to services included under Local Services Ads, this service is currently not available in all areas. However, more areas of service are being added each day. 
How to Optimize the Use of Local Service Ads
As with any form of online marketing, there are steps you can take to ensure that your business ad ranks higher than your competitors. Because of the way that Local Service Ads are displayed within Google Search results, it's highly beneficial to be in the top 3 results. 
1. Complete Your Business Profile
When your Local Service Ad appears in Google search results, your potential customers will have the option of viewing your business profile. This profile includes important information on your business as well as the services you provide.
It is recommended to utilize this business profile as much as possible. Your profile may include some of the following features:
Phone Number

Contact Information

Google Guaranteed Badge

Hours of Operation

Overview of Services

Licenses & Certifications

Business Highlights (Discounts, Specials, etc.)
From this profile, potential leads will glean important information about the services you provide. Because of this, it is important to provide them with everything they need, compelling them to contact you for further information.
2. Ask for Reviews
In addition to the information listed above, the business profile associated with your Local Service Ad will include reviews from past customers. Google makes it easy to ask your previous customers for reviews through the Local Service Ad app or online. Additionally, Google allows you to personalize this message through the Local Service platform. Doing so adds a nice touch that your customers are sure to appreciate.
Reviews from past customers often say more about the quality of your business than any other information that you could share. 
3. Respond to Every Lead
The primary way that Google Local Service Ads work is by providing you with potential leads for your services. It is your job to contact those leads and turn them into loyal customers. Because of this, it is crucial to respond to every lead you receive through your ad. 
If you find you are not able to keep up with the business leads you are receiving through your ad, it may be wise to decrease your weekly budget. Doing so will decrease the number of leads you receive each week. 
Implementing Google Local Service Ads for Your Business
Implementing any form of online advertising can be intimidating. Luckily, Google provides online support for Local Service Ads. However, it may be easier to work with a professional who specializes in the area of online marketing strategies. 
Optimizing your online marketing strategy is one of the easiest ways to increase awareness, traffic, and sales for your business. At McWilliams Media, we work with our clients to establish an online marketing strategy that is most beneficial to the way they do business. Our research and expertise in the area of online marketing allow our customers to maximize their marketing budget while experiencing real results.
Our team of experts located in the Tulsa area is ready to help you expand your reach both online and in your community. You can find further information about our company here. Contact us today to experience the difference online marketing can make for your business!