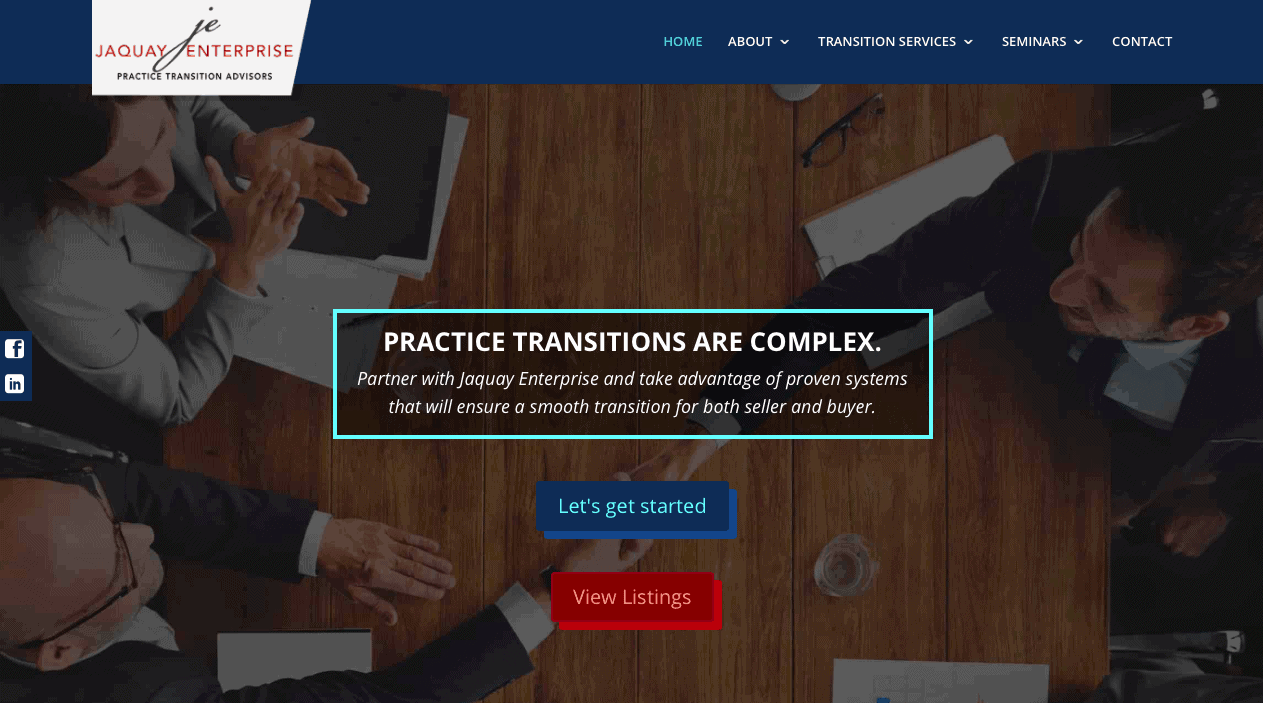 17 May

Jaquay Enterprise | Featured Business

About Jaquay Enterprise, Oklahoma | Norman Practice Transition Consultants

PRACTICE TRANSITIONS ARE COMPLEX. With Jaquay Enterprise, Norman Dental Practice Transition Consultants,  you get timely, confidential and accurate assistance from the beginning of a deal or project, throughout the negotiations until the very end of the process. Partner with Jaquay Enterprise and take advantage of proven systems that will ensure a smooth transition for both seller and buyer. They are Oklahoma's go-to Dental Practice Transition Consultants.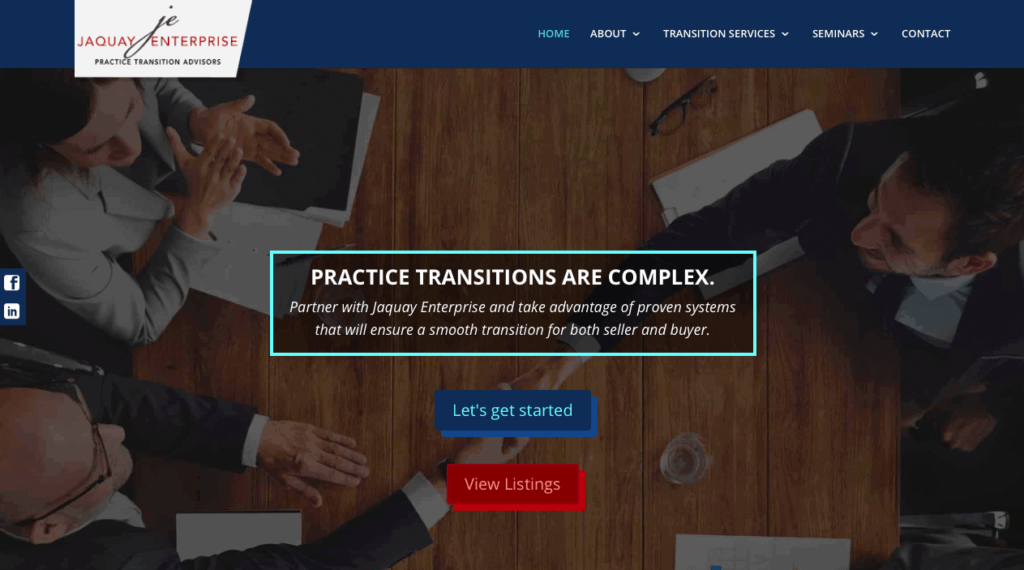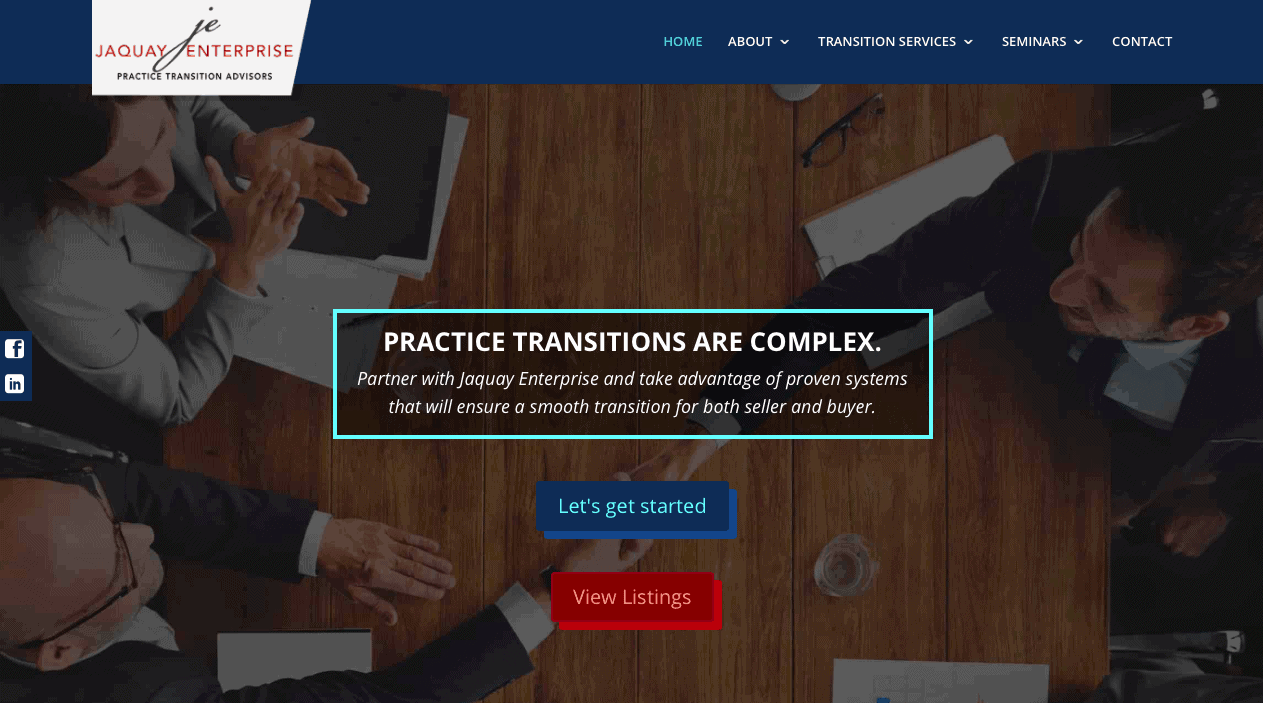 We have been working with Jaquay Enterprise to raise the google search ranking by creating SEO posts for them with the following Keywords:
DENTAL PRACTICE TRANSITION
DENTAL PRACTICE CONSULTANTS
MEDICAL BILLING SEMINAR
For years, Tabitha Jaquay-Fernandez has worked as a Dental Practice Transition Advisor. Analyzing your systems, providing direction to reduce expenses, looking at ways to work smarter not harder while producing and collecting more and increasing new revenue flow. Her passion to help clients reach and exceed their goals drives her motivation.
To get more information on your Dental Practice Transition, contact Jaquay Enterprise Here.