24 Aug

McWilliams Marketing | Featured Business
About McWilliams Marketing
In the vibrant world of modern business, where success hinges on the interplay of creativity and strategy,  McWilliams Marketing is ready to take your marketing communications to a higher level. With a dynamic blend of innovation, expertise, and an unwavering commitment to client success, McWilliams Marketing has solidified its reputation as a game-changer in the world of brand elevation. Discover how McWilliams Marketing is reshaping the marketing communications landscape.
What Sets McWilliams Marketing Apart?
At the heart of McWilliams Marketing's identity lies a commitment to redefining the possibilities of brand growth and development. Their unique approach is more than just marketing; it's a fusion of creativity and data-driven strategy, fostering a synergistic harmony that transforms businesses into distinctive brands. Here are some of the exceptional features that set McWilliams Marketing apart:
Services: Elevating Brands with Precision
McWilliams Marketing offers a comprehensive suite of services that cater to the diverse needs of businesses seeking to ascend to new marketing heights. Rooted in a passion for excellence and guided by strategic vision, their services include:
Digital Strategy and Execution: Elevate your online presence with tailor-made digital strategies that encompass social media management, search engine optimization (SEO), and content marketing.

Strategic Branding and Identity: Craft a unique brand identity that speaks volumes, from logo design and visual branding to messaging that captures the essence of your business.

Engaging Content Creation: Create a lasting impression with captivating content, including compelling copywriting, engaging blog posts, and visually striking multimedia assets.

Data-Driven Analytics: Gain insights that fuel success with data-driven analytics, ensuring informed decision-making that maximizes ROI and drives continuous improvement.

Innovative Campaigns: From concept to execution, McWilliams Marketing designs and launches impactful marketing campaigns that resonate with your target audience.

Local SEO Services: Strengthen your local presence with targeted local SEO strategies, helping you connect with your community and drive foot traffic to your business.
Website Design and Development: Make a lasting impression with a user-friendly, aesthetically pleasing website that serves as a powerful digital hub for your brand.
Business Information for
McWilliams Marketing
Your Partner in Brand Transformation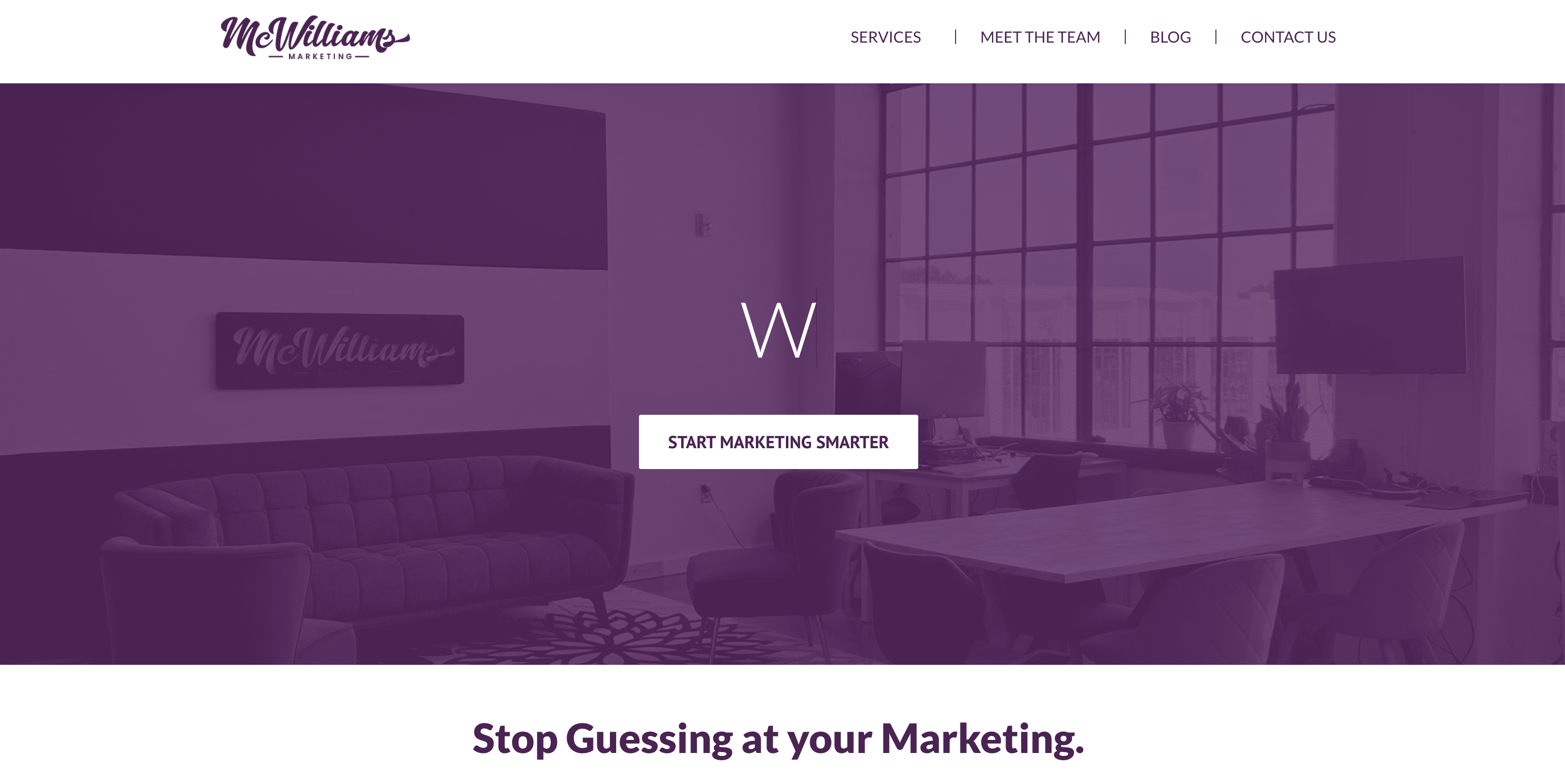 McWilliams Marketing isn't just a marketing agency; it's a compass guiding brands toward uncharted territories of growth and success. With their unique blend of strategic prowess, creative finesse, and personalized approach, they redefine the boundaries of brand elevation. As you embark on your journey with McWilliams Marketing, you're not just gaining a service provider – you're entering a partnership that's dedicated to crafting your brand's narrative, forging connections, and propelling your business toward new heights of recognition and achievement. 
Start elevating your company's brand today. Contact us at: 256-212-0057
McWilliams Marketing | Web Design in Huntsville