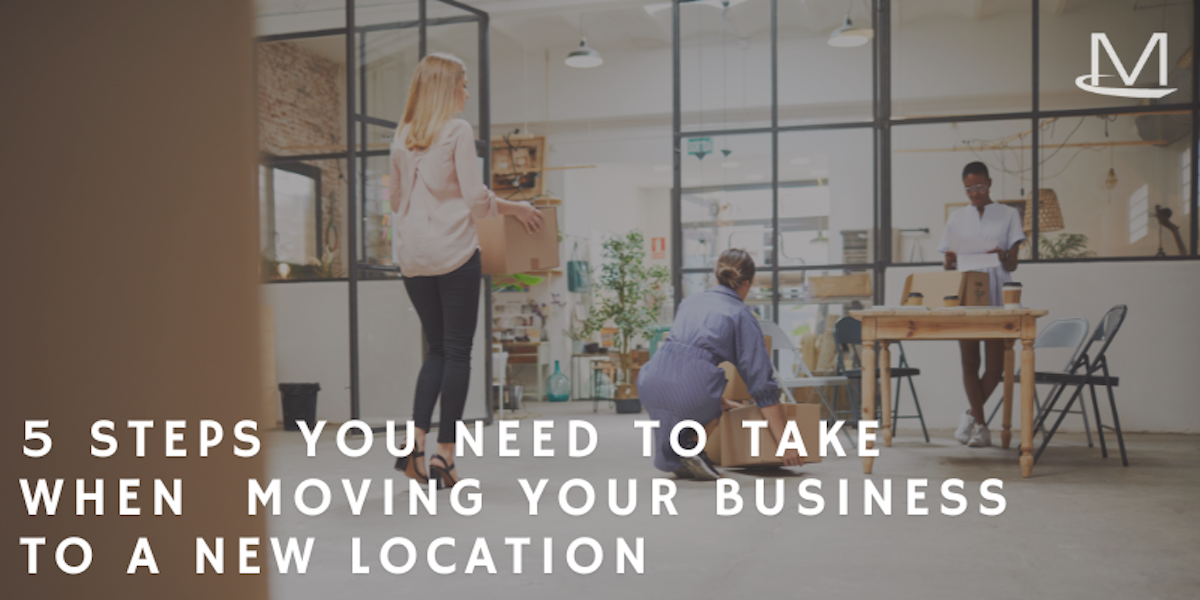 22 Oct

Moving Your Business Location? 5 Steps You Need To Take When Moving Your Business To A New Location
What To Do When Moving Your Business Location
As a business owner, there will likely come a time when you are facing a change of location. Whether due to business growth, budget restrictions, or other circumstances, this can become an overwhelming task. We have had several clients run into issues as a result of moving their business location so we thought we would share some of our top tips for this important change!
So, what do you need to do when you move your business to a new location? A few of the most important things to do when moving business locations include informing your marketing team, letting your clients know ahead of time, letting your marketing team adjust your information online to prevent issues with your Google My Business, updating online information only for permanent moves, and adding new location content to your website.
In this blog post, we will take a closer look at each of these important tasks and provide a bit more insight into how these changes can impact your business in both the short- and long term. We are passionate about making your next big business move as seamless as possible so that you can continue to focus on your company's success!
1. Inform Your Marketing Team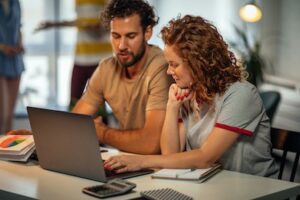 When you first decide to move your business, you must inform your marketing team as soon as possible. This way, they can begin making the necessary changes to your marketing strategy and budget.
Depending on how big of a move you are making, this could have a significant impact on your marketing efforts.
For example, if you are moving from one side of town to the other, it may not require a complete overhaul of your marketing strategy.
However, if you are moving to a new city or state, it will likely have a bigger impact and require more time and effort to update your marketing materials.
After changing your marketing materials, website, and contact information, your marketing team can begin developing a strategy to market your business to your new location. Marketing your business strategically to your new neighborhood can result in a successful move and help you hit the ground running in your new space!
2. Let Your Clients Know Ahead of Time
Another important task to do when moving your business is to let your clients know ahead of time. Depending on your business, you may have some clients that come to your office regularly. If this is the case, it is important to give them as much notice as possible so they can adjust their schedules accordingly.
If you have an online business, you will still need to update your contact information and address on your website. This way, if a client needs to get in touch with you, they will be able to reach you at your new location.
There are a few different ways you can let your clients know about your move. You can send out an email blast, post about it on social media, or include the information in your next newsletter.
If possible, we recommend sending out multiple forms of communication so that your clients have the information in multiple places and can reference it when needed.
3. Don't Adjust Any Information Online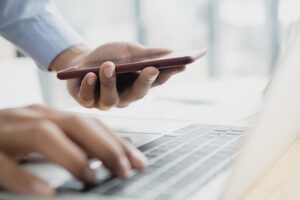 As we mentioned before, one of the most important things to do when moving your business is to let your marketing team update your information online. This is especially important if you have a Google My Business listing.
You have to be strategic when changing your business's information online. This includes updating your website, social media profiles, and Google My Business listing.
Other places you may have business information listed online include directories, review sites, and local listings.
If done incorrectly, your Google My Business listing may get taken down. Additionally, if there is too much conflicting information regarding your business's location and contact information on the internet, you will start losing credibility with Google.
For this reason, changing your online information requires a delicate touch. There is a certain flow that needs to be followed so that your business's ranking is not impacted.
You'll want to work with an experienced marketing team that can help you make these changes without jeopardizing your business's online presence.
4. Only Update Information Online For Permanent Moves
To maintain credibility with Google, you want to minimize changing your business information online. For this reason, it is important that you only update your business's location information for permanent moves.
If this is a temporary move, we suggest holding off on updating your information online until you are back at your original location. Instead of changing your information via Google My Business or your website, you could share temporary location changes through social media, email marketing, or even through good old-fashioned print marketing.
So, what should you do if your business is mobile (such as a food truck or vendor) or based out of your home? Instead of constantly updating your current location information online, we suggest using a general location (such as a city or state) and including your specific location in your other marketing materials.
5. Add New Location Content To Your Website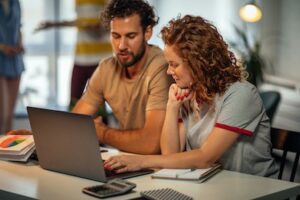 If you are moving your business to a new location, it is also essential to add new content to your website. This will help your SEO efforts and ensure that potential customers in your new area can find you when they are searching online.
Some of the specific things you'll want to do include adding a page about your new location, updating your contact page, and adding directions to your office on your website.
You should also make sure that any local citations or directory listings have been updated with your new address.
If you are moving to a new service area, it is wise to add additional content to your site that includes the new areas that you can serve locally as a result of your new location. For SEO purposes, this is called "geotargeting" and can help improve your website's ranking in search results for potential customers searching for businesses in your new service area.
By taking these steps, you can help ensure a smooth transition for both you and your clients when moving your business to a new location.
Making Big Moves for Your Business
As business owners ourselves, we understand the expenses associated with changing locations. Because of these increased expenses, many business owners cut back on marketing efforts until they are established in their new location.
We believe this is a mistake! One of the best things you can do when moving your business is to increase your marketing efforts. By increasing your visibility online and in your new community, you can help ensure a successful transition for your business.
If you need help updating your website, Google My Business listing, or local citations, the McWilliams Media team can help! We specialize in helping businesses like yours get found online and attract new customers.
We are passionate about creating marketing strategies that are both efficient and cost-effective. Our team will work closely alongside you as you make the transition to ensure that your marketing goals are met.
Contact us today to learn more about how we can help you grow your business in your new location!