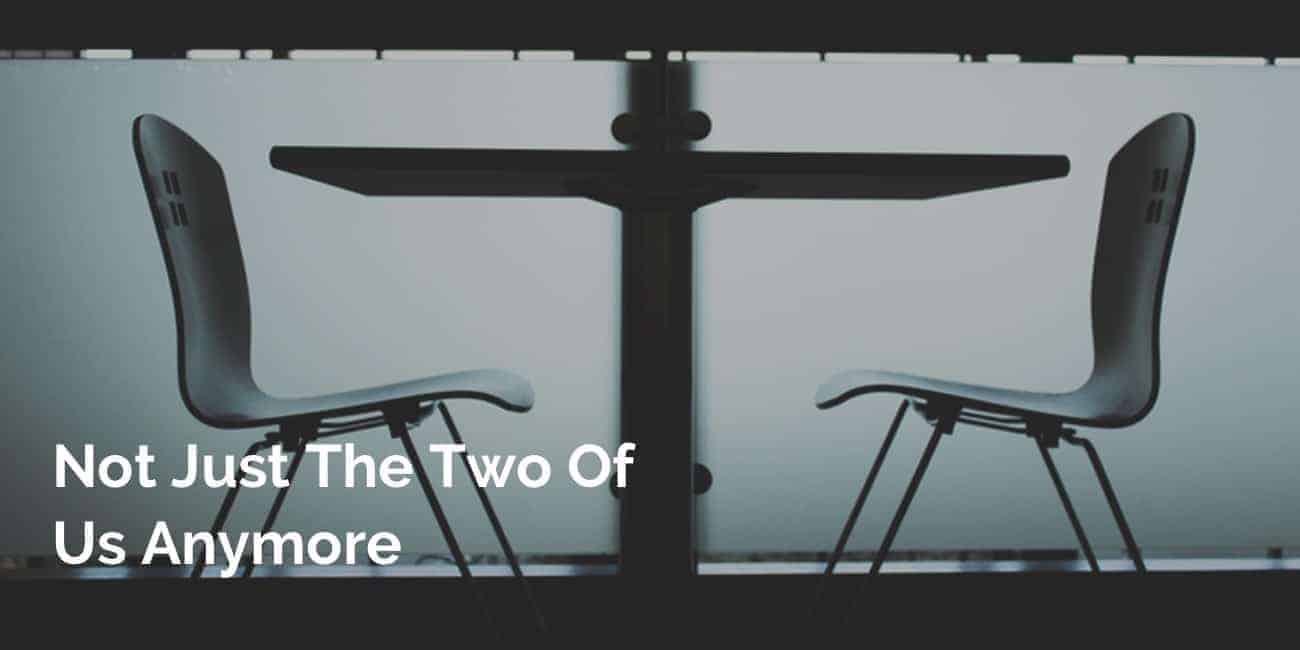 18 Aug

Not Just The Two Of Us Anymore
So Here's How It Started
McWilliams Media started by accident…sort of.
I owned Hair Candy Bows, an online hair bow company that made and shipped little girls hair bows all over the country. After our first son was born, I was ready to sell the business and try my hand at a new company called Money Making Moms.  The goal was to start a website that taught stay-at-home-moms how to start their own hair bow company. That would involve a website full of top quality HD videos, eye-popping graphics and amazing SEO work to get the word out and make us some money pronto.  If only I could find the pictures of us in our dining room with makeshift boom stands and lighting, that was quite the sight!
My plans for starting the new company fizzled as my first-time-mom skills vamped up. I didn't have time for a new business, but Matt, on the other hand, did. While working on the website and videos, he quickly realized that it was something he enjoyed.  His degree in marketing was going to be put to test in the coming months as new business was just on the other side of his newfound passion.
Our Guinea Pigs
Life Demonstration Church
Matt was (and still is) the "media" guy for our church. In the beginning, all that meant was that he made graphics for the announcement slides. Our church was where we cut our teeth in graphics and eventually web design. Then along came video work when the video company bailed and our Free Burden TV show had air time to fill. It's a good thing that Matt's personality is to say "yes" to a challenge because that's exactly what it was. He taught himself everything from videography to editing and producing a final show.
Vic Porter Ministries
A friend from church asked if we'd be interested in helping his dad with his online ministry. Of course, Matt says "yes" and that started us on the journey to McWilliams Media. Vic Porter Ministries was were we dove into marketing on social media platforms and newsletters. We've done everything from a simple graphic for Facebook to newsletters, websites and book covers for this ministry.  We also learned first hand the incredible gift word-of-mouth advertising was from our relationship with Vic. He has become one of the best advertisements we had.  We're still reaping the benefits of our connection with Vic Porter Ministries!
To Grow Or Not To Grow
Just The Two Of Us
For the next 5 years, we had the opportunity to work with amazing companies and meet great people, but it was still just the two of us. (That totally reminded me of this song!) I was doing the paperwork and he was doing the designs. We were both still employed at our church and I was also working at the spa a few hours a week. At the end of 2015, someone contacted us for employment at McWilliams Media. Matt didn't even consider it at first, but then realized that this might be a door that God was opening for us. Turned out it was.
From Two to Seven
So here we are, present day. In 7 months, we've grown from 2 team members to 7.  Wow, how'd that happen!  And the best part? We are surrounded by everything we are not. We have a writer that actually enjoys writing and is good at it, we're not. We have a sales guy that…um…sells, we don't. We have a lady that can actually spell, catch mistakes and fix them, and you better believe she'll be proofing this post before it goes out because, yep, you guessed it, we're not great at that either. All of our teammates bring something to the table that makes us all better and stronger and we are beyond blessed to have them at McWilliams Media.
Publish date Aug 26, 2016