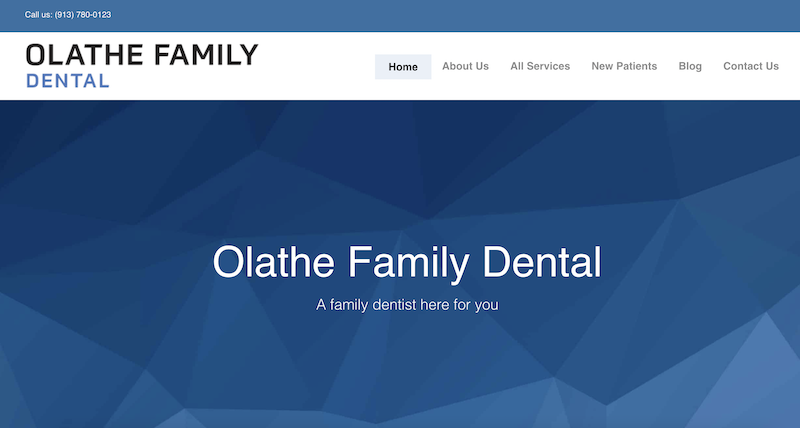 13 Sep

Your Olathe Dentist | Featured Business
About Your Olathe Dentist
Dr. Caryl Earp has always wanted to own her own dental practice where she could build relationships with each patient and show them that she cares about their oral health. She finally accomplished this in 2009 when what is now Your Olathe Dentist opened its doors.
What Sets Your Olathe Dentist Apart
Olathe Family Dental Care in Kansas City is proud to provide our patients with gentle dentistry services. Our family dental practice strives to create a calm and relaxing environment for all of our patients, from toddlers to seniors.
Our patients come from all around the Kansas City region to visit our well-known Olathe location. When it comes to expert dentistry, particularly at Olathe Family Dental, distance does not matter!
Not only do we offer comprehensive dental services, but you can also rely on us to be there for you through every stage of life! With regular dental cleanings, fillings, tooth whitening, crowns, bridges or dentures available; it's easy to see why we're the dependable choice.
Services
Here is a list of the inspection services that Your Olathe Dentist provides: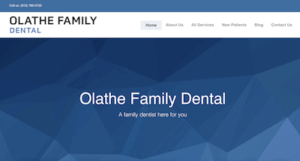 Family Dentistry
Same-Day Emergency Dentistry
Invisible Braces
Metal-Free Dentistry
Root Canals
Extractions
Implants
Full or Partial Dentures
Porcelain Bridges
Sedation Dentistry
Gum Contouring
Oral Surgery
Bone Grafting
Oral Appliances
Business Information
Your Olathe Dentist
Address:
11132 S Lone Elm Rd.
Olathe, Ks 66061
Your Olathe Dentist
In conclusion, at Your Olathe Dentist the main goal is to always make your experience as comfortable and stress-free as possible. They understand that going to the dentist can be daunting for some, so the staff does everything in their power to ensure you have a positive visit.
To learn more about this business, make sure to check out their Google reviews. 
Click here to return to the home page.