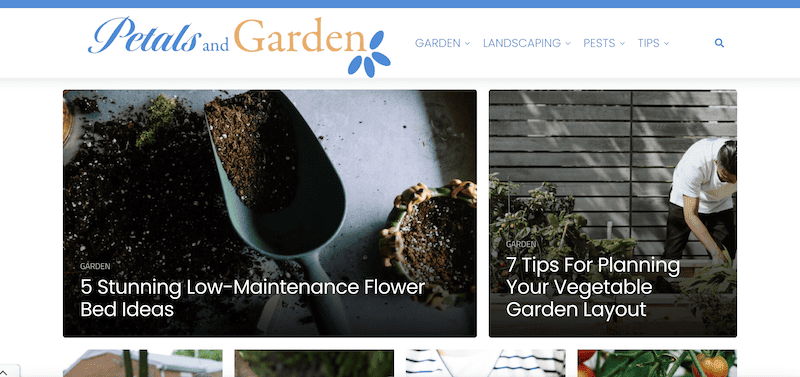 30 Jun

Petals and Garden | Featured Business
About Petals and Garden
Petals and Garden is a website designed to help people with gardening and landscaping. Whether you are looking for a good plan for your vegetable garden layout, or you are searching for answers to a problematic scenario, Petals and Garden is sure to have an answer! We have articles on topics such as fertilizers and soils, gardens that are easy to maintain, easy tips for flower beds, and much more! It is always the goal of Petals and Garden to give you answers that are functional and easy.
What Sets Petals and Garden Apart
Petals and Garden is a website designed to give average people the support they need in order to have beautiful lawns and thriving gardens. With new articles on display throughout each month, there is plenty of material to keep a rookie gardener or new homeowner inspired and informed.
Services
Here is a list of the article categories that Petals and Garden provides: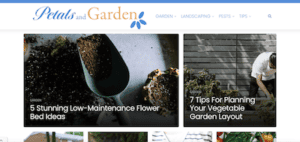 Garden
Landscaping
Pests
Tips
Business Information
Petals and Garden
Email: [email protected]
In conclusion, Petals and Garden is here with the most current information and support for your gardening and landscaping adventures. We feel confident that you will benefit from reading our informative and realistic articles.
Click here to return to the home page.