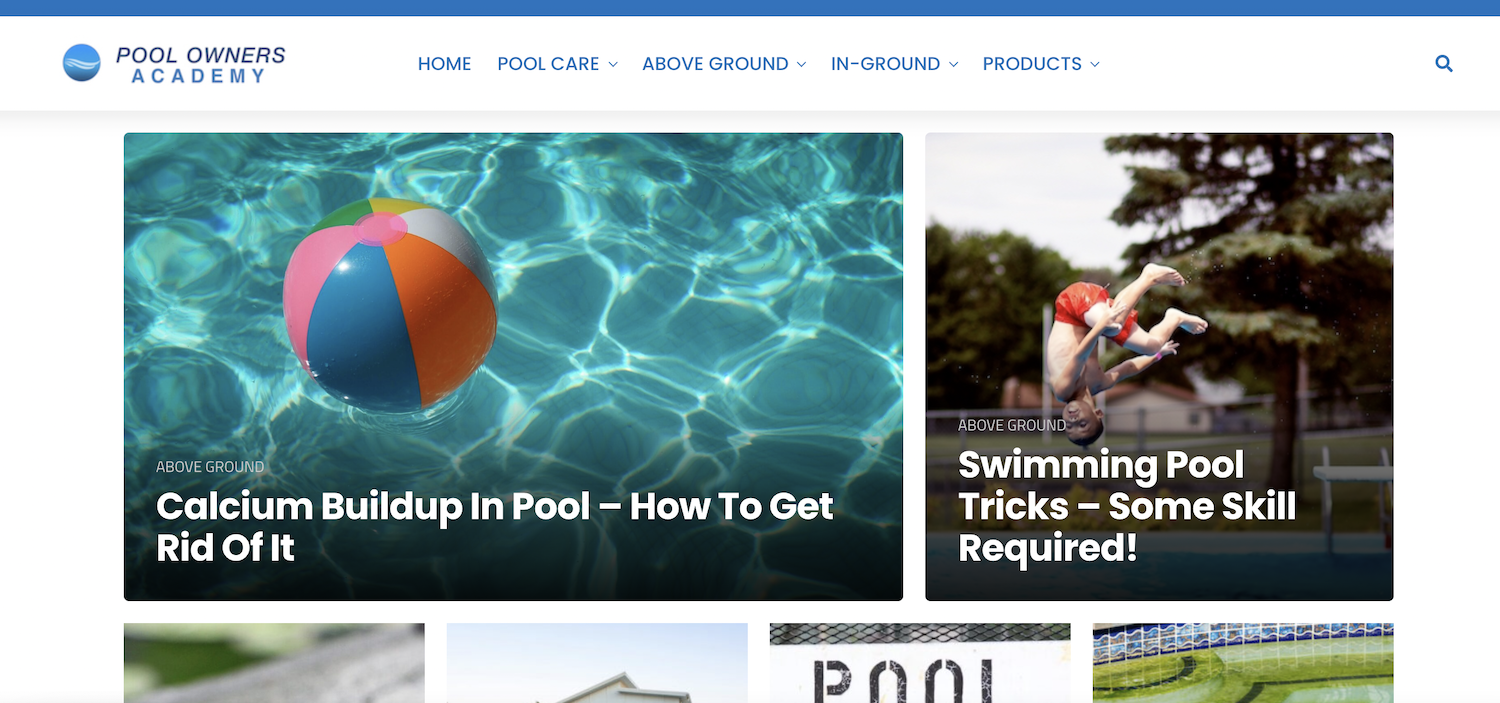 25 Aug

Pool Owners Academy | Featured Blog
About Pool Owners Academy
If you own a swimming pool, you know they require a lot of attention. Pool Owners Academy was created to help all pool owners to thrive when it comes to keeping their pool in the best shape possible. If you find yourself wondering what to do about calcium buildup, or you struggle with getting your pool to heat up quickly, Pool Owners Academy can help you find a solution!
What Sets Pool Owners Academy Apart
It is rare to find a blog that is specifically geared toward pool care, but Pool Owners Academy is here to provide for that exact need! This website was established to help any pool owner find answers to questions they have, whether it is a minor or serious matter. Pool Owners Academy also helps with great product recommendations for your pool needs.
Services
Here is a list of services that Pool Owners Academy provides:
General Pool Care                        

In-ground Pool Support

Above Ground Pool Support
Troubleshooting for Pool Issues and Concerns
Swimming Pool Product Recommendations
Business Information
Pool Owners Academy
Pool Owners Academy | The Ultimate Guide to Pool Care
In conclusion, Pool Owners Academy was designed to share helpful information about how to best take care of your pool. This amazing pool support platform will help give you the confidence to maintain your pool on a professional level. Whether you want to make sure you know how to efficiently shock your pool, or you are struggling with descaling your swimming pool, Pool Owners Academy is sure to have your answer.  
Click here to return to the home page.