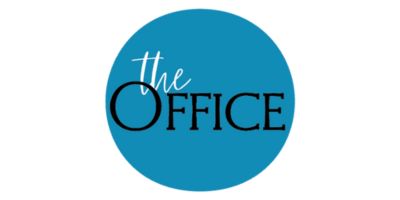 25 Oct

The Office Tulsa | Featured Business
About The Office
Strategically situated between Midtown and South Tulsa, The Office offers the perfect solution to combat the isolation of working from home or the distractions of a bustling café. Their establishment provides a myriad of flexible options for those seeking an alternative workspace, including well-appointed desks and private offices. Their vibrant community comprises diverse individuals from various industries, united by a shared desire for structure and social connectivity. By joining their coworking space, you not only gain access to a supportive network, but also open doors to forging new friendships, cultivating potential client relationships, acquiring valuable work practices and skills, and even discovering prospective business partnerships.
What Sets The Office Apart?
Working at The Office gives you the flexibility you need alongside the connection you desire. The Office stands out as the premier co-working office space in Tulsa because of its affordable pricing and flexible plans. Whether you need a space to work from time to time or are ready for a daily office with low overhead and lots of benefits, they've got options at prices matched perfectly to the perks. In addition, they are pet-friendly, so if you thought that was actually a work-from-home-only benefit, think again! They also provide fast Wi-Fi, coffee, water, and use of the kitchen at no added cost.

The Office Services
The Office shared workspace is eager to provide its clients with a workspace that both inspires and fosters productivity. Here are a few ways they can serve you:
One-time office space use
Monthly memberships for desk use
Monthly memberships for private office space
Conference room rentals
Space rentals for small events, workshops, and team meetings
Virtual business address membership
Day-rate access to free Wi-Fi and printing services
Business Information
The Office Tulsa
5401 S Harvard Ave
Tulsa, OK 74135
918-340-6630
At The Office, Tulsa business owners are building success every single day. What unites them is not a specific type of business or industry, but rather their shared values. The Office understands the unique challenges that come with owning a small business and working from home, such as isolation and the lack of structure. At The Office, you'll not only find a place to work, but also a vibrant community, educational events, supportive co-workers, and the opportunity to connect with mentors. Join them and unlock your full potential! If you'd like to hear some experiences from current and past clients, you can read their Google reviews here.