28 Aug

Tom Zeiders | Featured Business
About Tom Zeiders 
In the intricate world of financial management, where sound decisions pave the way for future prosperity, one name stands out as a source of expertise and guidance – Tom Zeiders. With a wealth of knowledge, a commitment to personalized service, and a passion for empowering individuals on their financial journeys, Tom has emerged as a trusted advisor in financial planning. Discover how Tom's unique blend of experience and dedication transforms financial aspirations into reality.
A Trusted Guide on Your Financial Journey: What Sets Tom Zeiders Apart
Tom Zeiders isn't just a financial advisor; he's a strategic partner on the path to financial success. What distinguishes him is not only his in-depth understanding of financial intricacies but also his genuine concern for his clients' well-being. Tom Zeiders goes beyond numbers; he focuses on building relationships and crafting tailored strategies that align with each client's unique goals and dreams.
What Sets Tom Zeiders Apart?
Holistic Approach: Tom Zeiders recognizes that financial planning extends far beyond spreadsheets. He takes a holistic approach, considering not just the numbers, but also the aspirations, values, and life stages of each client.

Personalized Guidance: Every financial journey is unique, and Tom Zeiders understands the importance of personalized guidance. He takes the time to listen, understand, and collaborate, ensuring that his clients' financial plans reflect their individual circumstances.

Education and Empowerment: Tom Zeiders believes in empowering his clients with knowledge. He demystifies complex financial concepts, enabling his clients to make informed decisions that align with their long-term goals.
Services Offered by Tom Zeiders
Tom Zeiders offers a comprehensive suite of financial planning services designed to cater to a diverse range of needs and goals. His services include:
Retirement Planning: Tom Zeiders helps clients envision and plan for a secure retirement, considering factors such as savings, investments, and lifestyle aspirations.

Investment Strategies: From portfolio design to risk management, Tom Zeiders crafts investment strategies that aim to optimize returns while aligning with clients' risk tolerance.

Estate Planning: Ensuring a smooth transfer of wealth, Tom Zeiders assists clients in developing comprehensive estate plans that protect assets and provide for future generations.

Tax Efficiency: Tom Zeiders leverages his expertise to create tax-efficient strategies that minimize tax liabilities and optimize financial outcomes.

Education Planning: Helping clients prepare for future educational expenses, Tom Zeiders designs strategies to fund higher education while managing other financial goals.

Comprehensive Financial Assessments: Tom Zeiders conducts thorough financial assessments, providing clients with a clear snapshot of their current financial standing and guiding them toward informed decisions.
Business Information for
 Tom Zeiders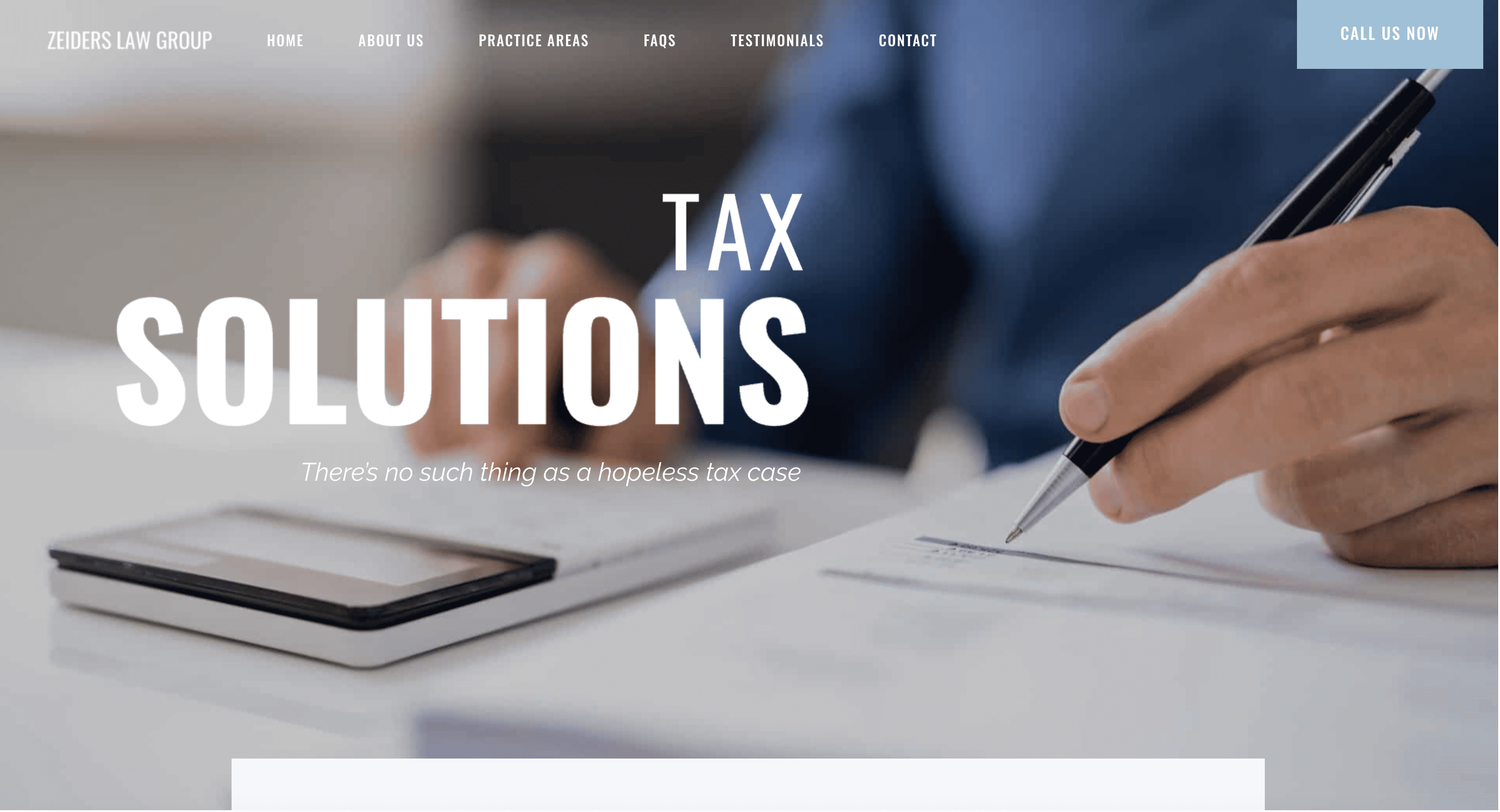 Tom Zeiders isn't just a financial advisor; he's a trusted navigator on the journey toward financial success. With a steadfast commitment to holistic guidance, personalized strategies, and empowering education, Tom Zeiders stands as a beacon
 of financial clarity and empowerment. As you embark on your own financial journey, rest assured that Tom Zeiders is dedicated to helping you navigate the complexities, seize opportunities, and transform your aspirations into a financially secure future. 
Contact Tom Zeiders at: