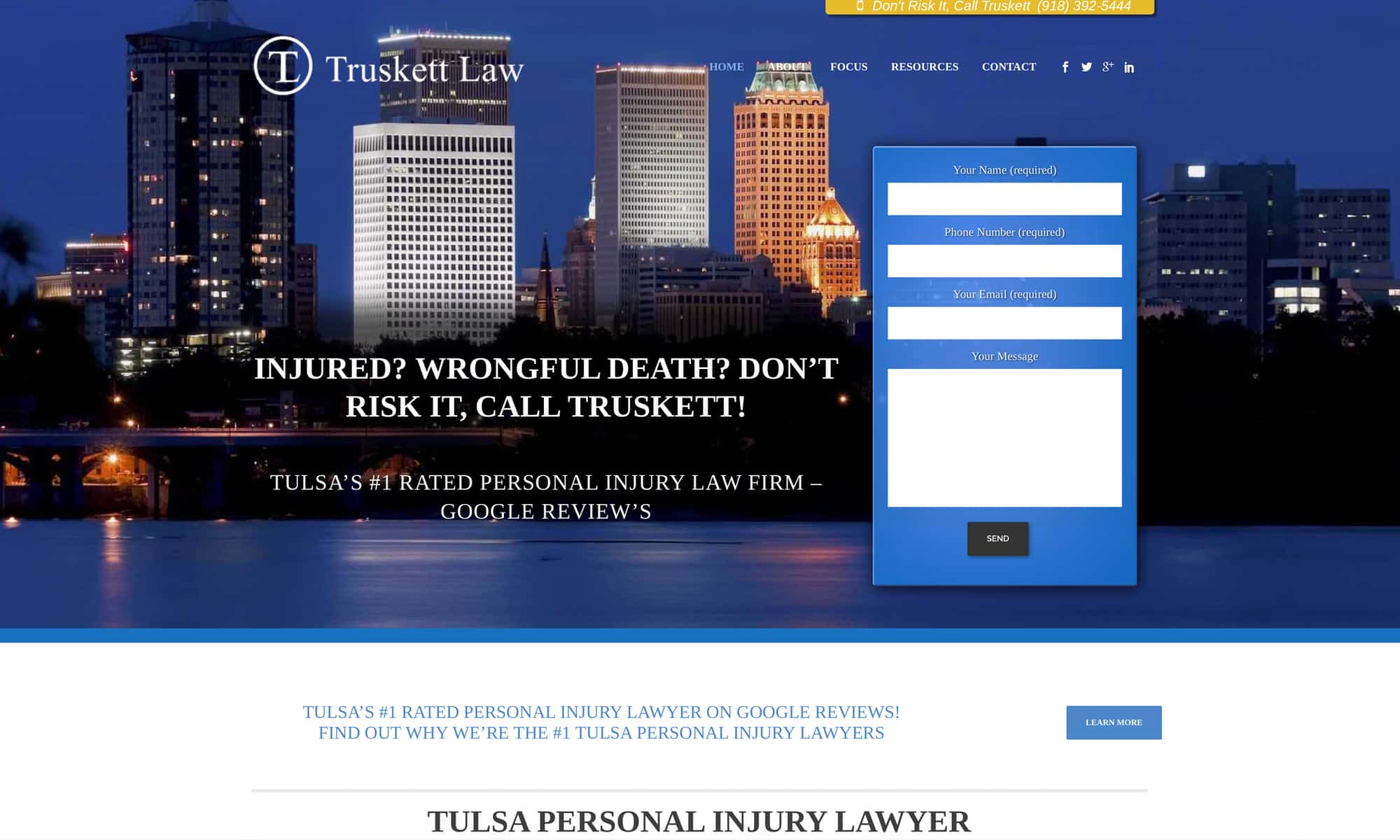 11 May

Truskett Law Firm | Featured Business
Featured Business
Truskett Law Firm
About Truskett Law
Don't Risk It. Call Truskett.  John Truskett and his team exclusively handle personal injury cases, and they are very good at what they do.  If you've been injured in a car accident call the Tulsa Personal Injury Lawyers at Truskett law for a free case evaluation.
Being in a crash can be a stressful and overwhelming experience. To eliminate some of that stress and make the process less complicated, here is a list of steps to follow after you've been in a motor vehicle crash:
TRUSKETT LAW IS TULSA'S BEST PERSONAL INJURY LAWYER
Tulsa Personal Injury Lawyer
The team of Tulsa personal injury lawyers work for you. Their team of Tulsa personal injury lawyers are dedicated to providing their clients with fair and honest representation.  They aren't afraid to litigate if that is what it takes to get the right result. They believe that your right to a full recovery is worth fighting for.

SEO-Tulsa Personal Injury Lawyer
We have had success moving Truskett Law to the first page for Tulsa Personal Injure Lawyer.
Focus Areas
Tulsa Personal Injury Law
Slip and Fall Cases
Accident Injury Law
If you, a family member or friend have been injured in a motor vehicle crash, you need an experienced attorney you can trust. John Truskett has over 13 years of experience in personal injury cases and cares about his clients. To set up your free consultation, call (918) 392-5444, or email John directly at [email protected]. You can learn more here.