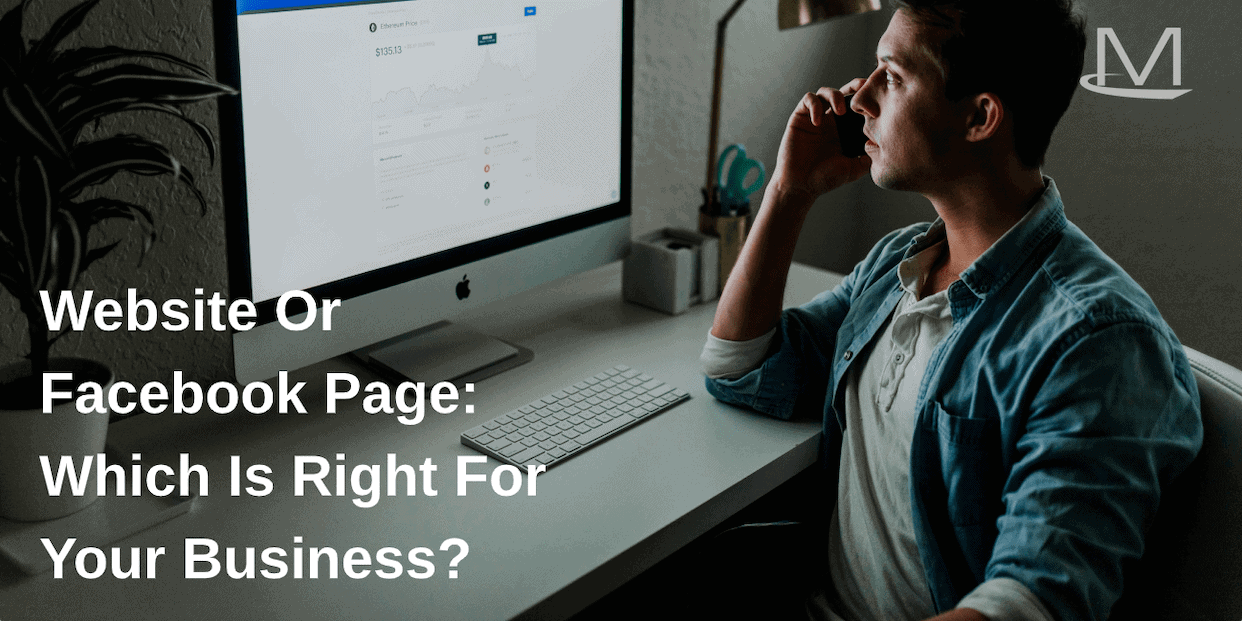 17 Oct

Website Or Facebook Page: Which Is Right For Your Business?

Businesses of all sizes are constantly looking for ways to promote their services and products. They are also aware of the need to consistently engage with their customers. This leads many business owners, especially those of small businesses, to ask themselves if a website is really necessary.

Doesn't a Facebook Page for their business do essentially the same thing? There are many similarities between these two methods of promoting a business. However, there are also key differences that dictate which of these platforms is best for you.

We've had several clients ask if it would be OK to only have a Facebook Page and not a website. While a Facebook page can be a valuable piece of your online presence, your website is the foundation and stability that everything is built upon. 

The primary purpose of a website is to create a "home" on the internet where your customers can learn additional information about your business. A Facebook Page, on the other hand, is a great tool for connecting with your customers more easily and engaging consistently. Combining these valuable platforms is often the best way to create a curated customer experience.

At McWilliams Media, we believe that a strong media strategy that utilizes several online platforms is the best way to both promote and grow a business of any size. From taking care of the time-consuming work of building your website to educating you on how to utilize your online presence in a way that works for you, we are constantly searching for ways to simplify media solutions for your business. By working with our friendly and experienced team to streamline your online presence, your business will thrive! 
Benefits of a Website for Small Businesses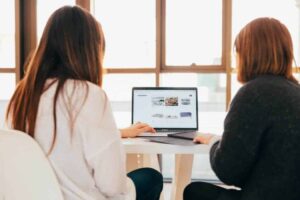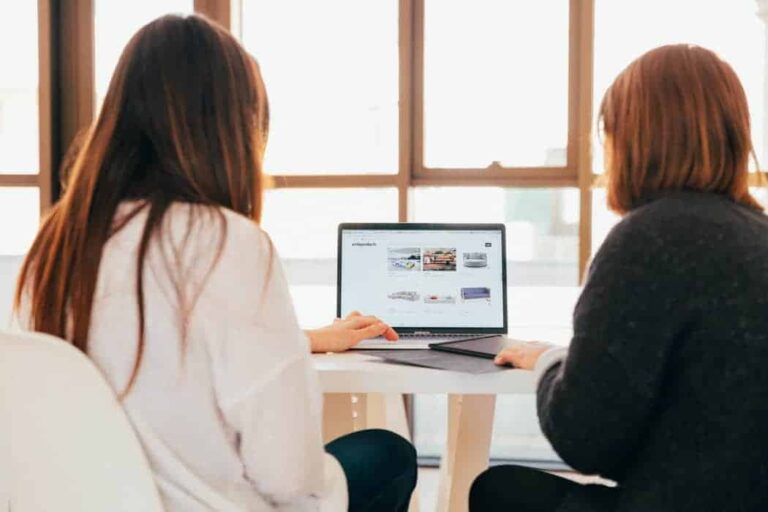 Many small business owners shy away from a website. This is due to the many unknowns that come with this territory. How do you know what to add to your website? What is SEO? Where does one even begin?
The good news is that many web design businesses (like ourselves,) can facilitate the entire process of creating a website so that it's both easy and painless.
A Website is Your Business' Online Home
The primary benefit of a website for your business is having a place to call "home" on the internet. When a potential customer comes across your business information on social media or hears of you through a friend, they are likely to look for further information. A website is the best way to communicate this information in a clear and effective manner.
By creating an authentic and engaging website, you will have the opportunity to share your message, service, or product through a carefully curated user experience.
From a practical standpoint, a business website is the most ideal place to display customer reviews, share detailed information on your products, and generate product sales.
This crucial content can often be buried deep in a Facebook Page, making it nearly impossible to access. A well-designed website combines all the necessary information in a detailed and organized manner while creating an experience that is aesthetically appealing.
Websites Establish Credibility for Your Small Business
We have all experienced the unsettling feeling of coming across an exciting product advertised on social media, only to look for additional information with no success. Unfortunately, many small business owners rely entirely on social media platforms as a way to promote and sell their products. This simply does not promote a professional image. 
A well-designed website establishes credibility for both your company and the products or services you offer. You can think of a website as your business's first impression. Anyone can create a Facebook Page, only serious business owners invest in designing a website.
You Own Your Website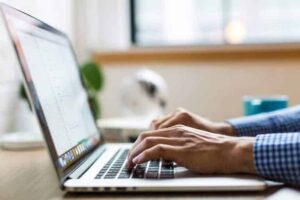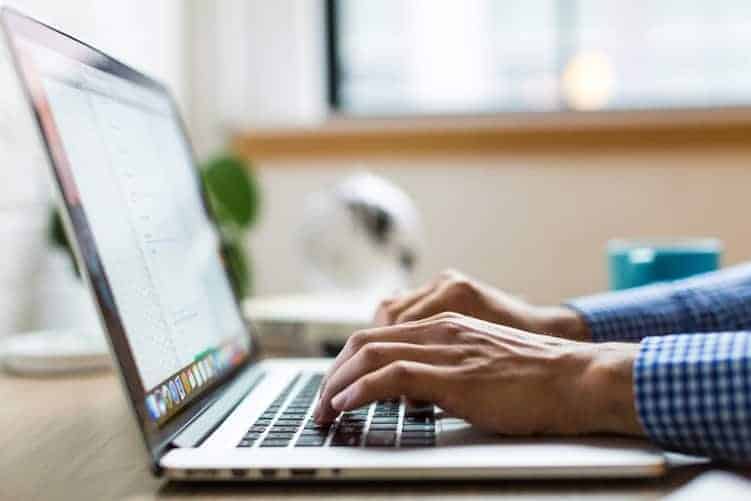 One of the biggest downfalls of relying solely on a social media platform such as a Facebook Page for business purposes is that you do not own your information!
Any information or content which is shared through a Facebook Page becomes the property of Facebook. They have complete control over what exists on your Facebook Page and can choose to remove your content at any time without your consent. 
In addition to this, Facebook, and other social media platforms use an algorithm which decides the order in which posts are shown to followers. This algorithm is constantly changing which can seriously impact how your followers access your business's content. 
Although a website for your business requires an investment, it is a platform that you own. This allows you to promote your brand exactly how you wish. You should never build your business solely on platforms that are owned by others as this gives someone else control over your income.
Complete Control of User Experience
Facebook is a very user-friendly platform. Because of this, many small business owners are able to create a Facebook Page and utilize it with confidence. However, there are several limitations.
On a Facebook Page, you are able to update your cover photo and your profile. You can post curated information on your feed. Although Facebook offers many customization options, you are actually rather limited in what you can change.
A website provides you with complete control of the user experience. From the fonts you choose to the images you upload, your website can be an authentic and entirely unique experience.
When designing a website for a business owner, we work side-by-side to ensure that the website accurately depicts the message they wish to send to their customers. An impressive and well-designed website will lead to engaged users who turn into loyal customers. 
Encourages Creativity
Websites allow you to communicate your business in the most effective way. Whether this is through video, through informational text, or high-quality pictures, a website can easily accommodate any creative need.
There are no limitations as to what your website can be! Working with an experienced web design team allows you to express your creativity in a way that is effective in promoting your business.
Advantages of a Facebook Page
for Small Businesses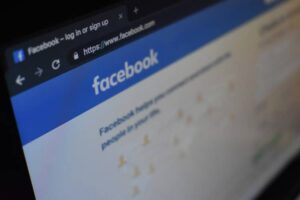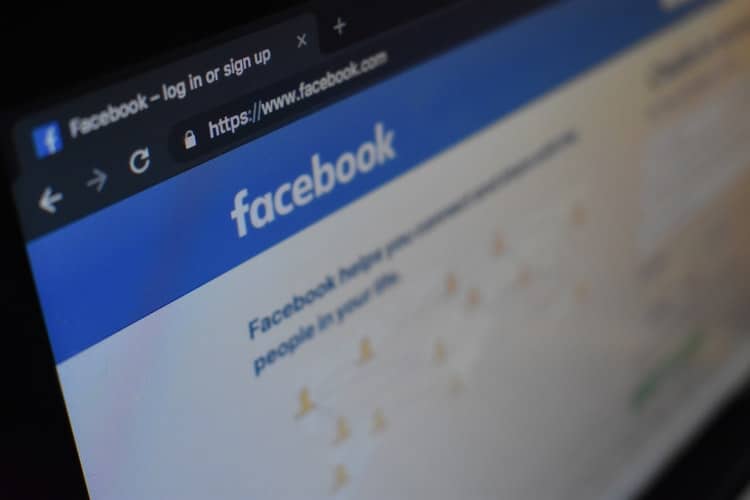 There are many downsides to a Facebook Page for business owners. However, there are also several advantages that are unique to this social media platform. Because of this, we believe that every business owner should have an established Facebook Page to aid in the promotion of their company.
Facebook is a Free Platform
One of the most obvious advantages of a Facebook Page is the fact that Facebook is a free platform. Although you can pay to advertise your Facebook Page, the creation of the page and the sharing of content is entirely free. This leads many small business owners to utilize a Facebook Page over a website. 
The downside to the free use of this social media platform is that the content that is uploaded to your Facebook Page is no longer your own. Because of this, Facebook can use your images and other content in whatever way they wish.
In addition to this, your content can be removed or your Facebook Page disabled without any warning. Without a home on the internet in the form of a website, your customers will have no way of connecting with you in the event that your Facebook Page is abruptly disabled.
Easily Connect With Customers
The benefit of a Facebook Page and social media, in general, is that it allows businesses to quickly and easily connect with their customers. This can lead to a fiercely loyal customer base that feels as if they have a say in the way a company is run. Utilizing your business Facebook Page to foster this type of connection is an extremely beneficial marketing strategy. 
In addition to fostering genuine connections with your customer base, Facebook Pages also give you a platform on which to share engaging content.
Catchy memes, viral videos, and other types of engaging content can successfully promote your new service or product in a unique way. After a follower engages with your content through your Facebook Page, you will be able to send them to a curated website experience which will give them more detailed information on the services or products you provide.
Facebook is a Search Engine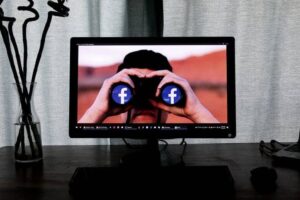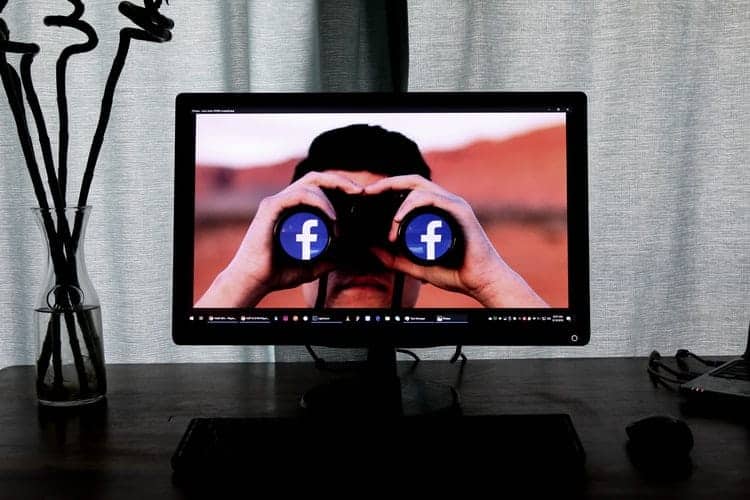 Facebook, as well as other social media platforms, have quickly become a search engine for businesses. When an individual is looking to invest in a service or product, they are likely to search various social media platforms.
A Facebook Page is a great way to capture new customers. It is also highly beneficial in generating a strong interest in the service or products that you provide. Because your Facebook Page is an excellent way to capture the interest of new customers, it is important that the information on your page is accurate and up-to-date.
Ease of Use
Businesses are most successful when an owner can delegate tasks to their employees. Almost everyone in today's day and age is capable of using social media platforms like a Facebook Page. Because of this, updating your Facebook Page becomes a task which you can easily delegate with little to no training.
A website, on the other hand, is a bit more complex. Adding content to your website can create formatting issues, or create inconsistencies in the design.
For this reason, it is usually best to leave the specifics of your website to the professionals. Luckily, the team at McWilliams Media is always available to quickly respond to your website needs. This is just another way we provide excellent customer service which seeks to make your life easier.
Creating the Ultimate Media Strategy for Your Small Business
As you can see, both a website and a Facebook Page provide unique benefits for your business. At McWilliams Media, we believe that creating a media strategy that promotes your services or products on multiple platforms is the best way to create a large, loyal customer base.
A website and a Facebook Page can be used in conjunction with one another to create and foster a loyal and engaged customer base. This will encourage increased income and unmatched growth in your business.
Consult With Media Professionals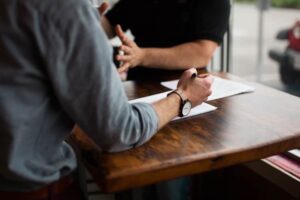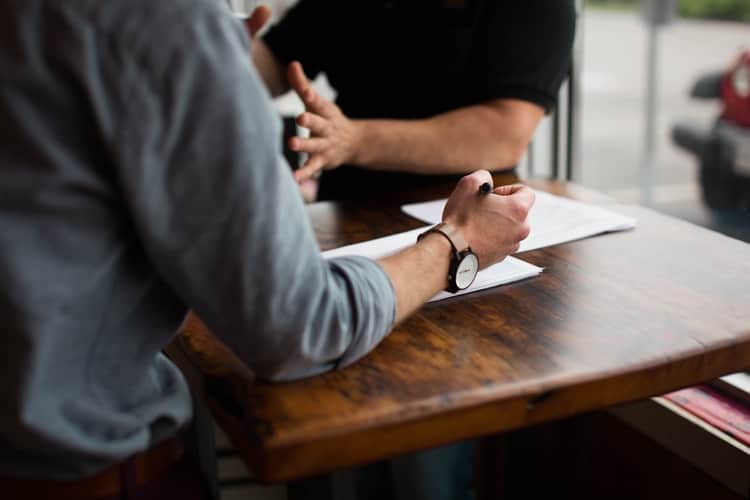 If you are just starting out on a new business venture, or if you are looking to expand your online presence, it is important to first consult with experienced media professionals!
We are proud to offer free strategy sessions at McWilliams Media where we can discuss a plan of action that would be effective for your unique situation. During this strategy session, we will assist you in weighing the pros and cons of various media platforms. We will also share the many ways McWilliams Media can assist you in promoting and growing your business online.
Create a Strategic Plan
The online presence of your business is something that should be taken seriously. Both a website and a Facebook Page have the power to promote your business. In the same way, a poorly designed online experience can result in the loss of customers and important income. Creating a strategic plan for your online presence is the best way to ensure that your customers have a positive experience while interacting with your business.
Connect With Customers Consistently
Consistency is key! One of the best ways to foster a strong online presence for your business is by connecting with your customers on a consistent basis. Whether this is through a blog that resides on your website, or through engaging content on your Facebook Page, showing up is crucial.
The team at McWilliams Media knows that running a small business requires a lot of time and energy. Because of this, we provide you with creative solutions that allow you to connect consistently without all the work.  
How Do I Start? 
At McWilliams Media, we are proud to provide you with an individualized media experience that suits your needs. By scheduling a free strategy session, we will be able to assist you in creating a media strategy that is simple and effective. When you work with our experienced and friendly team, you are guaranteed to create an authentic online experience for the customers you have worked so hard to attain.