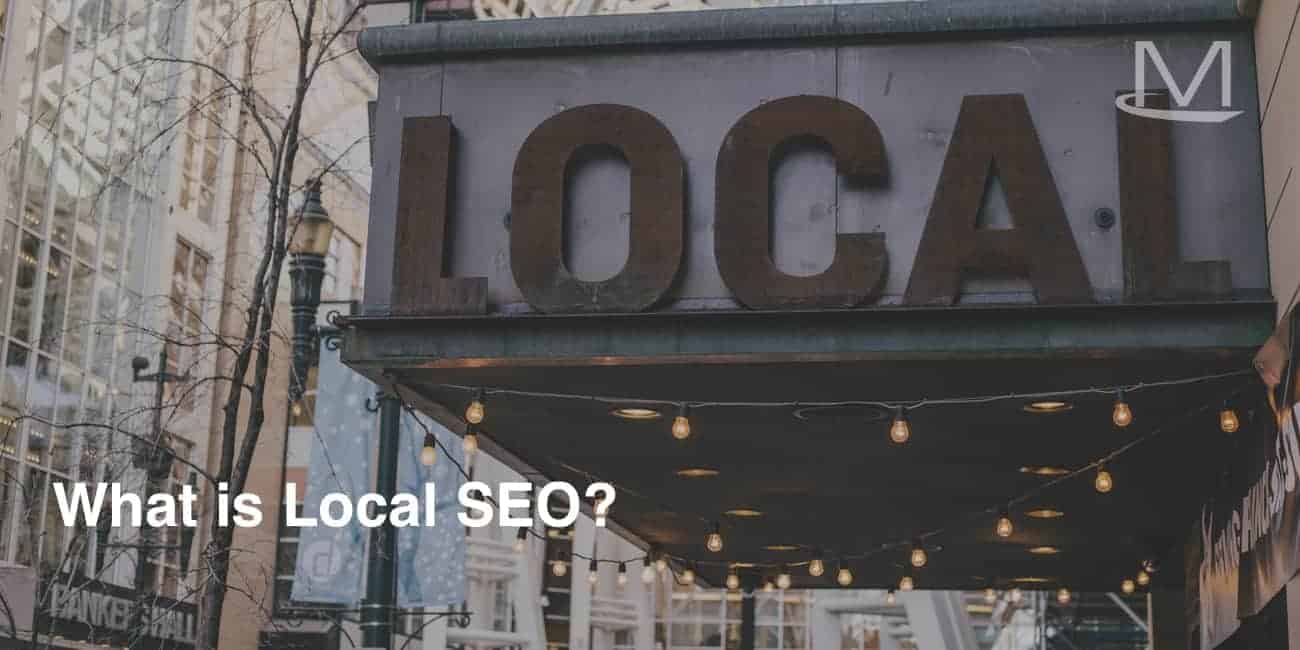 19 Jun

Understanding SEO vs Local SEO
Understanding SEO vs Local SEO
You have an idea for a business. Maybe it's an innovative new product or a needed service that you know people will love. You do all the things a good entrepreneur should do, register your name with the state, write up a business plan, order some business cards, tell friends and family what you are doing, hyperventilate, tell yourself 1000 times a day that your plan will work, argue with yourself in the mirror about whether you are crazy or not. Last but not least you build a website. You are sure this is going to be the difference maker for your business. You hope that soon thousands will flock to your website daily to hand over money in exchange for your product or service. Right before you launch the site you wonder to yourself if Red is a bit too ostentatious of color for the yacht you will soon purchase. You decided you can probably figure that out later and send your new website and business out into the world.
Cue the crickets.
You start to realize that your shiny new website isn't getting much traffic and therefore your stream of customers to your new business is not the stampede you imagined. Looks like you'll have plenty of time to figure out that yacht color.
Welcome to a hard entrepreneurial reality, people won't visit your site or buy from you because your website is new or shiny. People don't buy when you are ready to sell, they buy when they are ready to buy. So the key to driving traffic to your site and sales to your company is connecting with the people that are searching for your product or service. To do that you are going to have to learn about something called Search Engine Optimization commonly abbreviated to SEO. SEO is more of an art than science, a vast and constantly changing field where the focus is understanding what search engines want and how they serve search results to people. The goal of good SEO is to help your website be found by the people who would benefit from it by optimizing keywords and content so that search engines serve those results first. In the world of SEO, there are two very important streams to understand, Organic SEO and Local SEO. We are going to look today at the difference between Organic SEO and Local SEO and how you can combine the two streams together to form a mighty river of people visiting your site. Bye. Bye Crickets. Hello Customers.
What is organic SEO? What is local SEO? Which one do I need?
Organic SEO revolves around a website and keywords. It is not necessarily attached to a geographical location or focused on driving traffic to a brick and mortar location. It is focused on keywords and driving traffic to that website based on people searching for those keywords regardless of where the individual searching may be located. Organic SEO is essential for national brands, internet marketers, and online businesses. Local SEO is similar to Organic SEO but has a strong geographical component to it. It is focused on building signals of relevance for search engines to pick up on regarding a specific location. It's focus is to drive traffic in a certain area to a brick and mortar location. The big difference is in what the two streams are trying to show to search engines. In Organic SEO the goal is to get search engines to find relevant and trusted content. In Local SEO the goal is to get search engines to find relevant and trusted locations.
So which strategy for SEO should you use for your website?
Life has tough choices, for example when choosing which ice cream. Chocolate or vanilla. Thankfully a genius invented the twist cone and I am forever grateful. Why choose chocolate or vanilla when you can have both?
Local SEO vs Organic SEO can indeed be a twist cone scenario. A powerful and comprehensive SEO strategy will combine both strategies to their maximum impact to drive new customers to the website and business location. We are going to look at some key components for both SEO strategies and how to combine them together in an effective way. The results of a well-executed SEO strategy can be delicious. You just might go get a twist cone to celebrate.
Ways To Improve Local SEO
Local SEO is focused on making sure search engines find relevant and trusted locations. A primary goal of local SEO is for the website to place high in Google Maps for relevant keywords. Not all keywords trigger a local map, typically only the searches that Google determines to have local intent. One important concept of local SEO is a focus on citatations, (no, not the kind the traffic officer leaves on your window). Citations are references to your name, address, and phone number online. Common places for business citations to appear online are on directory sites like Yelp, Yahoo! Local, Manta, and many others. The goal of local SEO is to create a strong citation profile that lets search engines know that your locations are trusted places to go for people searching for certain keywords.
Optimized Google My Business Page
Wondering how to find a new gym? Wondering when your favorite restaurant closes? My guess is that last time you had those questions you grabbed your smartphone and entered in a search and that locations google location page popped up on your phone. Having an optimized Google My Business Page is absolutely critical for good local SEO. Unfortunately, many business owners neglect this important step and don't even set up a verified page with Google! Over the years many changes and improvements have been made to Google Location listings. Now google offers a variety of features to business owners including the ability to post offers, posts, pictures, videos, and other media to present themselves better to customers. Do not leave a good Google local page out of your Local SEO strategy.
Verified Listings
One great strategy for local SEO is to make sure your business information is distributed across a wide range of web directories and listings. This would be sites like Yelp, Yellow Pages, Manta and many others. It is critically important to make sure your business information is consistent and accurate across all platforms and directories. Make sure your address, phone number, email, and website are correct and the same across the web. When there are inconsistencies across your listings search engines are less likely to trust that your location is a trusted and relevant location.
Ways To Improve Organic SEO
Strategies for organic SEO include researching and choosing relevant keywords for a website that has high amounts of traffic and achievable levels of competition. These keywords are then used strategically in website content to send signals to search engines that the website is a trusted and relevant source for people searching those keywords. Keywords are often used in page and blog copy and also added to the metadata of the page and images. Citations are the focus of local SEO but links are the focus of Organic SEO. A website that is connected with a strong link structure is more likely to be shown by search engines. Both internal links and external links are important components of a solid organic SEO strategy.
Keyword Optimization
The first step to keyword optimization is choosing the right keywords to try and rank for in search engine results. You want to research a wide list of keywords relevant to your business and then sort them based on the amount of traffic that keyword receives and the ranking difficulty level. Certain keywords have a large number of people contending for search engine traffic so they are more difficult to rank high on and be found on the first 1-2 pages of search results. You want to choose keywords that have the best balance of traffic and achievable competition for ranking.
After choosing your keywords focus on consistently creating content for your website that includes your strategic keywords in an intentional way. Create blog posts or pages that have your keyword inserted into the content several times so that search engines will identify it as relevant content for people searching for those keywords.
Links! Links! Links!
Citations are the name of the game for local SEO but links are the creme de la creme of Organic SEO. A well-designed website should focus on both a well designed internal link structure and also high-quality external links.
Can Local SEO and Organic SEO be combined?
Yes!! Although it's important to understand the difference between both SEO strategies a comprehensive SEO strategy for most businesses should include a hybrid approach that combines the best of Local and organic SEO techniques. You should focus on both optimizing your site for the best keywords and also making sure that your business location is well verified and found by search engines as a trusted and relevant place. Combining the best of local and organic SEO techniques can be a powerful way to drive traffic to your site and new customers to your business.