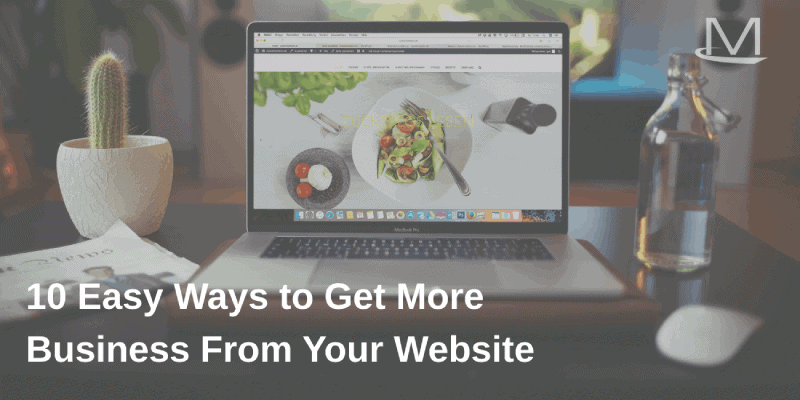 18 May

10 Easy Ways to Get More Business From Your Website

Your website can be one of the greatest marketing assets for your business. As your home on the internet, your website is the place to share valuable information with both potential and long-time customers. Whether you sell a product, service, or program, a well-designed website can be a powerful sales tool.

However, if it is not utilized to its full potential, your website can quickly become a wasted expense. In this post, we are going to share 10 easy ways to get more business from your website! From the types of pages to have on your website to the way you share the information found on those pages, the tips shared in this post have the ability to impact your business in the best way possible.
How to Utilize Your Website to Generate More Business
Designing a compelling and beautiful website is a much more complex process than it may appear. To get the most value and best results out of your website, it is important to put great thought into each detail.
A website with too little information will create confusion in potential customers. It may even result in lost business. On the other hand, a website with too much information can become quickly overwhelming. Here are a few easy ways to generate more business through your website.
1. Design a Clear Home Page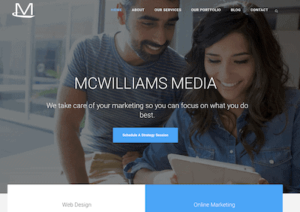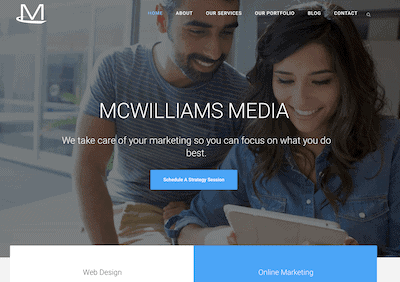 The first thing that most visitors will see when they visit your website is your home page. First impressions matter, even for a website. Because of this, it is important that your home page is welcoming and clearly portrays your business. Make sure that visitors will understand the basics of the services or products you provide simply from the information that is found on your home page.
2. List Pricing Information for Services
You may be surprised to learn that pricing pages are some of the most viewed pages on a website. It is important to providing pricing information to potential customers in a location that is easy to find. 
The design of your pricing page and the amount of information you provide will depend greatly on the services that you offer. For instance, you may offer a service that has many add-on costs. In this situation, you may choose to list base pricing and direct the potential client to contact you for a more detailed quote.
In other situations, you may be able to provide a thorough pricing list for each of the services or products that you provide. The goal of a pricing page is to ensure that your potential client has the information they need to decide if working with your company is realistic for their budget. 
A pricing page also benefits your business as it will save you from answering hundreds of emails regarding what you charge for your services. This frees up your schedule and allows you to focus on other tasks that require your attention.
3. Use Strong Calls to Action On Every Page
It's important that each page of your website includes a strong call to action. Simply put, a call to action instructs the visitor on the next step they should take when exploring your website. 
On your pricing page, a call to action may be something like "contact us for a quote". A call to action on a page that describes your services may look like "learn more about our pricing" or "schedule an appointment today". 
Strong calls to action will guide a potential client down a path with the goal of securing their business. 
4. Create an Aesthetically Pleasing Website
Much of our first impression of a company is based on its website. If your website is hard to navigate, inconsistent, or full of mistakes, a visitor is much less likely to linger. A website that is aesthetically pleasing will draw the visitors in, providing them with an engaging yet educational experience.
Although many business owners attempt to design their own website using a do-it-yourself platform, the end results typically leave much to be desired. From poor grammar to inconsistent branding, small mistakes quickly add up. Working with a professional website design company is the best way to ensure that your website is both beautiful and effective.
5. Use Professional Photography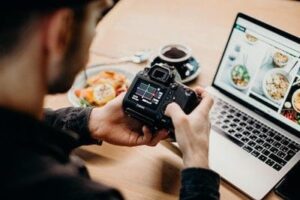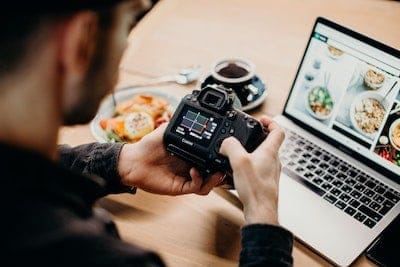 Never underestimate the power of professional photography. Whether you are advertising products or services on your website, a picture is worth a thousand words. Professional photography is a large part of creating an aesthetically pleasing website. 
High-quality photography, especially for products, can greatly increase your sales by giving potential customers an accurate portrayal of the items they are purchasing. However, be careful to not overwhelm your website with photos as it can quickly begin to look cluttered.
6. Design Your Website From a Customer's Perspective
Perhaps one of the most important aspects of utilizing your website to generate more business is designing the website from a customer's perspective. Is the website hard to navigate? Are you confused when you try to place an order? Small issues like this can be responsible for lost business.
As you work through the website design process, make each decision through the eyes of someone who is visiting your site for the very first time. Make sure that your website is easy to navigate and understand. This not only includes the aesthetics and information that you share but also behind-the-scenes issues such as the time it takes for each page to load.
7. Optimize Your Website Using SEO
In order to gain business from your website, potential customers must first be able to locate your website. SEO, or Search Engine Optimization, boosts your website in popular search engines through the use of keywords. By implementing proper SEO practices, you can ensure that your website is visible to people both in your local area and beyond.
A few of the basic ways to implement SEO practices on your website include:
Create high-quality content

for your website.

Use backlinks

throughout the pages of your website.

Choose keywords

to use as you optimize your content that provides search engines with valuable context clues regarding your website.
Even implementing the most basic SEO practices on your website can make an impact on search engine results. You can learn more about proper SEO practices here.
8. Promote Your Website on Social Media
Most businesses today use at least one social media platform for communication. Social media platforms such as Facebook or Instagram provide an excellent way for a company to build a community surrounding the services or products that they provide. However, your website is always the best place to share a comprehensive picture of your business.
When using social media, always direct potential customers to your website for further information. Depending on the type of business you run, there are various ways you may do this. Remember that your social media platforms and your website serve different purposes. When they are used together properly, you can create an online marketing strategy that continues to generate sales.
9. Include Contact Information
No matter the nature of your business, customers want to feel supported during and after their purchase. Whether through a contact form, online chat, or simply a phone number, provide an easy way for customers to contact you for further information.

10. Create an Email List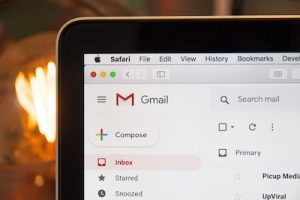 Each of us has had an experience where we find a website that we are interested in and then forget about that website a few weeks later. Luckily, there is an easy way to ensure that this doesn't happen!
Email marketing falls to the wayside for many business owners. However, it is one of the best ways to generate continued business through your website. Invite both current customers and new website visitors to join your email list. By sending periodic email newsletters, you can provide information on your new offerings, remind customers of your website, and even offer occasional discounts to generate sales.
Updating Your Website to Get More Business
After reading through these simple tips, you may be thinking that your business' website could use some attention. It is important to routinely assess how well your website is working, making adjustments as needed. Doing so is the best way to increase the flow of your online business.
A well-designed website has the ability to speak volumes about the quality of the services or products that your business has to offer. However, a website that is inefficient, confusing, or hard to use will discourage potential customers from completing their purchases. 
By implementing a few of the tips we shared in this post, you will be able to provide a more engaging and educational experience for individuals who visit your website, resulting in increased sales and growth in your business.
Working With a Website Design Company in Tulsa
At McWilliams Media, we love to work with business owners to design a website that is both beautiful and effective. Our Tulsa area team works hard to design websites that are built for results while keeping your desires and goals in mind! 
For more information, or to discuss how we can help you grow your business through great website design, schedule a strategy session here. We look forward to hearing from you!