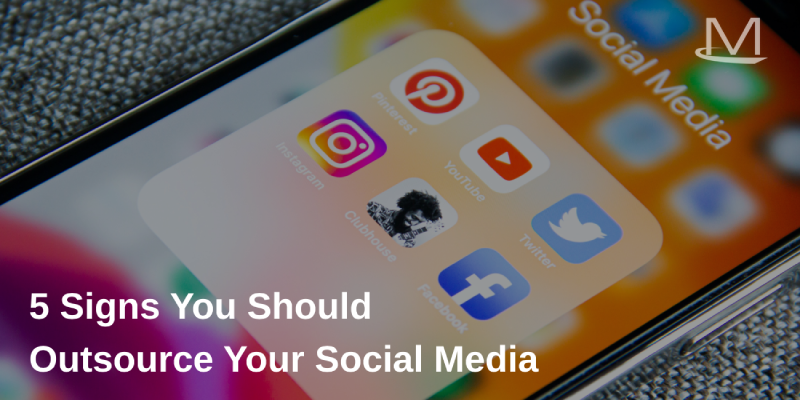 21 Jun

5 Signs You Should Outsource Your Social Media
Top Reasons You Should Outsource Your Social Media
As small business owners, we often believe that we must do it all. From marketing to day-to-day operations, our to-do list is seemingly endless. While this may be the case in the early days of your business, there comes a time when you must begin to outsource certain tasks such as accounting, day-to-day management, and social media marketing! Knowing the proper time to do so, however, is often a challenge.
So, what are some of the signs that you should outsource your social media? There are several signs that it is time to outsource your social media including inconsistent posting, running out of engaging ideas, experiencing burnout, low engagement on posts, and lacking the time necessary to research current trends.
In this post, we will discuss the detrimental effects of continuing to manage your social media accounts while experiencing some (or all) of these signs. 
Reasons to Outsource Your Social Media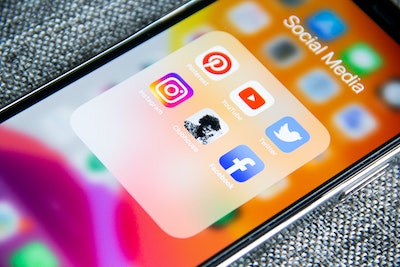 Social media – what once was pure entertainment has now become a primary form of marketing for many small businesses! As the popularity of social media continues to skyrocket, your business must stay at the forefront of the latest trends, algorithms, and strategies.
Unfortunately, this requires much more than an occasional post that you create haphazardly. To be effective, social media must be intentional, consistent, and engaging. As a business owner, you must take a moment to assess the quality of your social media platforms to determine the efficacy of your current approach.  
1. Inconsistent Posting
Inconsistent posting is perhaps the greatest downfall of social media when it comes to business. When you are running a business, posting to social media is likely at the bottom of your to-do list. Because of this, many business owners post once or twice a month, at best. 
While each social media platform operates differently, they all have something in common – favoring accounts that are active on their platform! When your posts are few and far between, the social media platform is less likely to ensure that your post is seen by your followers. 
The thought of posting daily is highly intimidating to most individuals. We have good news – daily posting is not a requirement for success on social media! By posting 2-3 times per week you can improve your consistency, gaining the favor of the ever-changing algorithm.
2. Running Out of Engaging Ideas for Posts
This second issue goes hand in hand with the first. When you are posting consistently, you must have content to post! The most successful social media posts are engaging or informational. Your followers don't want to see the same post multiple times each week! 
If you find yourself running out of engaging ideas for posts, it is likely best that you outsource your social media. By partnering with a social media team, you can post new, exciting and engaging content consistently!
3, Experiencing Social Media Burnout
Even the best things in life can become tiresome – this is certainly the case with social media! If you are posting consistently, you are likely to experience social media burnout. This is not a problem if your personal account is in question. However, as a business owner, you mustn't let burnout compromise the success of your business!
If social media is not a true passion of yours, it is only a matter of time before you abandon your social media strategy and revert to your old ways. To avoid social media burnout, designate a member of your team to handle this area of marketing. Better yet, partner with a social media marketing agency to alleviate the burden of social media entirely!
4. Low Engagement on Social Media Posts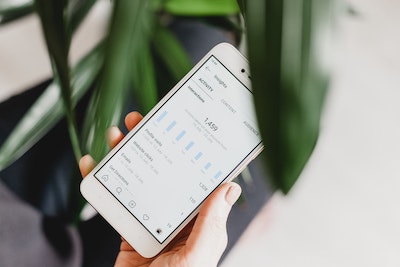 Another factor that is prioritized by the algorithm is engagement. Social media platforms like to see that your followers are engaging with the content you are producing. Engagement is determined by the number of likes, shares, or followers your account gets for a post. 
When the algorithm sees that your followers are engaging with your content, it will show your post to a larger audience, thus increasing your reach. Engagement is influenced by many factors including the time of day you post, the content you post, and even the wording of your caption! 
Because there are so many factors that influence engagement, it is one of the most frustrating aspects of social media. If you feel like you are posting consistently without a response from your followers, it may be time to outsource this area to a professional. 
5. No Time to Research Current Social Media Trends & Strategies
Social media, like everything else, is constantly evolving. With an endless stream of trends and strategies, it seems virtually impossible to keep up! However, with social media, success is dependent on how quickly you learn and adopt these new strategies. 
As a business owner, researching social media trends and strategies is simply not a priority. However, it doesn't have to be! Social media marketing agencies dedicate time and energy to research these trends for you – implementing them quickly to ensure you stay at the top of your game!
These, of course, are just five of the signs that it may be time to outsource your social media. Social media continues to play an important role in the marketing efforts of businesses of all sizes. For this reason, you must carefully assess your approach to social media – looking for areas in which you can improve.
When used correctly, social media can be an incredible tool to generate business and build brand awareness at a fraction of the cost of traditional marketing techniques. 
Improve Your Social Media Strategy Today!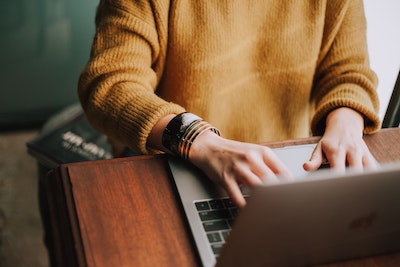 So, how do you improve your social media strategy? The answer is simple! Partnering with a social media marketing agency allows you to alleviate the stress and frustration of social media while still taking advantage of the many ways that these platforms can build your business. 
At McWilliams Marketing, we have a team of social media experts who are passionate about helping business owners like yourself grow their business through platforms such as Facebook, Twitter, Instagram, LinkedIn, and more. With your guidance, our team creates engaging content that communicates the message of your business! 
Are you ready to improve your social media presence? Contact us today to schedule your free strategy session!
Related Questions
What is the best social media platform for business? The answer to this question depends greatly on your business. Who is your target audience? A younger audience may be more effectively reached through Instagram while an older audience may prefer Facebook. Luckily, you don't have to pick just one platform! We suggest selecting 2-3 platforms (most commonly Facebook, Twitter, and Instagram) on which to consistently post for your business. 
How important is branding when it comes to social media posts? Social media is flooding with pictures, videos, and engaging content. It is important to set yourself apart by prioritizing branding on your social media posts! For example, we ask our clients to share a general vision for their accounts. This includes setting a tone for their posts, selecting brand colors, and designating a logo that will appear on each post.
Do I need to caption my social media posts? One of the most frustrating aspects of social media, for many people, is deciding what to write as a caption for their posts. You mustn't waste this valuable space! Use your caption as space to further explain your post, add a call to action, or direct followers to learn more on your website. Always prioritize quality grammar and double-check your spelling to ensure that your post represents your business well!