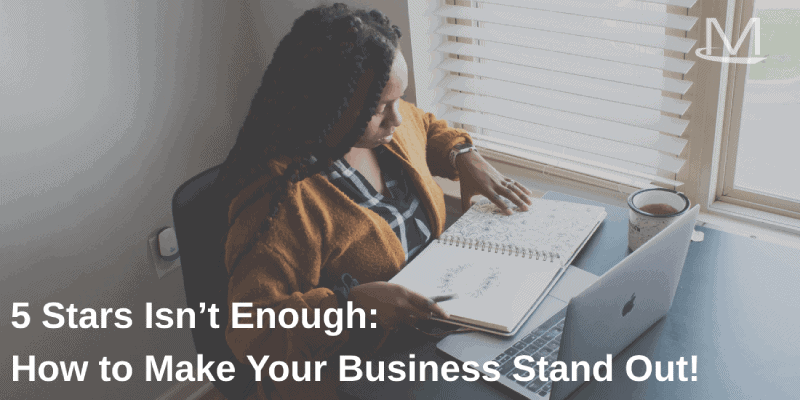 20 Nov

5 Stars Isn't Enough: How to Make Your Business Stand Out!

While competition in business isn't necessarily a bad thing, it is important to take steps to make your business stand out. As business owners continue to strive for that perfect 5-star rating, it is harder and harder to set your business apart. Although a 5-star rating certainly helps attract new customers, it should not be the only focus of your business. 

How can you make your business stand out? Outside of working to maintain your 5-star rating, there are countless other ways to make your business stand out. Things such as fostering intentional relationships with your clients, providing great customer service, and sharing your brand values or quirky personality are great ways to build your business.

So, how exactly do you take steps to establish your business as unique? Where should you start in your quest to stand out from the crowd? In this post, we will discuss 8 great ways to make your business stand out in the ever-growing business world. We hope this post serves as inspiration for your business as we head towards a new year!
8 Great Ways to Make Your Business Stand Out
Especially during the holiday season, it may seem as if every business owner is hosting some sort of promotion, sale, or giveaway. After a while, these sales all begin to blend together, making it hard for your business to stand out amongst the crowd.
While we all value the coveted 5-star review, it is important to realize that a 5-star review is not the only mark of success for your business. There are countless intentional steps that you can take to help your business stand out, attracting new customers, and creating a strong community of clients. 
Here are 8 great steps that we believe every business owner, regardless of their industry, should take to set their business apart.
Foster Intentional Relationships With Your Clients
A great business is built on great business relationships. As a business owner, it is important to foster intentional relationships with your clients. There are many ways you can implement this in your unique business. However, one of the most effective ways is to listen to problems your clients may be having with your products or services. 
Do not simply dismiss their complaints but rather take active steps to correct these errors, providing a great experience each and every time. As a small business owner, the feedback of even one customer can have a great impact on the future success of your business. 
If you own a service-based business, this is even more important! Work to establish a personalized approach to service, treating each customer as if you have known them for years. This personal touch will keep customers coming back year after year.
Strive to Provide Exceptional Customer Support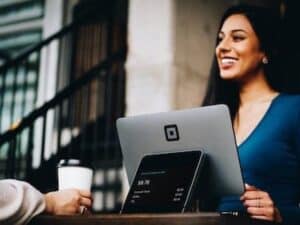 We have all experienced poor customer service. Poor customer support casts a negative light on your business, regardless of the quality of your products or services. Take a moment to think about a business that you return to time after time. Chances are, you appreciate their attention to customer service! 
According to this customer service study, over 75% of consumers view customer services as a test of their value to a brand. Additionally, over 50% of consumers shared that they had switched brands within the past year due to poor customer service.
These results truly highlight the importance of a focus on customer care and satisfaction. By focusing your attention on providing exceptional customer service, you can ensure a positive experience for every single customer.
Focus On Your Area of Expertise
Far too often, businesses try to compete with others by simply offering a great range of services or products. While it is not bad to grow your business in this way, it is important that you only do with great caution. 
To truly stand out in your industry, focus on your area of expertise. What are 3-5 services or products that you are truly passionate about? By narrowing your focus to these areas, you can provide an exceptional experience in a few niche categories rather than an okay experience in a wide range of categories.
Introduce Innovative Services, Products, or Solutions
How do the products or services you offer solve a problem for your customers? This is a question you should ask yourself before launching into any new venture. One great way to set your business apart from competitors is to solve problems for customers through innovative services, products, or solutions. 
This does not even have to be a new product or service, it could be something in the way you do your business. For an HVAC business, for example, an innovative service that solves a problem would be a yearly membership that includes bi-annual system maintenance. 
When a customer joins this membership, your team will contact them to schedule their HVAC maintenance appointments. In doing so, you solve a problem by eliminating yet another responsibility from their busy schedules.
Provide High-Quality Education Through Your Blog
As a business in 2020, you should have a website. Most websites have a blog feature that is far too often overlooked. However, a blog is an excellent way to share high-quality education that sets your business apart! Not only does a well-written blog post provide value to your customers but it can also be part of your SEO strategy. 
If you choose to feature a blog on your business's website, it mustn't be a sales tool as this will cause readers to click away. Instead, share information on your company's culture, business updates, education on your products or services, or inside looks into your business. You can read more about why your website needs a blog here.
Build a Strong Online Presence Through Social Media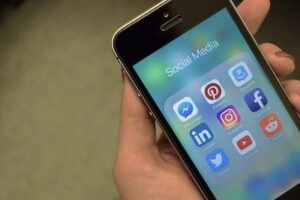 Most individuals today utilize social media to learn of new businesses, connect with brands, and shop for services or products. You must take advantage of this opportunity to build a strong community online! Focus on two or three social media platforms that reflect your ideal customer. (For most businesses, Facebook, Instagram, and Twitter are great places to start.)
Share engaging content, interact with your audience, and post frequently to continue building your brand in this way. If social media is not your strong suit, it may be worthwhile to partner with a social media marketing agency to establish your online presence.
Actively Share Your Brand Values & Social Causes
In today's economy, customers are looking for a brand with which they can relate. They want to serve a greater purpose with their purchases. One great way to truly stand out from your competition is to actively share your brand's values and social causes.
Do you have a give-back program where you donate a portion of your proceeds to charity? Does your team participate in volunteer work or fundraising efforts? By connecting with potential customers in this way, you can create a strong community that is committed to supporting mutual values.
Don't Shy Away From Having a Personality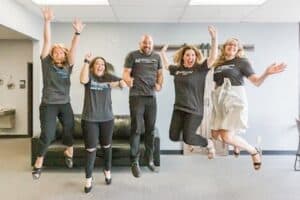 Far too many business owners believe that professionalism means putting up a serious front. This should not be the case! While certain industries require much more professionalism than others (a lawyer compared to a wedding photographer, for example), it is always a great idea to share your personality with your customers! 
What is a quirky way that you could set your business apart? Could you tweak something you are currently doing to make it just a bit different from your competitors? Perhaps hold your big Christmas sale in July instead of during the holiday season. 
How you infuse personality into your business will depend greatly on your industry. However, there are ways that this can be accomplished in all types of businesses, even if that is just through quick-witted social media posts. 
Take Steps to Set Your Business Apart Today!
As we head into 2021, now is the perfect time to evaluate your business and take steps to set yourself apart from your competition. Hit the ground running in the new year with a strategy for success. These improvements will only benefit your business, but also your team, and your customers. There are countless ways you can work to make your business truly unique. The methods you implement will depend greatly on your industry. 
While making these changes may seem overwhelming at first, remember that it does not need to happen all at once! Choose one or two ideas from this list to implement at first. Continue adding to your strategy as you begin to establish successful habits. In this way, you will begin to see the impact of your actions as you grow your community and set your business apart.
At McWilliams Media, we are passionate about helping businesses stand out in the quickly growing online marketplace. We work to establish unique strategies that will encourage business growth through email marketing, social media marketing, SEO, website design, and other online strategies. 
We would love to partner with you as you work to make your business stand out! Are you interested in learning more? Schedule a free strategy session today!