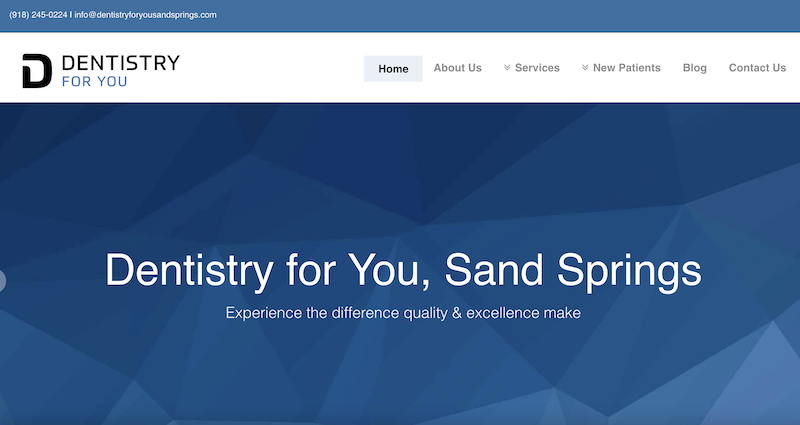 25 Feb

Dentistry For You Sand Springs | Featured Business
About Dentistry For You Sand Springs
Dentistry For You Sand Springs is a wonderful dentist that can provide you and your family with routine cleanings and dental treatment. They're here to assist you in learning more about dental health.They believe that going to the dentist's office shouldn't be an unpleasant experience. That is why, regardless of what, they always prioritize your comfort. Dentistry for You is a collection of dental specialists who are committed to our patients' well-being. They believe that excellent oral health has a significant impact on one's general health, and the team at Dentistry For You wants to assist you in maintaining it. Our staff of educated dentists and dental hygienists can help you in your quest for good oral health, whether you're looking for routine maintenance and inspections or a particular therapy.
What Sets Dentistry For You Sand Springs Apart
From routine cleanings and checkups for people of all ages to emergency dentistry, our staff is committed to delivering high-quality dental treatment to Sand Springs and the neighboring region. Dentistry for You provides the best level of dental care to all of its clients. We want you to receive the finest dental treatment when you contact us or while you're visiting our office.
Services
Here is a list of the pest services that Dentistry For You Sand Springs provides: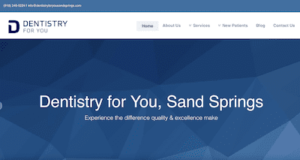 Family Dentistry
Same-Day Emergency Dentistry
Invisible Braces
Metal-Free Dentistry
Root Canals
Extractions
Implants
Full or Partial Dentures
Porcelain Bridges
Sedation Dentistry
Gum Contouring
Oral Surgery
Bone Grafting
Oral Appliances
Business Information
Dentistry For You Sand Springs
Address:
325 Washington Ave.
Sand Springs, OK 74063
In conclusion, we believe that your visit to the dentist should be as pleasant and stress-free as possible. Dentistry For You Sand Springs uses the most advanced dental materials and technology, including digital imagesoft tissue lasers, to ensure that your visit is quick, safe, and virtually pain-free.
To learn more about this business, make sure to check out their Google reviews. 
Click here to return to the home page.