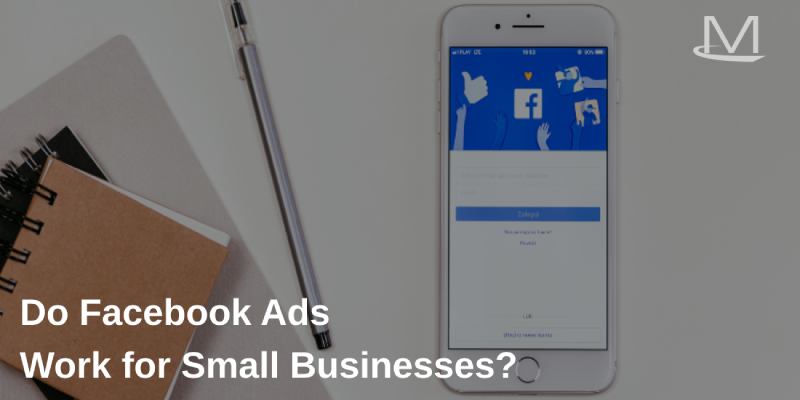 20 Jul

Do Facebook Ads Work for Small Businesses?
How Facebook Ads Can Work for Your Small Business
Small business owners are always looking to improve their marketing strategies to make them more effective and cost-efficient. For many small business owners, Facebook Ads are intimidating. However, marketing experts believe they can greatly benefit businesses of any size.
So, do Facebook Ads work for small businesses? Yes! Facebook ads are a great way to attract new customers and grow your customer base as a small business owner. The best part? You don't need an unlimited budget because you can scale the size of your ad campaign as needed, This makes Facebook Ads a cost-effective marketing strategy.
Facebook Ads work for small businesses in many different ways including, but not limited to, the following:
Increase brand awareness
Generate leads
Target consumers by location, demographics, interests, behaviors
Promote products and services via discounts or promotions
We have seen countless small businesses benefit from the use of Facebook Ads in their marketing strategy. In this post, we will take a closer look at how you can leverage Facebook Ads to generate revenue and grow your small business!
How Facebook Ads Work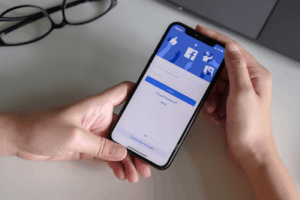 Facebook Ads are a service that enables small business owners to promote their products or services in a variety of ways: through targeting, placement and pricing. There are several types of Facebook Ads including banners, slideshows, video ads, lead forms, and app installs.
Advertising is not new to the world of small businesses. Many people would argue it's one of the oldest marketing methods we have! With so many options out there today such as radio spots, billboards, and television commercials – how does Facebook fit into this mix?
Facebook Ads stands out because they offer small business owners more control than other forms of advertising such as traditional print media or TV advertisements. With a Facebook Ad, you get total visibility over who sees your ad by choosing to target a specific location or demographic of people.
Target a Specific Demographic With Facebook Ads
Let's say you're selling products that are only relevant to females in the United States between the ages of 25 and 45 who live in certain areas. With Facebook Ads, you can create ads targeting this very specific audience while ignoring other audiences that will not resonate with your products or services.
This is especially helpful for small businesses with tight marketing budgets. No longer do you have to spend money on advertising your product or service when it doesn't reach the intended customer base!
Pricing & Placement of Facebook Ads
Facebook offers three different ways that small business owners can price and place their ads: cost per click, cost per impression, or cost per action
Cost Per Click: this pricing method charges advertisers each time someone clicks on your ad.
Cost Per Impressions: this method charges you for how many times people view the ads in question (excludes if they click).
Cost Per Action: this pricing type includes two different types of actions – completing the desired call to action such as downloading an app or making purchases through Facebook Marketplace, Messenger or Instagram so small businesses can generate more revenue!
Facebook Ads Are Highly Customizable
Facebook Ads are highly customizable and provide marketers with tools that allow them to better target their custom audiences. Users simply set up an advertising campaign on the platform's self-service interface. Next, they select where they want their ads to appear as well as which audiences they want to target.
Facebook then builds a campaign on the individual's account with options for targeting, budget, and pricing type. You can also set up an ad schedule based on how often you would like your ad to be seen.
Benefits of Facebook Ads for Small Businesses
Facebook Ads work in many ways including generating leads, increasing brand awareness, and promoting products/services through discounts or promotions!
Here are some of our favorite examples from businesses who have had success using this marketing tool: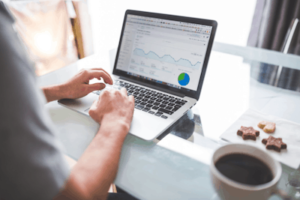 – Expedia found that 93% of people who clicked on one of its ads ended up purchasing at least one hotel stay – more than double any other form of advertising such as TV commercials or print advertisements. 
– Wix has generated over $19 million in revenue through Facebook Ads alone since launching their ads four years ago.
While these are examples from large corporations, we have seen similar results with small businesses! With so many benefits, it's no surprise that more small businesses are using this marketing strategy to grow their business! Why not give it a try?
Facebook Ads Increase Brand Awareness
Facebook Ads are a great way to increase brand awareness and they can help you generate more leads. One of the most popular ways that this advertising tool works is by encouraging users on Facebook (or people who have visited your website) to click on an ad, add their email address or mobile number in exchange for one offer – typically related to signing up for newsletter updates about new products/services offered by the company.
Facebook Ads Generate Leads
Facebook Ads are a great way to generate leads for small businesses. Unlike TV commercials which reach viewers randomly and print advertisements that only people with access to newspapers or magazines see, Facebook Ads show potential customers exactly what they want when it matters most – when they're thinking about buying something new! This means more conversions into sales for many small companies across various industries.
Facebook Ads Target Specific Demographics
As we mentioned previously, Facebook Ads allow small business owners to target specific demographics. Instead of marketing your product or service to a wide range of individuals, you can focus your marketing budget on individuals who fall within your ideal demographic! This saves you both time and money, providing you with highly effective results.
Facebook Ads Promote Products & Services
Facebook Ads are a great way to promote your products and services. Unlike other forms of advertising, Facebook Ads show your ads to people who are likely to make a purchase!
If someone has visited your website or added their email address in exchange for an offer from your company, then they will be seeing your ad even when they're not actively on the site looking around at what's available.
This offers small companies many different ways of promoting new items. It also saves time and money on marketing efforts by targeting individuals who have expressed interest in their brand before.
Leveraging Facebook Ads for Your Small Business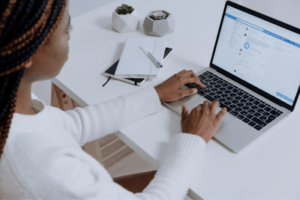 Are you convinced of the many benefits of Facebook Ads for your small business? While Facebook Ads may be relatively straightforward, they do have a bit of a learning curve. Unfortunately, for many small business owners, this is enough to prevent them from leveraging this great marketing tool!
Fortunately, you don't have to put in hours of work to implement Facebook Ads for your business! By partnering with an online marketing team, you can reap the benefits of this effective marketing strategy in as little as a few days.
At McWilliams Media, we know that, as a business owner, you want to reach the largest audience possible. When it comes time for advertising your company or product on social media sites like Facebook, we are here to help!
Our team has years of experience in digital marketing through platforms such as Facebook Ads. We would love to partner with your small business to create effective Facebook Ads that will aid in your growth. Contact our team to discuss our various Facebook Ad Creation & Management services or schedule an online marketing strategy session today!