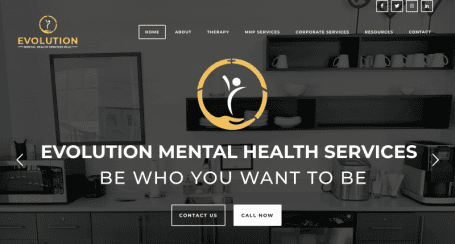 21 Jun

Evolution Mental Health Services | Featured Business
About Evolution Mental Health Services
Evolution Mental Health Services prides itself in offering a thriving team of mental health professionals whose main mission is to provide high-quality treatment, education, and motivation to the Tulsa area community. The services offered to create new opportunities to individuals, couples, and families who want to change their lives or perspectives for the better. They strive to achieve their core values of growth, efficiency, quality, motivation, and freedom so that their customers receive the best mental health services in the Tulsa area. Evolution Mental Health wants you to be who you want to be, with no limitations.
Read about how South Tulsa Counseling services are helping the community.
What Sets Evolution Mental Health Services Apart?
Evolution Mental Health offers a wide variety of services that range from individual therapy to specific corporate services that can benefit businesses employees. Corporate services include drug and alcohol assessments, which assists employees who are struggling with substance abuse in the workplace. Education and consultation is also an option for companies who wish to strive for a more healthy and motivated personnel, by providing them with the knowledge and skills to achieve their goals. Also separating Evolution Mental Health Services from its competitors are the resources that they provide on their website. Anyone has access to these articles, aiming to answer questions and inform readers on how they can receive help by using their services.
Services
Here is a list of the services Evolution Mental Health Services provides:
Individual Counseling Sessions
Group Counseling Sessions
Couples Counseling Sessions
Children Counseling Sessions
Initial, Drug and Alcohol, ADSAC, and SAP Assessments
Licensure supervision for mental health professionals (MHP)
Continued Education for MHP
Consultations for MHP
Counseling and EAP Services for Corporations
Corporate education and consultations
Learn more about the best counseling services in Tulsa
Business Information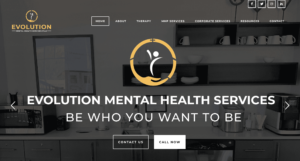 (918) 379-4431
Evolution Mental Health Services
8211 E Regal PL, Suite 100
Tulsa, OK 74133
In conclusion, Evolution Mental Health Services is a quality business that is promoting health and wellness services for those who need it most within the Tulsa community. They offer highly trained and professional staff, while maintaining the overall goal to facilitate evolution for personnel, clients, the greater Tulsa area, and the community. To learn more about this business, visit their Google Reviews.
Click here to return to the home page.