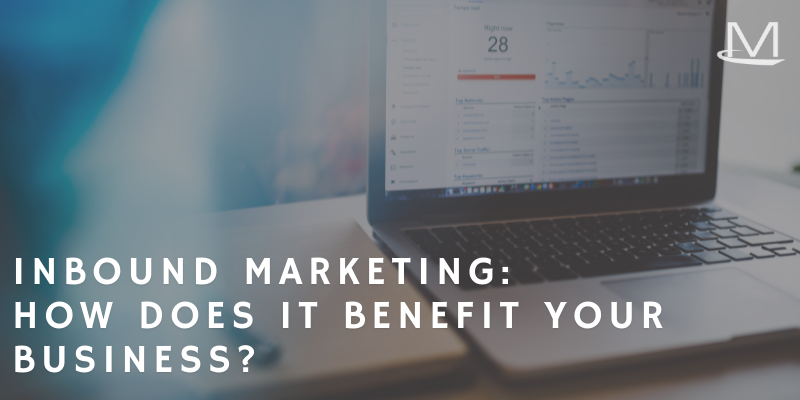 20 Dec

Inbound Marketing: How Does It Benefit Your Business?
How Can Inbound Marketing Work for You?
Inbound marketing continues to increase in popularity as an effective marketing strategy. It's a way of reaching prospects and customers that doesn't rely on interrupting them with ads or cold-calling them to sell products. Instead, it encourages visitors to come to your site when they're ready to buy by providing valuable content and opportunities for engagement.
So, how does inbound marketing benefit your business? There are several benefits to inbound marketing including generating leads, reducing marketing costs, boosting SEO rankings, increasing web traffic, increasing revenue, and more!
In this post, we will discuss what inbound marketing is, how it can benefit your business, and how you can use inbound marketing tactics.
What is Inbound Marketing?
Inbound marketing is the process of attracting customers to you by providing them with valuable content, rather than constantly chasing prospects.
It's not about interrupting people when they're in the mood for buying something. Rather, it's about reaching interested audiences at exactly the right time and place – when your target audience is on your site looking for more information.
Examples of Inbound Marketing Tactics
There are many inbound marketing tactics that you can use to reach your target audience. Some of these include:
Creating Valuable Content
This could be blog posts, ebooks, infographics, videos, or webinars. The content you create should be relevant to your target audience and provide them with valuable information.
Publishing Useful Blog Posts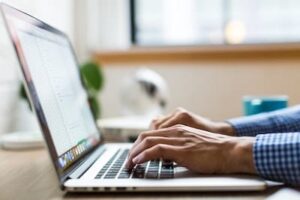 One of the best inbound marketing tactics is publishing useful blog posts. This can help you attract new visitors, engage current customers, and establish yourself as an authority in your industry.
Running Webinars
Webinars are a great way to reach potential customers and introduce them to your products or services. They allow you to share valuable information with potential customers while also establishing yourself as an expert
Optimizing Your Website for Search Engines
Optimizing your website for search engines is another great inbound marketing tactic. Implementing SEO (Search Engine Optimization) techniques helps you reach more people who are looking for the products and services you offer.
Creating Infographics
Infographics are a great way to share valuable information with potential customers. They can help you capture attention and introduce new audiences to your business.
Building a Social Media Presence
Social media can be a great way to connect with potential customers and build relationships with them. You can share your content on social media, answer customer questions, and run social media contests.
Creating Email Campaigns
Email campaigns are a great way to connect with existing customers and continue relationships. You can also use email marketing to provide people who subscribe with valuable content, including new blog posts or videos.
How Does Inbound Marketing Benefit Your Business?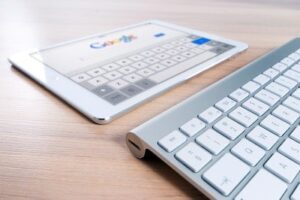 Many benefits come from using inbound marketing tactics: increased traffic, quality leads generated through webinars or blog posts, higher conversion rates because visitors have already engaged with your business before making a purchase decision, etc.
These are all great reasons why you should implement an inbound marketing strategy into your overall approach. However, there are also some very specific benefits that inbound marketing can provide your business. Inbound marketing helps you:
Generate More Leads
Inbound marketing is great for generating leads. This is because you're providing potential customers with valuable content that interests them, which encourages them to visit your site and learn more about what you offer.
Reduce Your Marketing Costs
Inbound marketing can help reduce your marketing costs by attracting customers through organic search instead of paid advertising. It can also help you save money on lead generation tools like telemarketing or email lists.
Improve the Quality of Your Leads
The quality of your leads will improve as a result of inbound marketing tactics. This is because people who are interested in your content are already pre-qualified, meaning they're more likely to buy from you when they reach out.
Increase Web Traffic
One of the most obvious benefits of inbound marketing is increased web traffic. This is because you're reaching potential customers through a variety of channels, including search engines, social media, and email campaigns.
Boost Your SEO Rankings
Inbound marketing can also help boost your SEO rankings. This is because you're publishing high-quality content that's relevant to your target audience and using keywords and phrases that people are likely to use when searching for information online.
Attract More Customers
Inbound marketing can help attract more customers by providing them with valuable content that interests them. It can also help you build relationships with potential customers and convert them into buyers over time.
Generate More Revenue
Lastly, inbound marketing can help generate more revenue for your business. This is because you're attracting more qualified leads who are already interested in what you offer, so they have a higher chance of making a purchase when they reach out to get further information.
Each of these benefits is extremely important for businesses. Inbound marketing provides a way to achieve all of them simultaneously.
Creating Inbound Marketing Strategies for Your Business
Now that you understand the benefits of inbound marketing, it's time to create a strategy for your business. Here are some tips:
Start with a Good Foundation
The first step is to make sure your website is up-to-date and provides potential customers with information about what you offer. Make sure it's easy to navigate and includes clear calls to action so people know what you want them to do next.
Create Valuable Content
Once you have a good foundation, start creating valuable content that will interest your target audience. This can include blog posts, videos, infographics, or eBooks. Be sure to use keywords and phrases that people are likely to use when searching for information online.
Share Your Content
Once you've created your content, share it on social media platforms like Twitter, Facebook, Instagram, and LinkedIn. But don't stop there; make sure to promote it across all of your other social accounts as well.
You can also try using a tool like Hootsuite or Buffer so that your posts are automatically published at the ideal time for each platform. Sharing your content to all applicable platforms maximizes the impact of every dollar spent on content creation and inbound marketing strategies.
Embrace SEO
Embrace search engine optimization (SEO). This means including targeted keywords in blog post titles, headings, images tags, etc., so that people who use search engines will find what they're looking for when they type in relevant phrases.
Include links back to your website from high-quality sources throughout the web so Google knows that you have valuable information online worth promoting within its search engine results pages (SERP).
Measure Results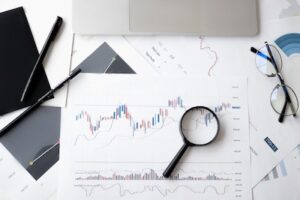 Finally, be sure to measure the results of your inbound marketing efforts so you can see how well they're working and make necessary adjustments.
Without measuring your results, you will have no way of knowing what you should tweak or change in the coming year. A few great ways to measure your inbound marketing results include tracking website traffic, leads generated, conversion rates, and revenue generated.
In Conclusion
Inbound marketing is a powerful tool for businesses of all sizes. We have seen firsthand the impact it has had on both our own business and those of our diverse clientele. By using these tips, you can create a strategy that will help you achieve your business goals.
At McWilliams Media, we are passionate about helping businesses create and implement inbound marketing strategies that benefit their growth. If you are interested in learning more about the benefits of inbound marketing for your business, contact our team today!