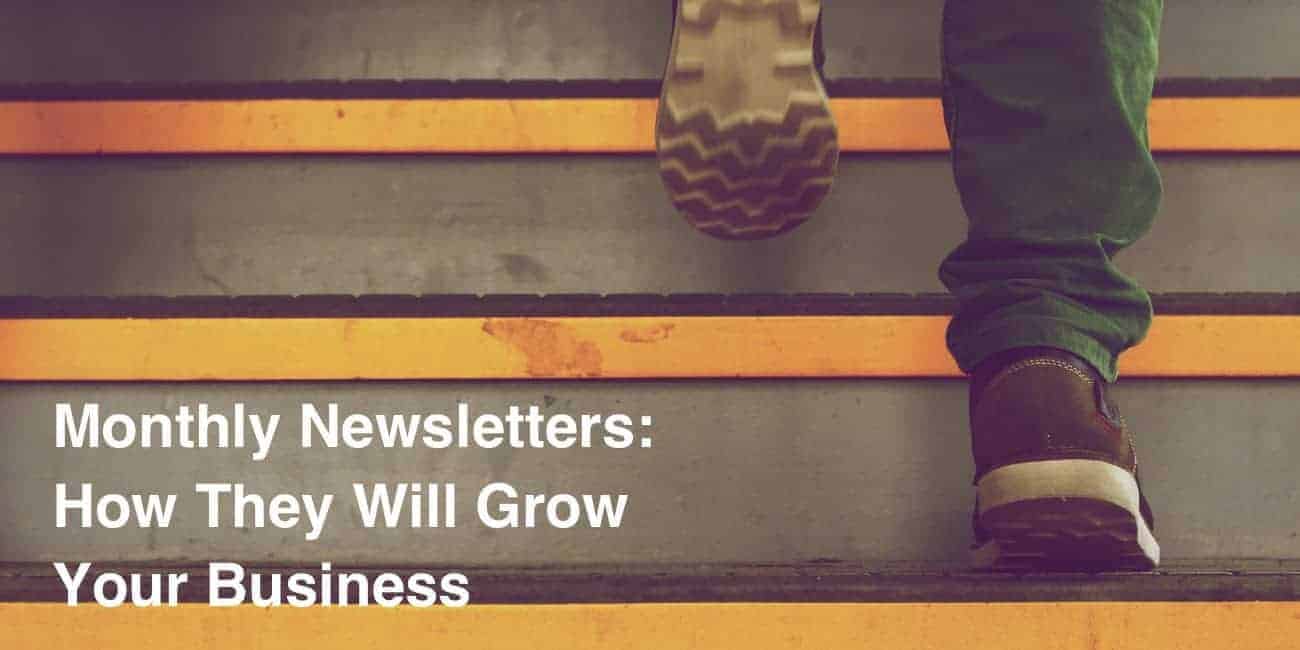 14 Nov

Monthly Newsletters: How They Will Grow Your Business

Social media is all the rage in many areas of the world today, including the business world. Even though it's a great way to reach a large audience, it may not be the best way to ensure you are reaching the people you want to, with the information you want to give them. Email marketing, although it doesn't sound as simple or modern as social media, is the most effective way to grow a business.

Sending out monthly newsletters via email isn't the first thing people think of when trying to expand their business, but it has proven to be the best way to reach people. In hopes to persuade you, we've listed the top five reasons that email marketing is best for your business.
Target Audience
People voluntarily gave you their email address as a way of saying they are interested in your products or services. You already know that they want more information about your business. Use your email list to connect with this targeted group of potential customers: offering sales, discount codes, exclusive pre-launch opportunities, etc.
Relevance
Email marketing helps you stay in touch with your audience on a regular basis, keeping you at the front of their mind. This helps ensure that when your services, products or programs are needed, they are more likely to turn to you than your competitors.
Influence
Email newsletters are a great way to promote your website to potential customers. Drive your email newsletter subscribers back to your website by promoting recent blog posts in each issue. Showcasing content from your website in each newsletter will make the subscriber want to explore your website more, increasing the possibility for them to utilize your content and seek your services.
Engagement
Social media is a great way to reach people, but it isn't going to give you the type of engagement that you're looking for with your customers. You want one on one engagement with them, and email is the best way to create that. Whenever you attempt to create engagement with your customers through email there are two important keys to remember: Do not send emails with a no-reply address, and if there are so many replies that you can't handle the volume, set up a "From" address that you can check periodically.
Less Competition
Think about how many emails you get in an average day. Maybe 50 to 100? Now think about how many social media updates appear in your various feeds each day. Several hundreds to thousands. You have a far higher likelihood of having people see, open, and click on your email newsletter than you do having them see updates you post on social media. It's a lot easier to ignore a status update than it is to ignore an email in your inbox.
If email marketing is a tool you're ready to begin using for your business but aren't sure how to get started, McWilliams Media is here to help you. We have experience in growing businesses and reaching customers through email. To get on board with email marketing, contact us through our website and we'll be in touch soon.